Why we ran it: To evaluate Jaguar's under-appreciated entry saloon and discover whether some of the UK's BMW 3 Series and Audi A4 buyers need to think a little deeper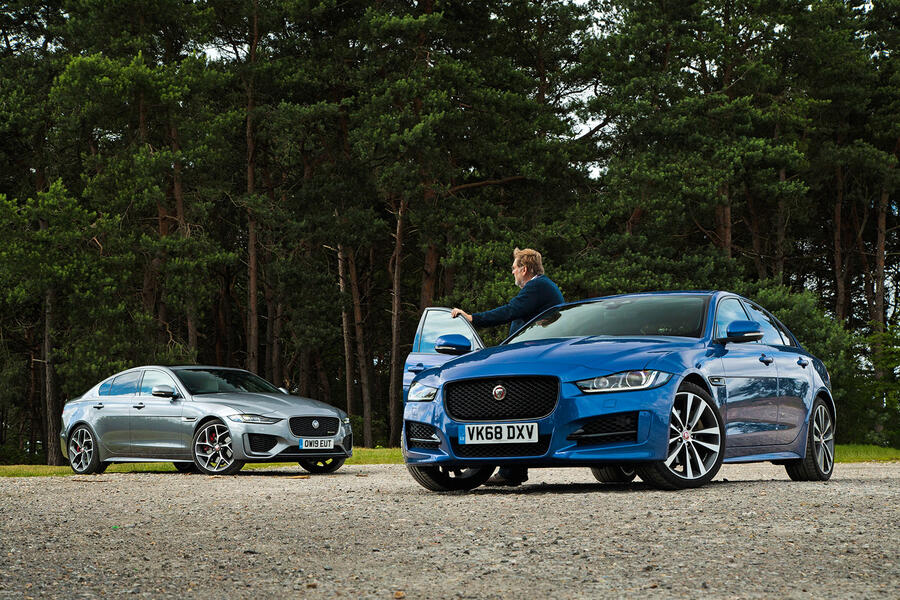 Life with a Jaguar XE: Month 4
Quality time spent in an original XE and a facelifted version has let us get under the skin of Jaguar's compact exec saloon - 31st July 2019
It was always an odd idea, running an original-spec Jaguar XE R-Sport on long-term test when the mid-life refresh was just around the corner. We did it for a couple of reasons.
The XE is a car we've always liked but hadn't written much about. And given that the mid-cycle revision was close, we reckoned it'd be interesting to see how our criticisms of the original XE matched the changes Jaguar had cooked up for the model's second life. We arranged to borrow a new-spec XE to run alongside our trusty blue 68-plater for its last month in our care.
First things first: nobody denies that the original XE has been a decent but somewhat disappointing car. It is well proportioned and sporty. Its suspension design is sophisticated, combining sure handling with impressive refinement. It drives nicely, but original models look drab outside, with an absence of exterior impact, and have a fascia layout that is nothing special. The XE situation has been further complicated by a worldwide decline in demand for compact premium saloons, just at the moment Jaguar was setting out to challenge the Audi A4, Mercedes-Benz C-Class and BMW 3 Series. The upshot has been sales that have never looked like reaching their target.
Yet my own experience with the original R-Sport – in which I amassed most of the car's quick and easy 9000 miles in what seems a flash – has been almost entirely positive. The XE has turned out to be one of those cars you quickly grab when there's a job to be done, because it's fast enough, convenient enough, economical enough, compact enough and easy to park. Aside from drabness, for us the car has two major faults: road noise and ride.