Why we're running it: This type of car has had its time. We're about to find out if that time's come too soon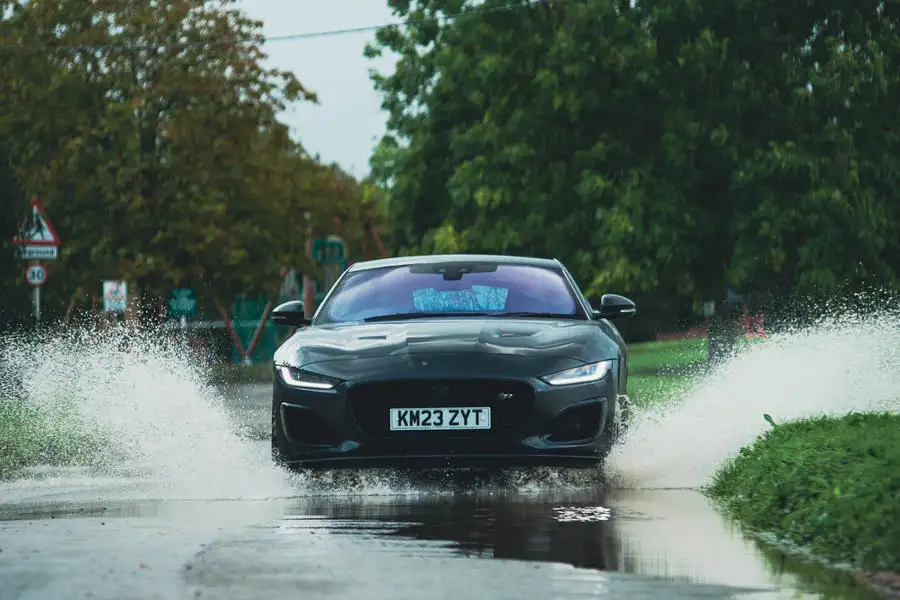 Life with a Jaguar F-Type: Month 1
Welcoming the F-Type to the fleet - 8 November 2023
When the Jaguar F-Type was launched a decade ago, after years of anticipation and hype, the very last thing on our minds was that it would be one of the marque's last-ever combustion models and it would have no clear replacement.
After about five years, as the certainty of its demise became clearer, we all began to focus on what last-ever versions would be like and how much we'd miss this most recent relative of the E-Type.
Now that the final year is here (there will be no more F-Types after 2024), we're taking the opportunity to assess the last, most powerful era, to judge whether the F-Type's departure is a disaster or the demise of a dinosaur.
We've chosen the most powerful V8, the 567bhp R 75 – the '75' part marking the fact that this car ends 75 years of continuous production of Jaguar sports cars. It's an optimal-spec car complete with a supercharged 5.0-litre V8 engine, a specially adapted eight-speed gearbox and tuned suspension, along with a four-wheel drive system that does its best to emulate rear-drive handling until traction from all four wheels is most urgently needed. In practically every way, it's the optimal F-Type.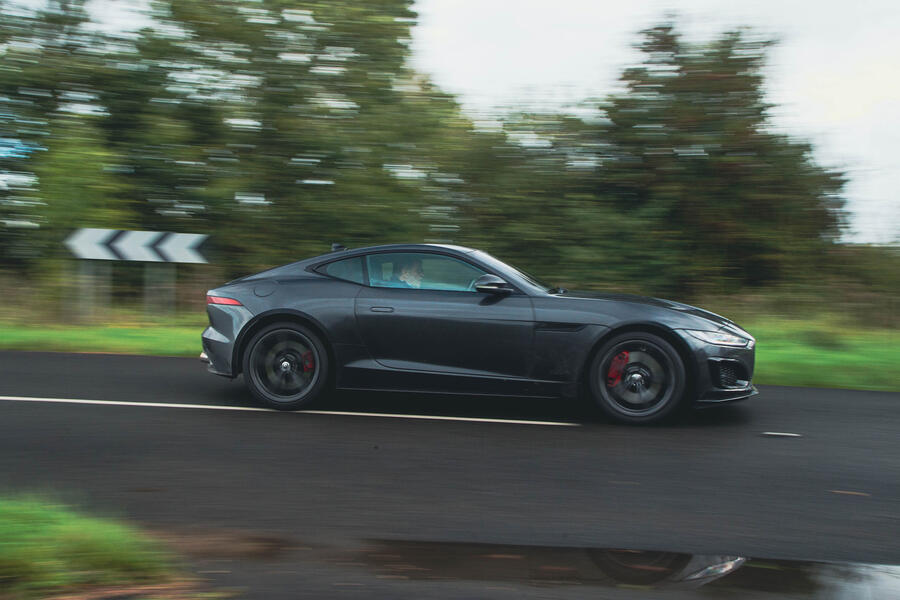 Only the £1335 Carpathian Grey paintwork lets it down; we'd have preferred a louder, more defiant hue for such a key exit model. Still, the spec of this car shows two things: what good performance value top-end F-Types continue to be and just how rich the specification is. Only about £8000 of our car's £111,000 total price is options, and at least half that (the fixed panoramic roof, the optional wheels, the grey paint and the extended leather) we could have done without. Against others of the same performance (186mph top speed, 0-60mph acceleration in 3.7sec) and similarly rakish shapes, the outgoing F-Type almost looks like value for money.