Why we ran it: To see if this quirkiest of compact crossovers has more to offer than its head-turning styling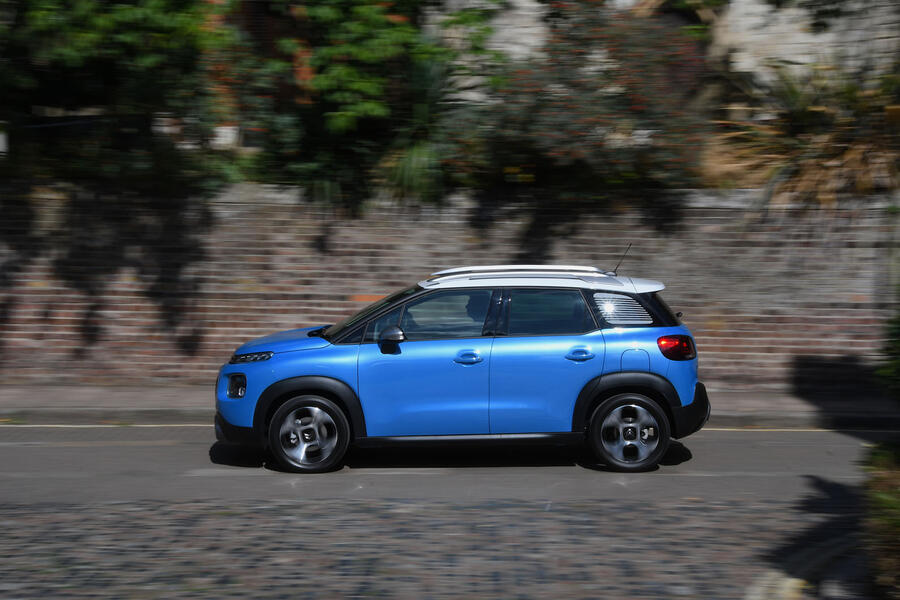 Life with a Citroen C3 Aircross: Month 6
After six months, will we remember our eye-catching crossover only for its looks? - 22nd March 2019
There might not have been a sonic screwdriver in the glovebox but, from the moment it arrived on our long-term fleet, the C3 Aircross did a convincing impression of Doctor Who's preferred method of transport.
Citroën's SUV-inspired compact crossover doesn't look particularly expansive but, over the course of nine months, it swallowed every suitcase, bag of shopping and box of junk I threw its way. The combination of false floor in the boot and sliding rear bench, though rarely called upon, easily puts the C3 among the most practical cars in its class. I don't have car seats, pushchairs and nappy bags to accommodate but, for those who do, the C3's deceptively expansive cabin could prove persuasive when signing that PCP agreement.
So too could a comfortable ride, on which (given the context of the class) the Aircross largely delivered. Citroën's freshly rediscovered love for pillowy soft suspension doesn't quite filter down from its more premium models fully intact, but although London's pockmarked roads still made their presence felt on my commute, it wasn't enough to draw complaints from passengers.
It was more relaxed at speed, which helped for longer journeys: even with the kind of upright driving position crossover customers seem to love, my back didn't suffer on a trip to the south of France. A back-to-back drive with the C4 Cactus helped prove the increased ride height and slightly firmer set-up delivers a more refined experience in stop-start traffic, too.