What is it?
Ferrari's mid-engined missile, open to the elements with a retractable hard-top, and in the UK at last in right-hand-drive format. The 488 Spider is very much the fun-time GTB; carrying a little extra timber courtesy of the architectural bracing needed to remove the monocoque's roof – and more obviously meant for what even the manufacturer describes as 'hedonists'.
Needless to say, such pleasure-seeking comes at a high price – the Spider starts from £204,411 and our test car didn't stop with the options until it reached £282,728. The essentials, at least, don't need extra ticking: underneath is the same award-winning twin-turbocharged 3.9-litre V8 and Getrag seven-speed gearbox found in the coupé, the former delivering 660bhp and 560lb ft of torque to the rear wheels.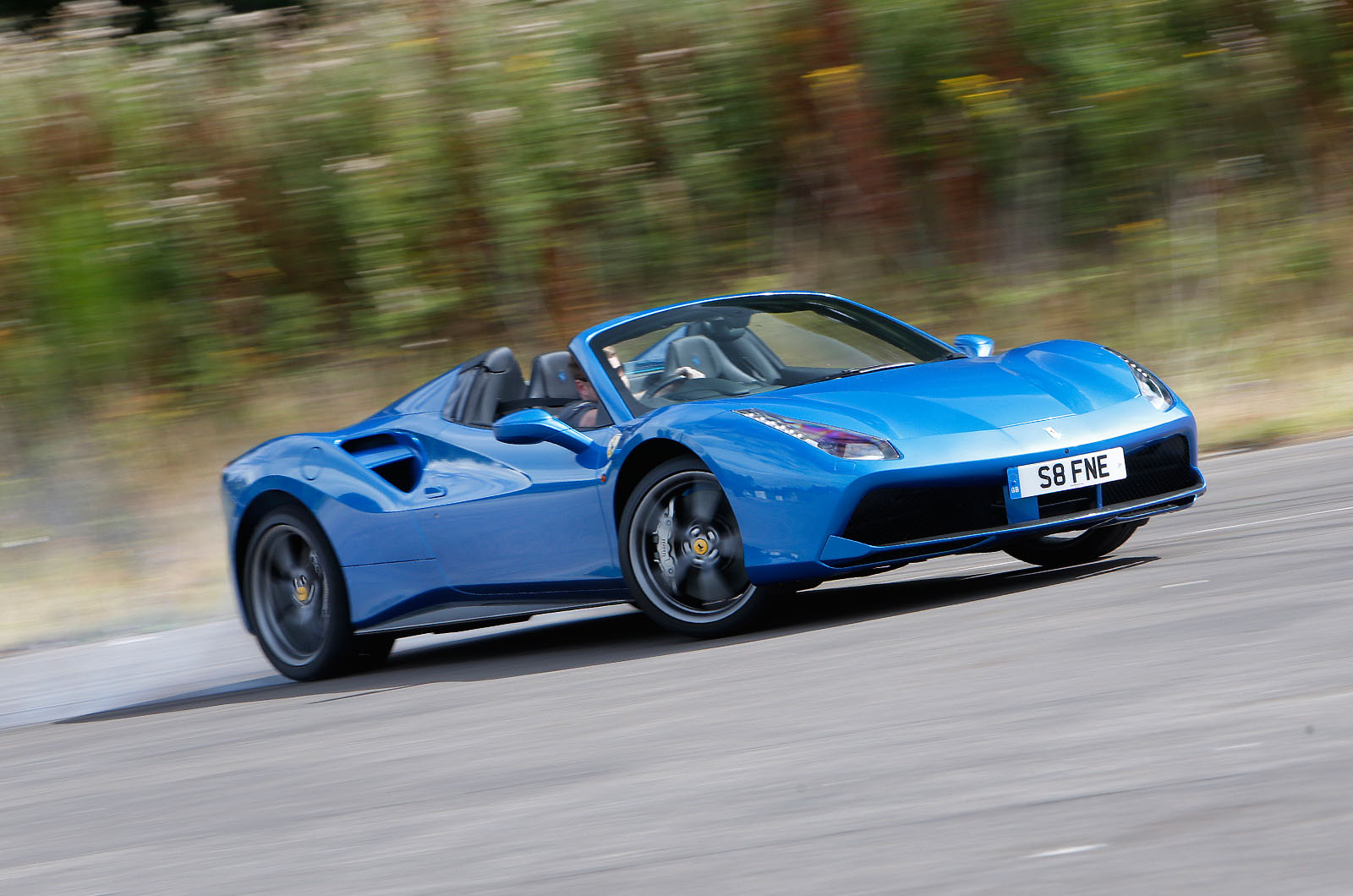 That makes the 488 the most powerful Spider ever, and ensures 0-62mph in 3sec dead. The roof takes 11sec longer to back flip into the body, although it will do it on the move, too. Notable on our test car's lengthy optional spec list were: Apple CarPlay (£2400), front and rear parking cameras (£3456), 20in forged wheels (£3552) and Daytona carbonfibre racing seats (£6144). Oh, and £1440 for the seat lifter, just in case you fancy ruining the driving position.