What is it?
This is the very first UK drive of the all-new, all-powerful BMW 7 Series M760Li xDrive, but it didn't start out that way. You see, we've driven this car as it should be driven, and as one would assume many prospective buyers might: a full international tour from Megève in the French Alps over 700 miles back to Blighty. It's a tough job, but when you're as dedicated as we are at Autocar, sometimes you simply have to put in the hours behind the wheel.
We'll let you know what it's like to drive in a moment, but first let's touch upon the M760Li's modus operandi. As you may be aware, it's no M7, but it is the closest we'll get to one; think of it as a 7 Series with a patina of 'M-ness' daubed over it, rather than woven intrinsically into its DNA.
The previous range-topping 7 Series was the 750i, but for some, eight cylinders simply doesn't cut it. So, the M760Li borrows the 6.6-litre twin-turbo V12 of the Rolls-Royce Wraith, and which may yet end up in the next Phantom. It's been detuned for this car, but still, 601bhp wouldn't look out of place in a supercar. And I've just checked: the 590lb ft of torque all but matches a John Deere 6175R tractor, although the BMW V12's twist peaks earlier, at just 1500rpm.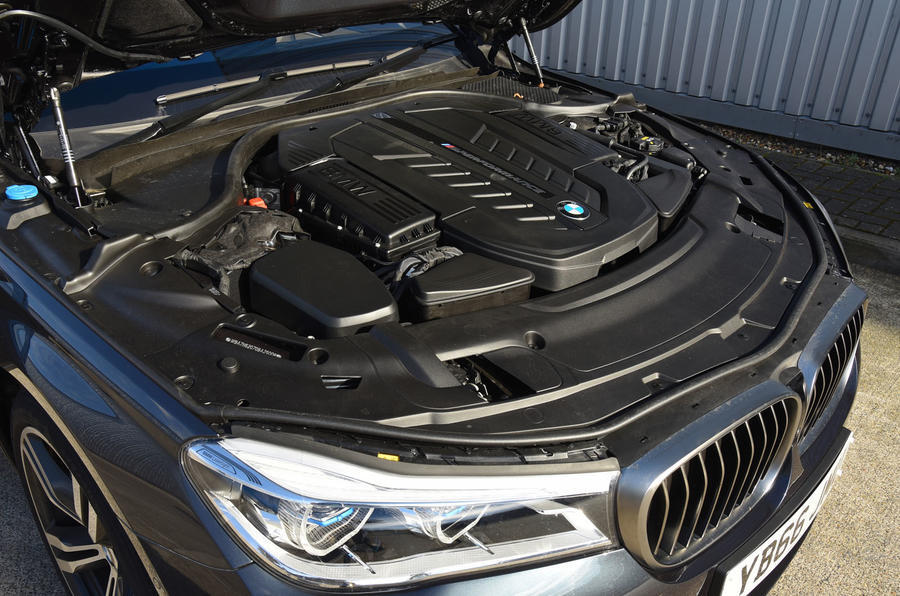 This car has everything thrown at it, so you get four-wheel steering, active anti-roll bars, an active exhaust, air springs tuned by M Division and an xDrive four-wheel drive system set up to push more power rewards than regular xDrive 7 Series models. Oh, and huge M Sport brake discs front and rear, gripped by distinctive blue callipers.