Why we ran it: To see if this new V6 hybrid can match the power and refinement of Bentley's W12 and V8 petrol powertrains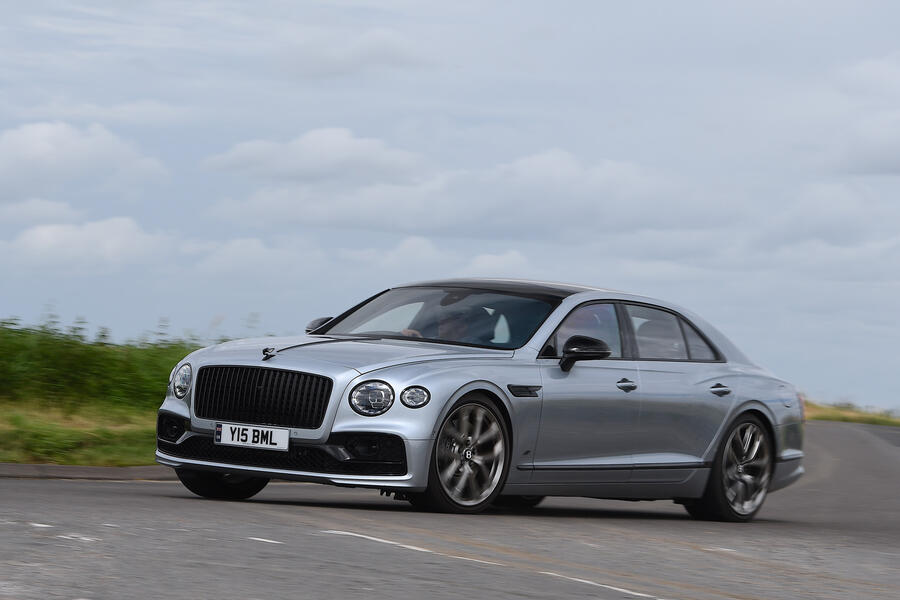 Life with a Bentley Flying Spur Hybrid: Month 4
Did plug-in hybrid power kill the traditional Bentley vibe? Here's our final verdict - 11 October 2023
It takes training to know how to use and assess a car like the Bentley Flying Spur PHEV. I reckon it takes all of three months and three weeks, which happens to be exactly the length of time the car was with me.
'You would say that', I hear you cry, but there's a serious point here. If you try to use it like an ordinary car (and it takes training not to), you will miss the point of it.
The Spur isn't an all-rounder, a car to cater for all of your motoring needs, even if Bentley insists that its cars do amass very large mileages. But most owners possess something else for a Sunday morning blast or a post office visit. A Bentley is for first-class, relatively long-distance travel – not for casual nipping about.
Use it for trivial errands and it will disappoint. The rich people who buy them instinctively know the score; us rank-and-filers need to realise it.
Once I'd done so, it was time to get down to the meat of the assessment: how good was this PHEV as a luxury limousine and especially how good was it compared with its siblings, the W12, nearing retirement, and the extremely healthy pure-V8?
Like most Bentleys, this is an uplifting car. It's quiet and smooth. The long wheelbase works with a three-mode air suspension, a considerable body mass and a lot of sound-deadening paraphernalia to deliver progress that's extremely refined and comfortable. Only when you step from a Rolls-Royce or that awesome BMW i7 does it occur to you that it has rivals on that score. Nobody arrives from a life in ordinary cars and complains about its refinement.
Against the others, you might say that it's more prone to variations in road noise and there can be a sporty, slightly muscular character to its gait and responses that give it an athletic character of its own. In old money, if you saw a 2.9-litre V6 being used to propel a 2.5-tonne limousine, you'd have presumed it wasn't going to work very well. But this is a twin-turbocharged unit making well over 100bhp a litre and helped by a 134bhp electric motor.