Why we ran it: Can a Bentley Bentayga be affordable to run and still be a Bentley at the same time?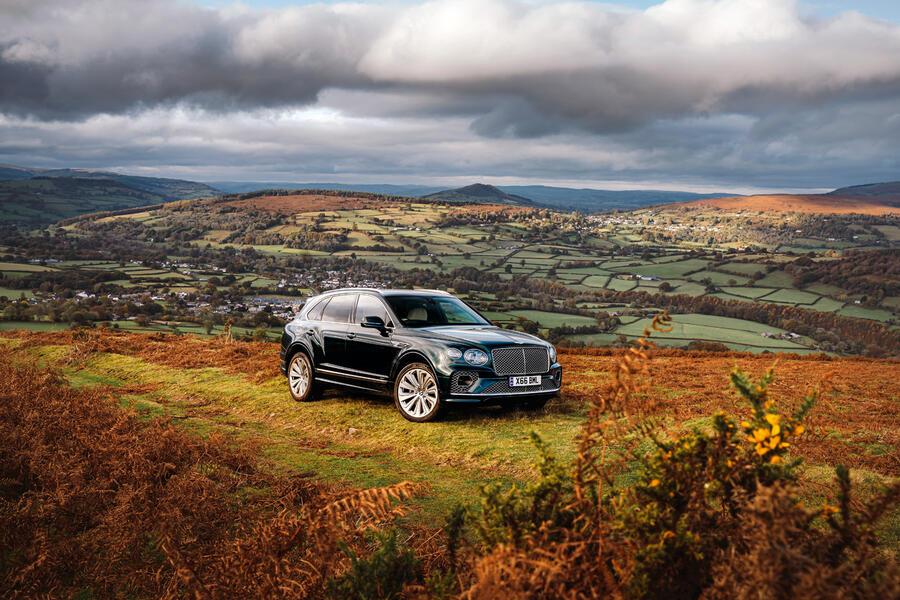 Life with a Bentayga Hybrid: Month 3
Can a Bentley be parsimonious and retain its luxury appeal? The verdict is in - 16 February 2022
One doesn't wish to sound spoiled, but were there a single Bentley from the entire model range I'd have chosen not to run as a long-termer, a Bentayga Hybrid it would have undoubtedly been. Too little power, too few cylinders, too much weight: it didn't sound like a recipe for a great Bentley. That was the theory. The reality was that the Hybrid was absolutely the only Bentley in the line-up whose running costs I had a hope in hell of being able to afford. So into its arms I fell – and with some gratitude.
It wasn't around for long – such things rarely are. But the Bentley was with us for long enough to put almost 4000 miles under those elegant rims and to learn, first, whether it was still going to bleed me white despite the hybrid drive and, second, whether it would be worth it if it did.
It has been fascinating, and far more so than I ever imagined. Indeed, I would say as object lessons in the difference between driving a car and living with it, I'm not sure I've come across one more vivid. And for those who doubt the value of long-term testing compared with conventional road testing for really getting under the skin of a car, well, there is a lot to be learned here: had I just done my standard road car assessment, the words that follow would have been very different.
I'm not going to dwell on the statistical side of things because you can see from the spec sheet how heavy and (relatively) slow this Bentayga is. But having now driven the Bentley Flying Spur Hybrid, I wish the Bentayga had that car's powertrain. Both have V6 engines displacing close to three litres, but the Bentayga must make do with an earlier single- turbo engine while the Spur gets a later twin-turbo unit, lifting power from 443bhp to 536bhp.
It was as a result of this paucity of quality power that made it a car I never felt inclined to drive fast, despite the fact it handles better than anything so high and so heavy has a right. And that decision was curiously liberating. If you have a thundering V8 at your disposal, you feel somewhat honour-bound to use it. But a grumbling V6? Not so much if, indeed, at all.