It's a measure of the Volvo XC90's appeal that more than 11,000 miles have appeared on its odometer since it arrived at the start of the year.
If there's a more versatile car currently on the Autocar fleet, I've yet to drive it.
Its space and refinement, though, do mean the XC90 is wide.
I know I've complained about that here before, and still do under my breath every time I try to climb out of it in a multi-storey car park. But there's no denying that its size helps its practicality.
The other day I set about making a bicycle rack, to make room in my garage for… I don't know, perhaps another motorcycle or a small sports car.
Which meant the XC90 had to swallow eight 2.4-metre-long battens and three 1.8m-long corrugated plastic roofing panels.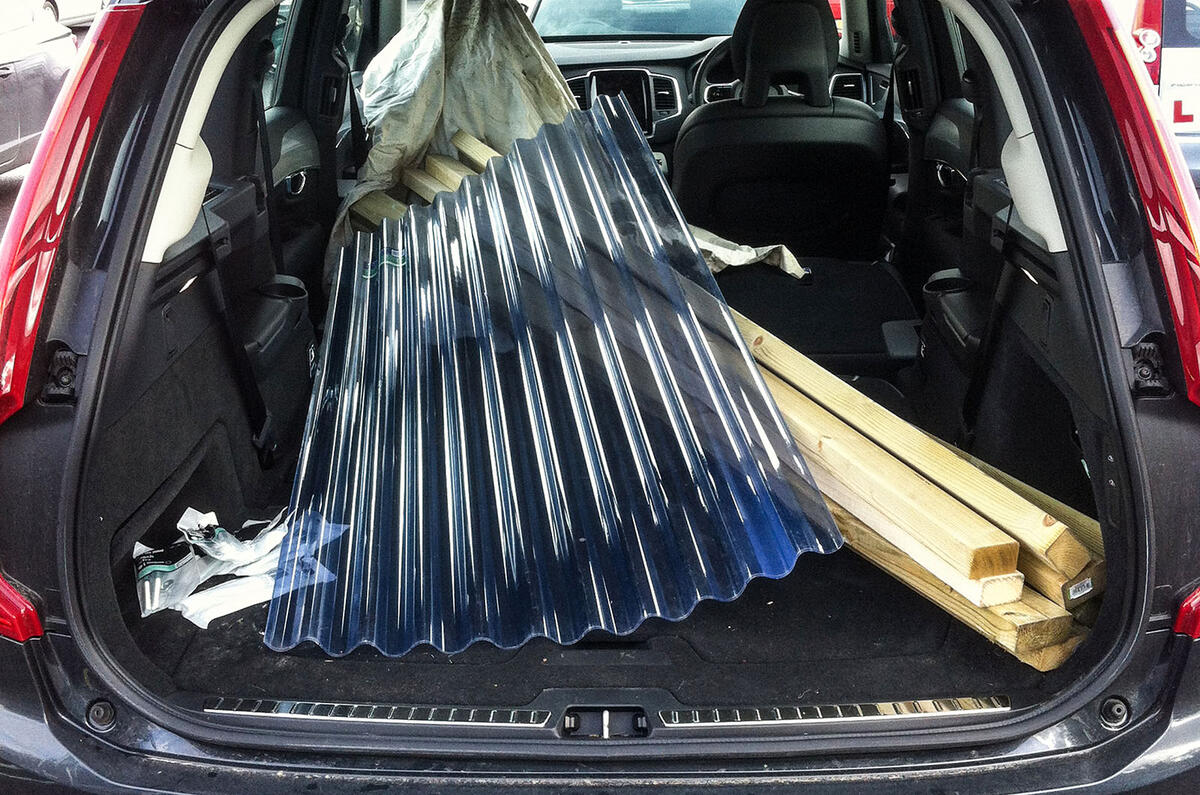 Turns out the front passenger seatback doesn't fold flat — a pity but hardly a surprise, given that it reclines electrically — but the wood fitted easily enough.
The seatback looks eminently scratchable, so a blanket or sheet is definitely in order if you're going to use what is, after all, a £50k executive car as a DIY tool.
A colleague obsessed with Ikea tells me a flat-pack wardrobe won't fit, but given some rope to tie the tailgate, I suspect you could find a way.
If going flat meant that the passenger seat was less comfortable, I'd take the seat as it is, because both front seats are splendidly comfortable over a long distance.
The middle-row seats are, too — and for the first time the other day, I had cause to put in place the rearmost seats, which are also well sized.
Their full-sized head restraints flip up easily and automatically drop down when you release the seats to lower them.