It's a decidedly disconcerting feeling, standing in a packed car park and trying to work out which vehicle is yours.
Thankfully, I'm not suffering the premature onset of Alzheimer's; the reason for my apparent forgetfulness is that we've swapped our previous Mk7 Volkswagen Golf for a brand new one. So I now regularly stand in car parks knowing I'm looking for a Golf but not sure which one is mine.
At a glance, the only difference between the pair is their colour. There's far more to the change than that, though. Appropriately, post-Dieselgate, the previous 1.6 TDI Bluemotion, run from new by sister publication What Car? for the past three years, has been switched for a 1.0-litre petrol Bluemotion model. The move away from diesel is something other new car buyers may be considering, due to the arrival of low-emissions, small-capacity petrol engines in many model ranges, so it'll be interesting, and timely, to see how the two compare.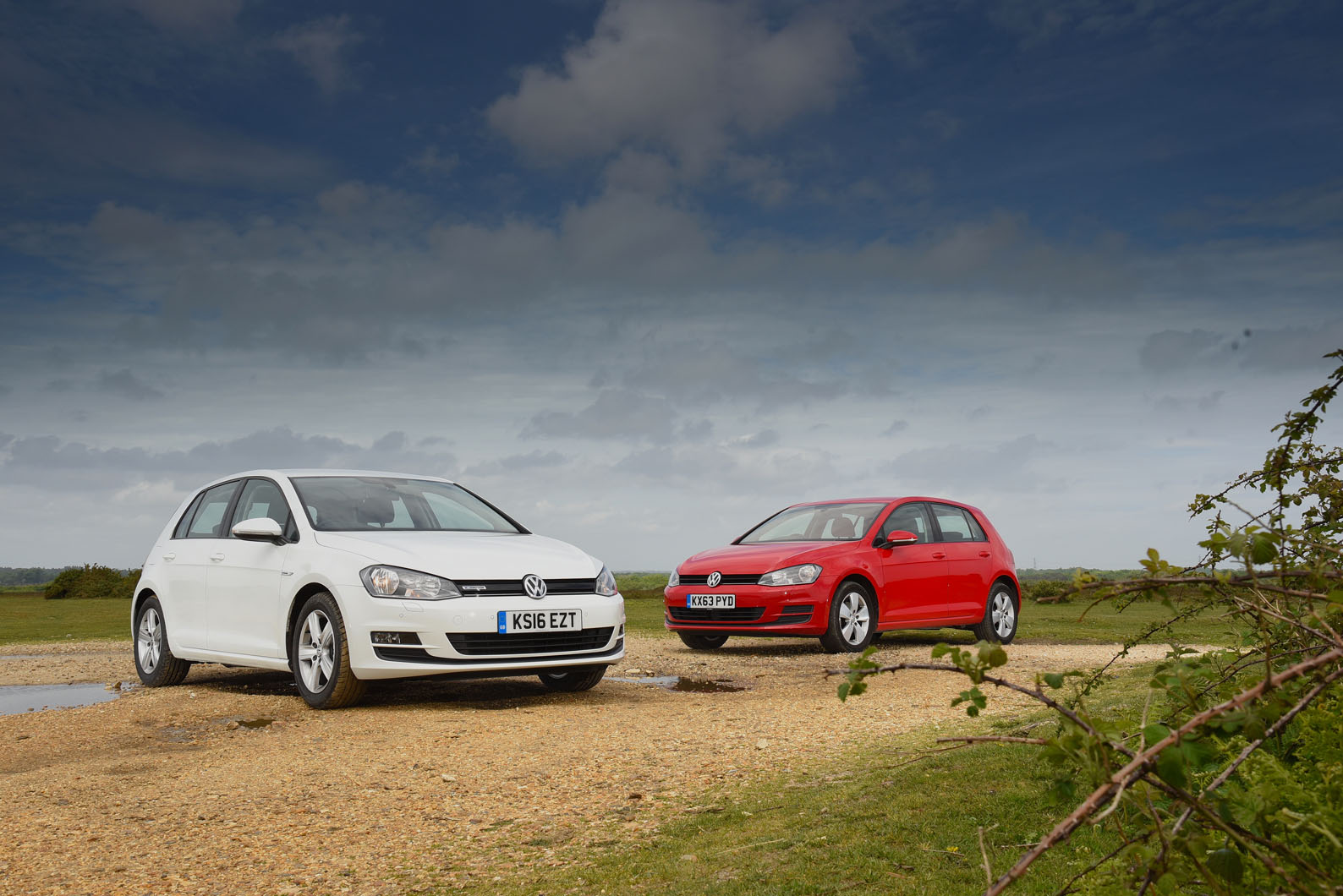 For now, though, I'll focus on the new Golf. Its 999cc three-cylinder engine is the latest thing in fuel-efficient, low-emissions powerplants, which are increasingly smaller, lighter turbocharged petrol units rather than larger, heavier diesels.
Its credentials are solid; CO2 emissions of 99g/km mean it qualifies for free car tax, and its official combined fuel economy of 65.7mpg, although not class-leading, is still respectable.
So has making the petrol Golf go green dumbed down its appeal? Surprisingly, no. By nature, this Bluemotion model is more of a potterer than a pace-setter, but its 0-62mph time of 9.7sec and 127mph top speed are acceptable and ensure that it won't feel out of its depth on the motorway.
There isn't a ton of torque (148lb ft), but what it does have is available from 2000rpm and the turbo steps in swiftly to ensure power delivery is instant when required. Added to that, the raspy note of the three-cylinder engine genuinely raises a smile when it's revved hard; it doesn't help fuel economy, but it does make the Bluemotion more fun to drive.