The Droopsnoot Firenza not with standing, Griff Rhys Jones's professor was right when, in the company's ill-fated TV commercial, he said: "The VX220 is the sexiest car Vauxhall has ever built."
In fact, the model is more admired today than it ever was. A tidy example of the VXR220, the most powerful of the three versions and launched in 2004, will set you back around £25,000, which is just a few thousand short of its price when new. At the other extreme, the 'cooking' 2.2 model – the launch version of 2000 – starts at around £7000. In between is the 2.0-litre Turbo, prices for which open at around £11,000.
See Vauxhall VX220 for sale on PistonHeads
Vauxhall canned Rhys Jones's ad perhaps because it saw his nutty professor as a commentary on its own barmy efforts to pass itself off as a sports car brand. The public weren't fooled; by the end of 2000, the car's first year on sale, only 450 had found homes. Still, those few souls who did commit were onto a good thing.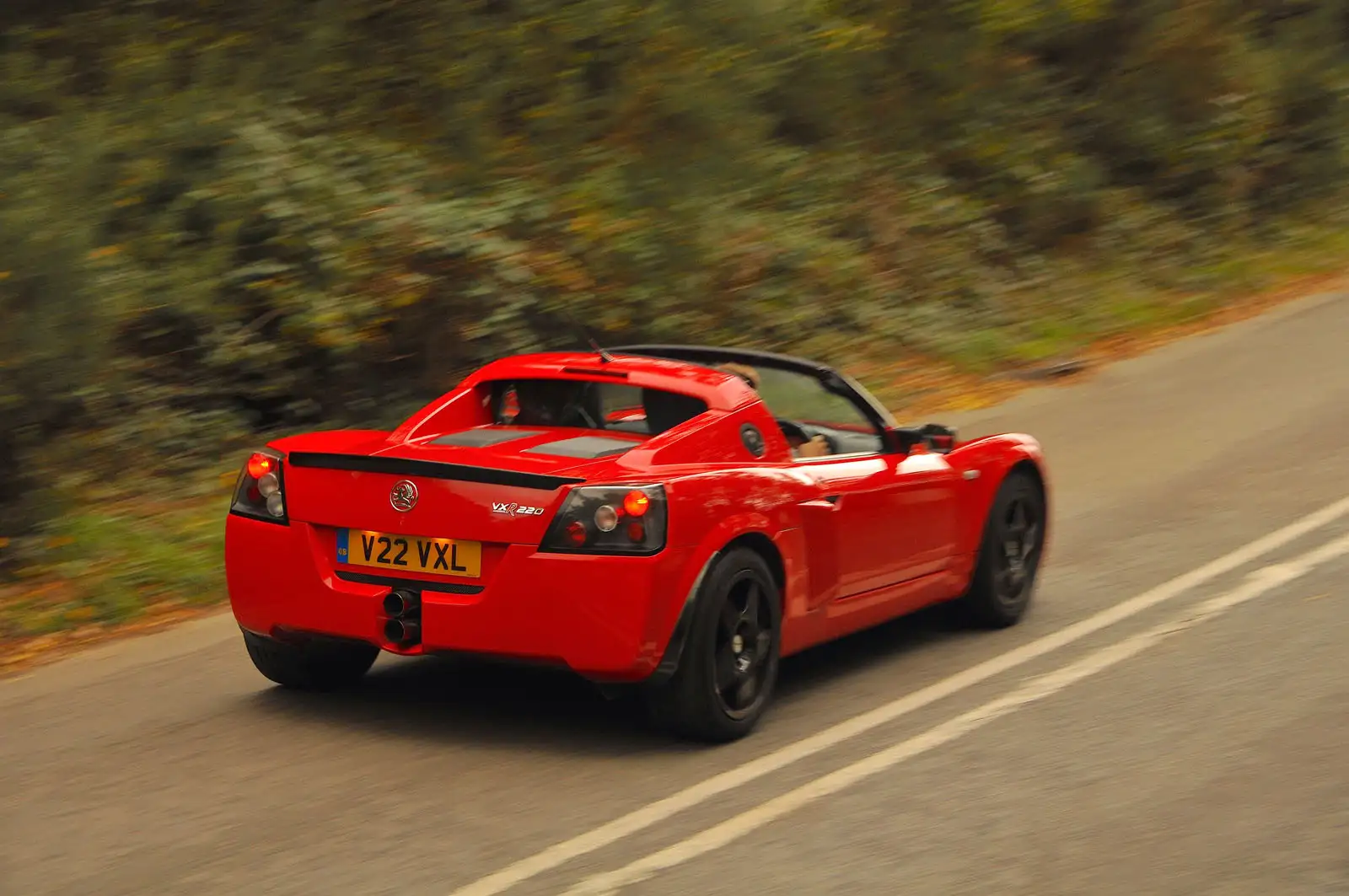 The car was the product of a partnership between Lotus and Vauxhall. It was built at Hethel and shared crucial parts, including the stiff, aluminium chassis tub, with the Lotus Elise S2. It also benefited from Lotus's glassfibre bodywork and suspension tuning know-how.
But being a mainstream car maker, Vauxhall's instincts were to tame its new roadster by giving it a longer wheelbase and a wider rear track than the Elise, plus a driver's airbag and ABS. It chose 17in wheelsover the Elise's 16s, too, although it stopped short at air conditioning and electric windows. Finally, in place of the Elise's Rover K-series engine, it dropped in the Vauxhall Astra SRi's 144bhp all-alloy 2.2-litre unit. Weighing just 875kg, the rear-drive VX220 could rocket from zero to 62mph in 5.6sec.