The Jaguar XK makes for a great used car, with its lightweight, bonded and riveted aluminium monocoque clothed in aluminium body panels, and a choice of a reliable 4.2 or 5.0-litre V8 under its long bonnet – supercharged in R versions. And with prices starting at just £6000, it's also a great bargain.
Not to be confused with its predecessor, the XK8 of 1996-2006, the XK was launched in 2007 and expired in 2014. The two were different, but from launch to its 2009 facelift, the XK used the same 300bhp 4.2-litre V8 that had seen service in later XK8s. From 2009, the XK gained an all-new 380bhp 5.0-litre V8 with direct injection.
The R version's supercharger raises the 4.2's power to 420bhp and the 5.0's to 503bhp. There's a 4.2 XKR-S (launched in 2008 and limited to 200 copies) but it has no more power. Instead, its chassis has been tweaked to make better use of it. And, yes, there's a 5.0 XKR-S with 542bhp (as much as the XJ220).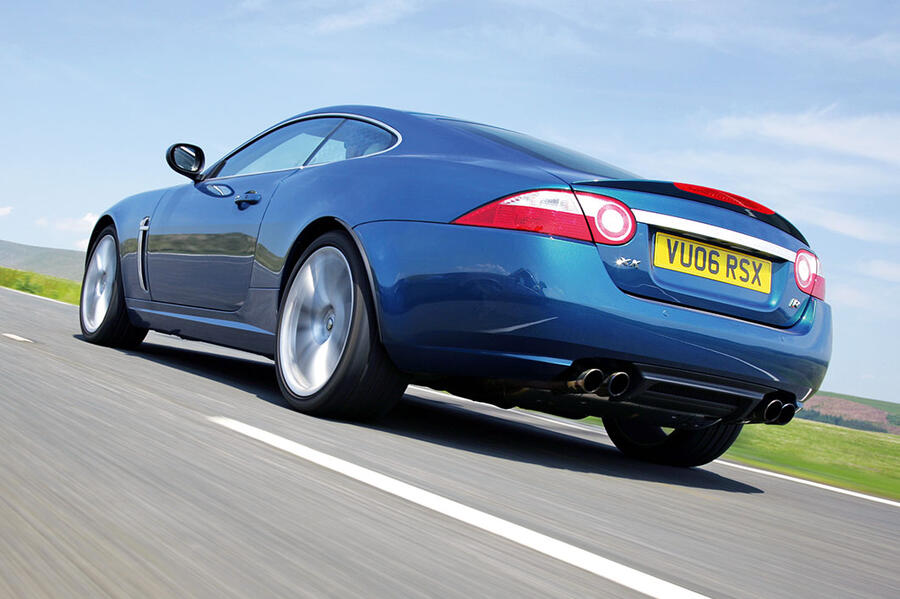 As well as the two engines and their derivatives, there are two body styles: coupé and convertible. Prices start at around £8500 for a 2006-reg 4.2 convertible with 98,000 miles. Feeling brave? You could have a 2009-reg 5.0 convertible with 215,000 miles for the same price. It's a reminder that, if looked after, an XK can rack up the miles without complaint.
The model was designed by Ian Callum, who was in part inspired by the E-Type. (Check out the grille and the way the cabin tapers over the rear haunches.) Its aluminium monocoque is far stiffer than the XK8's, which helps handling and ride comfort. The 2+2 cabin is roomier and more modern than the XK8's clubhouse affair (there's no wood for a start) but don't expect to fit more than the regulation golf clubs in the boot.
The 2009 facelift brought the new 5.0 engine – it's smoother and more eager to rev than the 4.2 and the exhaust pops and bangs invitingly – and other things such as a new diff and Bilstein variable dampers in place of Jaguar's Computer Active Technology System (CATS), with its Comfort and Sport settings. The Bilstein set-up feels even sportier.