I was going to say you wouldn't find a Ferrari with 126,000 miles under its wheels, as one particular 1995 Honda NSX Targa F-Matic auto can claim (it's up for £31,995) – and then I came across a 1998 Ferrari F355 GTS (£45,000) with 151,000 of them.
See Honda NSX for sale on PistonHeads
Given that some Ferraris are driven around the block just once, that's impressive. However, to date, this F355's workshop receipts total £80,000. I'm willing to bet the NSX, a former Honda press car, has had no more than a quarter of that sum lavished on it during its 22 years. It comes with every bill and receipt, so it should be easy to establish exactly how much.
Not only that, but while a high-mileage Ferrari is the exception, leggy NSXs are relatively common. For example, at the time of writing, of the 23 NSXs for sale on Pistonheads, four have done more than 100,000 miles and seven well over 50,000. Given that there are fewer than 300 NSXs in the UK, that's an impressive number because it illustrates not only how usable the NSX is as an everyday supercar, but also that owners love their cars so much that they're happy to ignore the temptations of the heated garage, as well the overheated sales showroom, and drive them.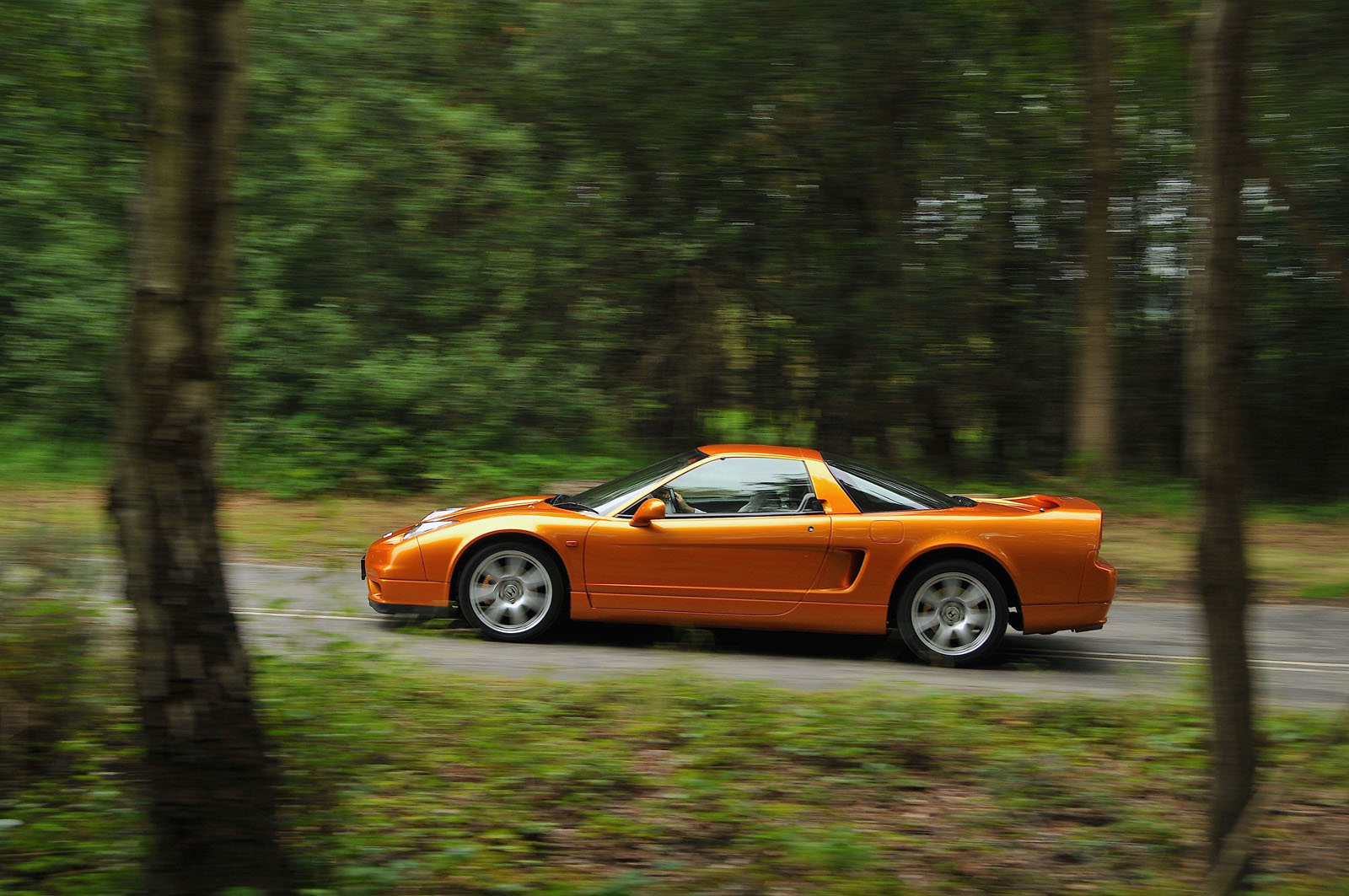 Ayrton Senna would have liked that. He tested prototypes at Suzuka, feeding his impressions to Honda's engineers and development drivers, who were themselves a talented bunch. His association helped validate the NSX, important given Honda's brief that it should match, if not exceed, Ferrari's V8 models.
Development began in 1984 and the NSX was finally launched in 1990, powered by a mid-mounted, all-alloy 3.0-litre VTEC V6. It produced a lowly 270bhp but the car weighed only 1400kg. Like the rest of the aluminium-bodied and suspended coupé, it was handbuilt. There was a choice of five-speed manual or four-speed automatic transmissions, with power sent to the rear wheels via a limited-slip differential. A later version of the automatic 'box, called the F-Matic, had flappy paddles.