A bargain when new and a steal when used, a good Ford Fiesta ST Mk7 is downright irresistible.
Take the one we found below. This four-year-old ST-1 is being advertised by a private seller. Registered in 2014 and with 38,500 miles on the clock, it's up for a £7900. New in 2014, it cost £16,995 before discount. The result: a 54% saving for 100% fun.
Unusually for a used ST, it's totally standard, when so many have been tuned and tweaked. On that subject, 'Worth knowing' (see below) sounds a warning about previously modified examples that have since been returned to standard spec.
True, it would be better if it were the more popular ST-2 version (it cost £17,995) with half-leather Recaros, rear privacy glass, keyless ignition and digital radio. Today, these fetch around £500 more than the ST-1.
Find a used Ford Fiesta ST on PistonHeads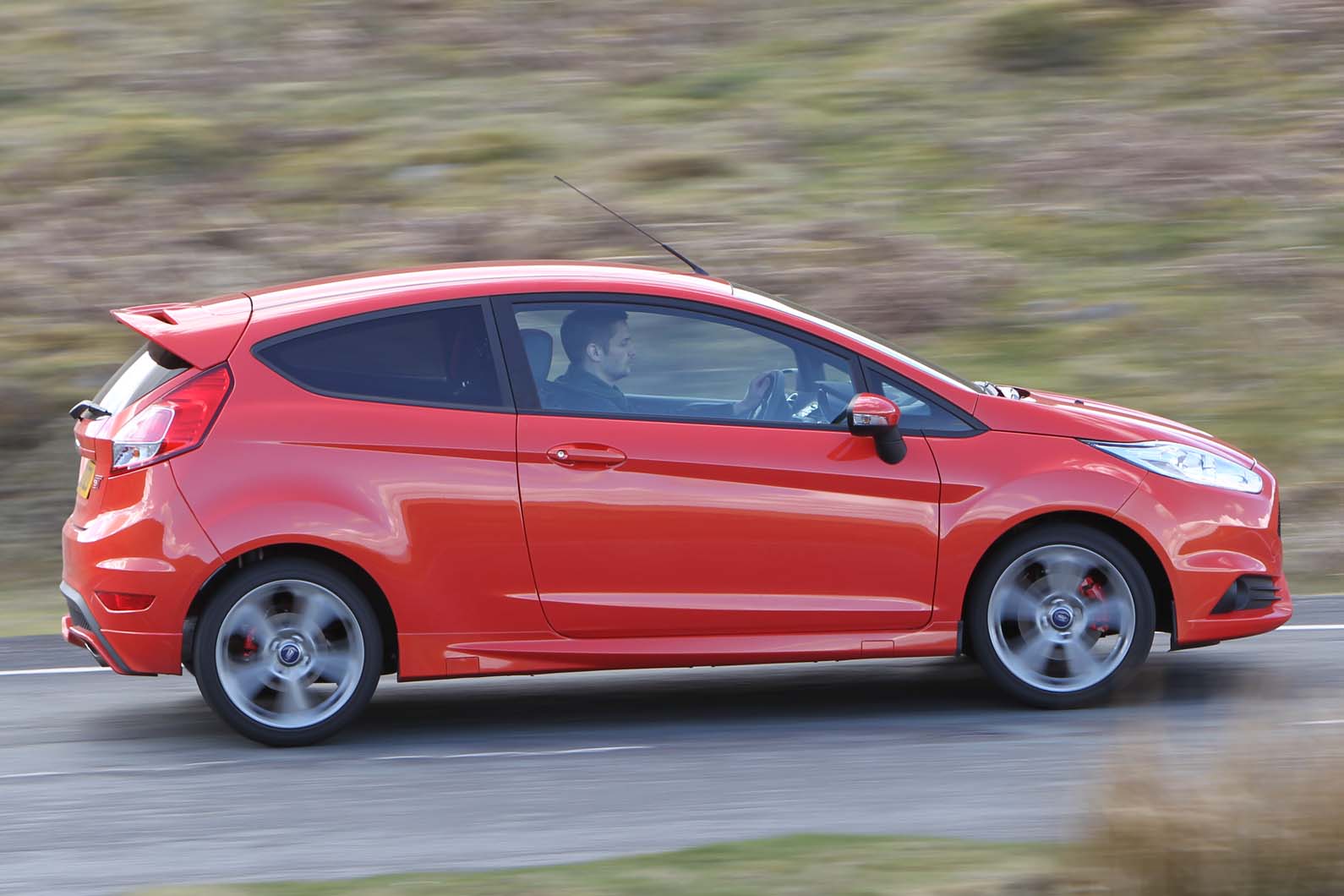 Of course, the reason we're talking about the Mk7 ST now is that the all-new, Mk8 model is on sale. It's powered by a 1.5-litre three-cylinder turbocharged engine producing 194bhp, whereas its predecessor had a 1.6-litre turbo four-pot making 178bhp (or 194bhp in ST200 form), mated to a slick-shifting six-speed manual gearbox. Despite the harshest interrogation, tuners were full of praise for this old 1.6-litre engine.
Frankly, it was like asking them to pick holes in David Attenborough.
They all agreed, however, that over time, the high-pressure fuel pump cam bucket starts to wear. Other things to look for are detailed in the 'Buyer beware' section below, but for a car largely driven by youngsters, some of them with only half an eye on its regular maintenance, it's not a bad record.
Tuners have their fingers crossed that the Mk8 is as reliable; as strong, too, since they claim that without internal strengthening, a healthy ST 1.6 engine will stand up to around 300bhp. In fact, Hendy Performance's demo is putting out 345bhp without internal work, and on the standard clutch too.