A mid-engined, rear-drive two-seater weighing just 975kg, powered by a 138bhp 1.8-litre four good for 0-62mph in 7.9sec: yours from as little as £300.
Okay, the seller of this particular £300 Toyota MR2 Mk3 is honest enough to admit that the engine is likely to go pop.
See Toyota MR2 for sale on PistonHeads
It's a good example to begin with, though, because there's every chance the problem it's suffering from is pre-cat disintegration, an event that haunts pre-facelift Mk3s (cars up to late 2002) and some later ones, too.
Basically, it's to do with the pre-cat in the exhaust manifold shaking itself to bits and/or ingesting engine oil that has escaped past the piston rings.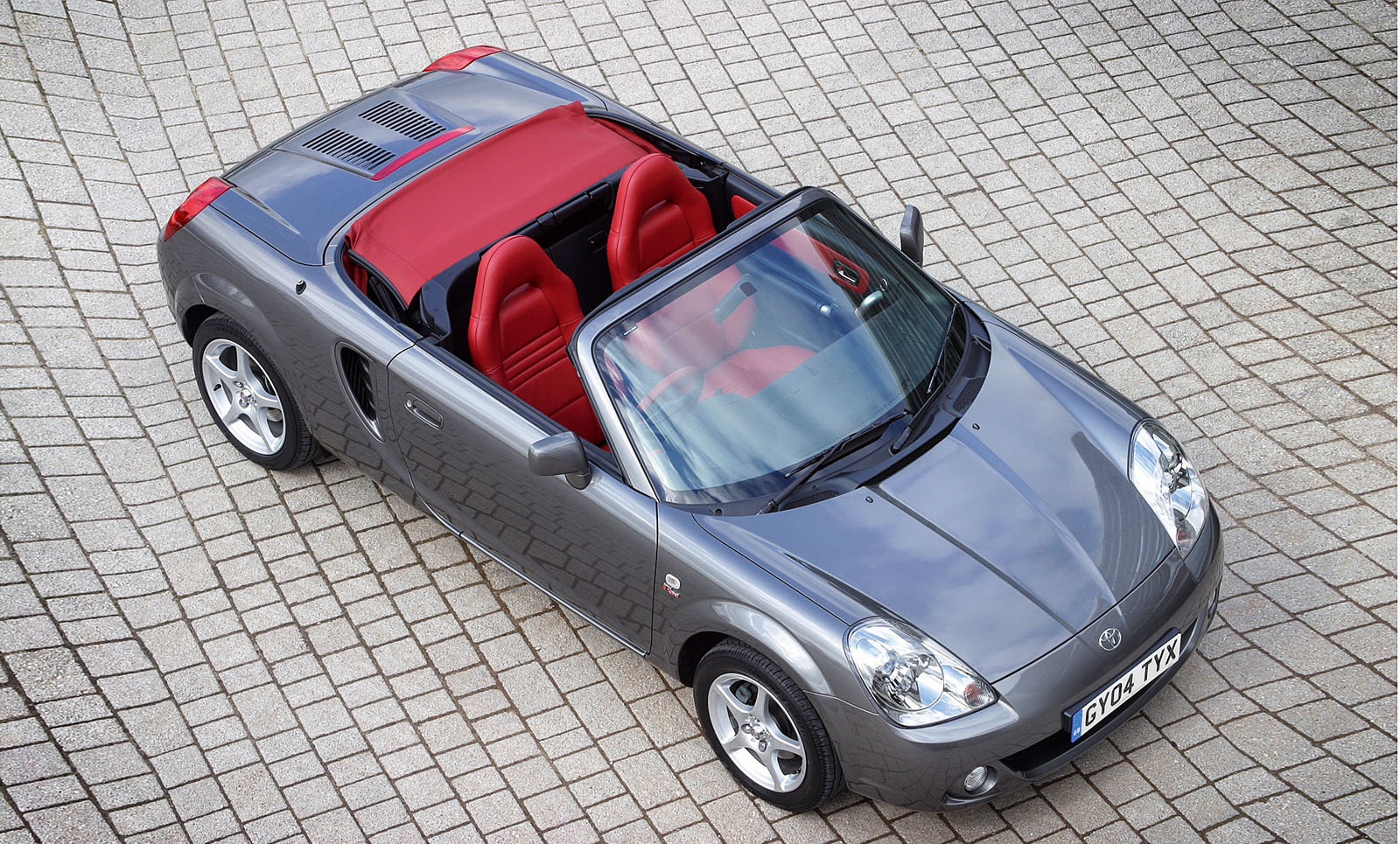 That's the bad news. The good news is that with the exception of some other foibles – such as a rustprone rear subframe, sticky rear brake cables and notchy steering – the Mk3 is a dependable (there are stacks of 130,000-mile daily drivers out there) and cheap-as-chips roadster that'll put a smile across your face, rain or shine. It's a real driver's car, with near-perfect weight distribution, a Torsen limited-slip diff and economy of around 38mpg.
Downsides? Unless your idea of a week's luggage is a washbag, you'll struggle to go on tour with a Mk3. There's simply nowhere to stash stuff. You could cram a few things into the spare wheel under the bonnet and some odds and ends in the cabin cubbies, but that's your lot. Practical the Mk3 is not.
We mentioned the facelift of late 2002. It's an important milestone. Prior to that, the Mk3 had a tough five-speed manual gearbox, but the facelift ushered in a sixth gear. Some say Japanese-spec 'boxes have better ratios, and they're a popular exchange unit with racers, but most people have few complaints with the standard cogs. Before 2002, there was an optional clutchless five-speed 'box, called a sequential manual transmission or SMT, operated by a lever rather than paddles. It, too, gained an extra gear and steering wheel buttons in the facelift. The MR2 also got cruise control, stability control and brake assist.