Sometimes you want a large executive car which can also be sports-car fast. These souped-up execs offer plenty of power for your pound.
1 - Mercedes-Benz E55 AMG (2003-2006)
AMG's tarted-up Mercs can be a bit brash in their bodywork, but the E55 AMG, based on the third-generation Mercedes-Benz E-Class, is nicely understated. There's power, pace and poise, of course, but to look at its sedate four-door body (there's a five-door estate, too) you might not guess it.
A 469bhp 5.4-litre supercharged V8 propels this taxi-rank Merc from 0-62mph in just 4.7sec and on to 155mph, while AMG air springs mean you can chuck it into bends without fuss. It rides well, too, and can cruise across Europe flat out all day.
The interior and oily bits are pretty bombproof, but check carefully for rust. You can buy one now with 100,000 miles behind it for as little as £8000.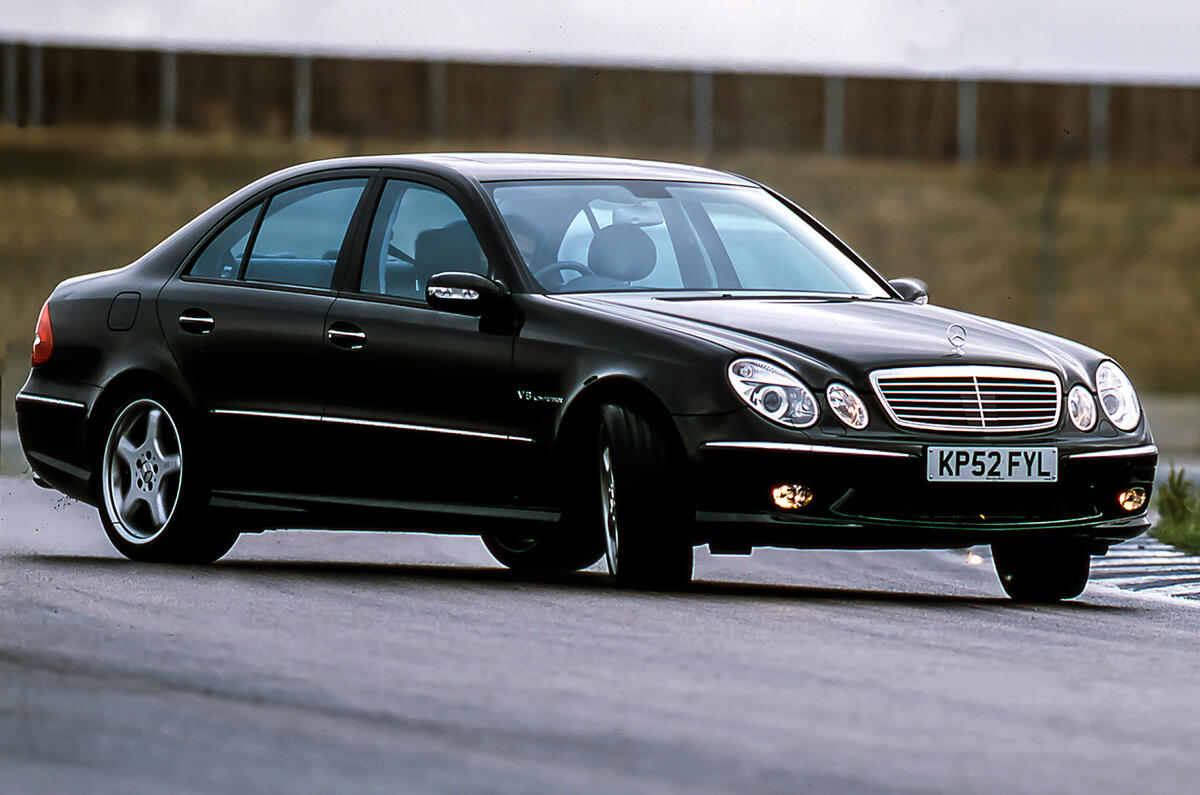 2 - Audi S8 (2006-2009)
The original S8 was devilishly handsome but discreet and gentlemanly. By this second iteration it had really let its hair down, with a 444bhp 5.2-litre V10 (derived from the unit in the Lamborghini Gallardo) providing the go. It is suitably rapid, with 0-62mph dispatched in 5.1sec and a limited top speed of 155mph.
Underneath, there's the usual four-wheel drive quattro gubbins and clever differentials, as well as active air suspension and even some massive optional carbon-ceramic brake discs. The cabin is spacious and delightfully comfortable, lavishly leathered and trimmed with carbonfibre. You've got all the kudos of that aluminium chassis, too.
Buy a good one now from just £18k.