Used car buying guides that suggest you look past the usual sporty German fare to alternative stuff, usually Italian, are clearly spending your money and not theirs.
After all, why would you lavish your hard-earned cash on a 2006-reg Maserati Quattroporte Sport GT 4.2 instead of on a proven and dynamically superior same-age BMW M5?
See Maserati Quattroporte for sale on PistonHeads
Character, that's why – and, no, not the kind that means many hours spent at the roadside. True, early Quattroportes are a trifle temperamental but the engines are, save for the odd oil leak from the top, tough and reliable. The body doesn't rust, either, and although the boot's soft-close mechanism can play up, the complex electronics behind the fancy Skyhook adaptive suspension on some cars is trouble-free.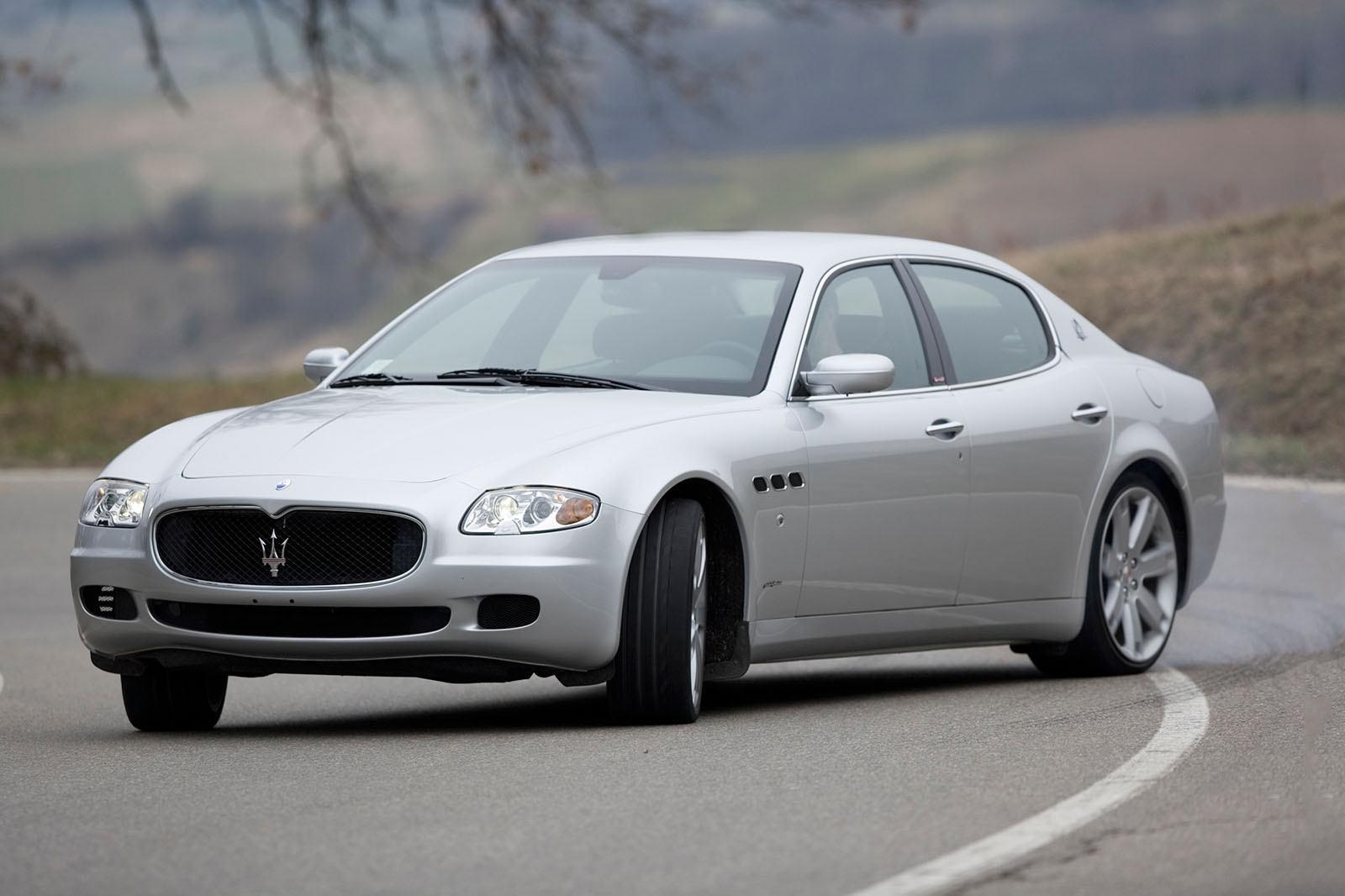 So, yes, character. The kind that comes from a sporty rear-wheel-drive layout with a near-perfect weight balance. From a deliciously throaty V8 making, in 4.2-litre guise, 394bhp at 7000rpm (0-62mph in 5.2sec). And from elegant but muscular styling that still turns heads long after an M5 has ceased to.
This is the Mk5 Quattroporte that arrived in 2004, when it cost from £70,000. It's powered by the aforementioned 4.2 V8 linked to a six-speed automatic with paddle shifts, called the DuoSelect. Connected to the rear wheels through a transaxle, it works brilliantly in manual mode but is jerky and slow as an automatic.
The following year, the Executive GT and Sport GT models arrived, the Exec featuring wood and leather and the Sport 20in wheels, a quicker-acting 'box and a fruitier exhaust.