"Not a lot": no, not a Paul Daniels impression, but what seasoned mechanics say when asked what goes wrong with the original Audi RS4.
After a while it gets tedious. Yes, there's a problem with some camshafts wearing (no one knows why), the intercooler and oil cooler hoses can fail, causing a sharp reduction in performance, and the suspension can become noisy. Some alloy wheels were soft and buckled but were replaced under warranty.
See Audi RS4 for sale on PistonHeads
And, er, that's it. Not a lot, then, but what is a lot is the cost of getting a tired RS4 back to rude health. Then again, given the way prices have been creeping up in the past year or so, it's one worth paying. Martin Pearse of MCP Motorsport reckons 98% of the performance cars he's sold in the past few years have doubled in value. He's got a list of them on his website, although the RS4 doesn't appear to have doubled just yet. He's showing a low of £12,000 and a current price for the same model of £19,000. MCP Motorsport itself just happens to be advertising two RS4s with around 120,000 miles apiece for £19,750, so it depends how much faith you put in MCP's assessment of the RS4's current market value.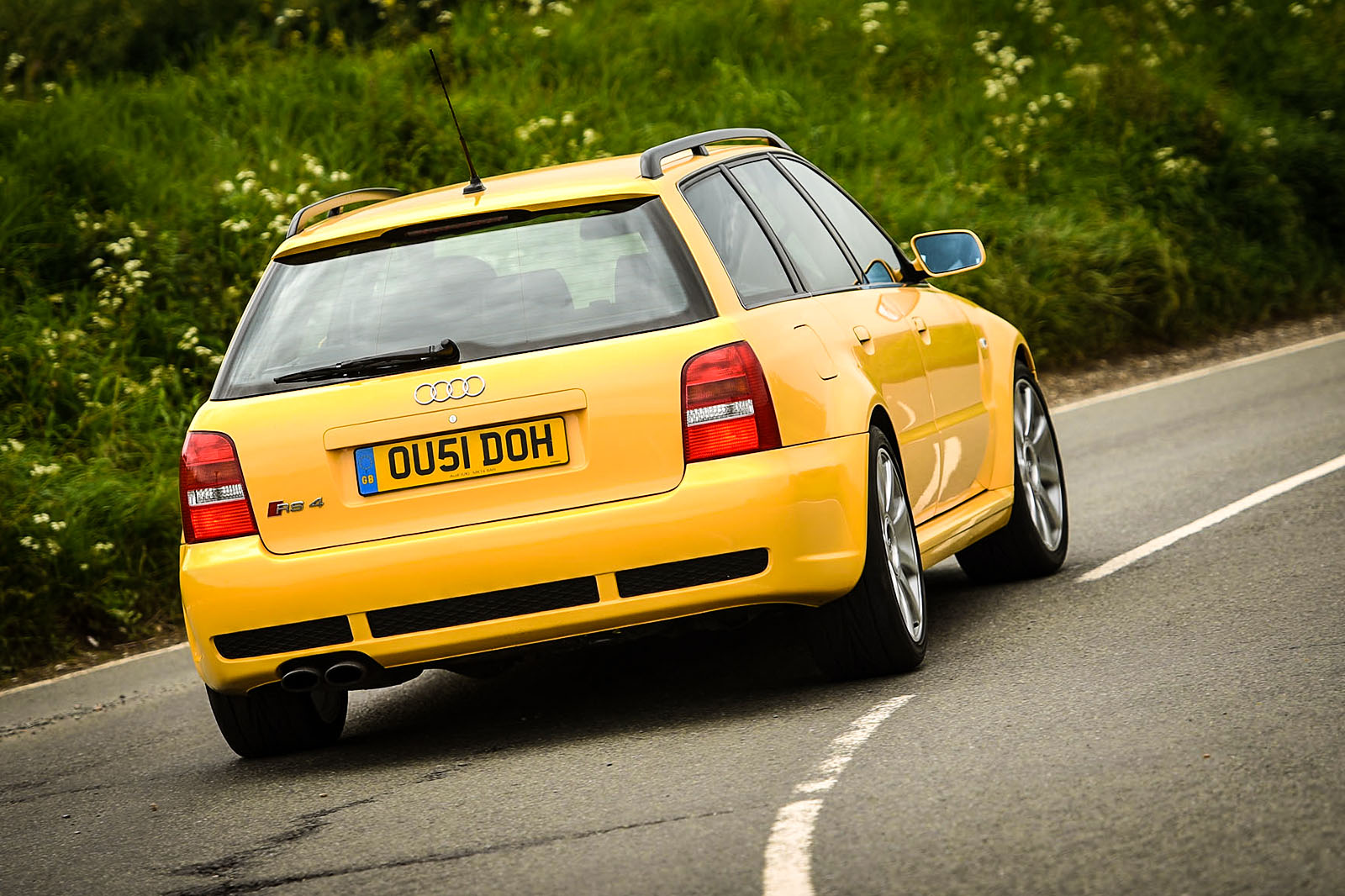 Still, we spoke to enough people to know MCP Motorsport's pricing isn't off the pace, and in any case, all the ingredients for rising prices are present in the venerable RS4, most notably rarity, desirability, performance and quality.
The model, codenamed B5, was launched in 1999 in estate form and was on sale for just two years. A little over 500 cars came to the UK. Pumped-up wheel arches, lairy colours and a dose of estate-car practicality triggered a showroom stampede, but what had punters signing on the dotted line was 0-62mph in 4.9sec, courtesy of a 2.7-litre Audi V6 re-engineered by Cosworth to produce 375bhp.
Torque steer? Not a chance, thanks to Audi's quattro driveline with Torsen diff that split torque fair and square between front and rear. Turbo lag? Just a bit, but that's how things were back then. Folk just learned to sit back and brace themselves for the main event, in the RS4's case from 3000rpm all the way to 7000rpm.