Even in these uncertain times, one thing's for sure: an air-cooled Porsche 911 will always be desirable. The last of them was the '993' launched in 1993. It was replaced in 1998 by the 996, the first of the current generation of liquid-cooled 911s. The fact that this new model wasn't universally well received only served to boost the 993's appeal.
Besides its traditional air-cooled 3.6-litre flat-six engine, what also excited folk was the 993's wonderful build quality and its multi-link rear suspension, which (mostly) fixed those infamous handling jitters.
Click here to buy your next used car from Autocar
Today, prices start at around £30,000 for high-mileage, two-wheel-drive Carrera 2 cabriolets – the second version, following the C2 coupé, to be launched. Most have the four-speed Tiptronic automatic gearbox. Be warned, though: the cabrio tended to be bought by people who were less scrupulous about servicing, so tread carefully.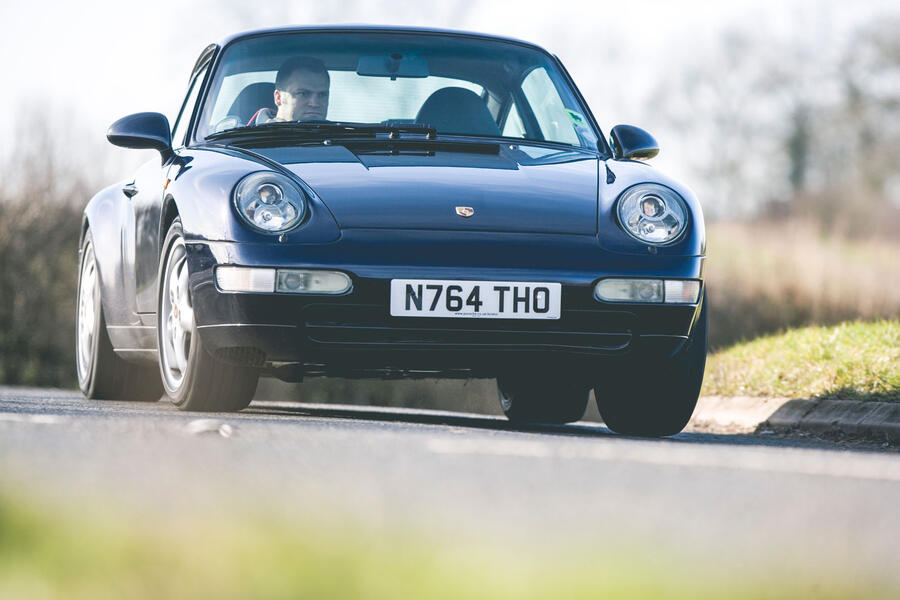 Saying that, a sound cabrio Tiptronic with a full service history will be a lovely thing to own and good value. You might even find a manual version, as we did: a 1995 example with 83,000 miles for £37,995 at Ashgood, a Porsche specialist.
Meanwhile, the more sought-after C2 coupé with six-speed manual 'box (a 911 first) is typically a good few thousand pounds more. In fact, the cheapest we found was a privately advertised 1995-reg with 80,000 miles for £53,950.
A good halfway house is a Targa manual. It's less popular than the coupé, so cheaper, but check that the sliding glass roof works because repairs can be expensive. It was launched a couple of years after the C2 in 1995 and has the Varioram variable intake system that became standard across the 993 range from 1996. It raises the 3.6's power from 268bhp to 282bhp.