For motorists of a certain age, 'SR' is as potent a badge as 'GTI'. You want some examples? Manta SR, Astra SR, Nova SR…
Ah yes, the Vauxhall Nova 1.3 SR. Its blistered wheel arches, rear spoiler, grey chequered sports seats and pinstriped bumpers won it plenty of admirers when it was on sale during the 1980s. The engine made 69bhp, but in a car weighing just 675kg, that was enough for 0-60mph in a shade over 10sec.
We're talking about it now because around 15 years later, in 2005, Nissan revived the SR moniker for the Micra 160SR, on sale from 2005 to 2008. In fact, midway through the car's life, the company renamed it the Sport SR, which kind of over-egged things a bit, before, in 2007, reverting to 160SR.
The use of '160' was a stroke of genius. To the uninformed observer, this number could have referred to the engine's power output. In fact, it referred to its 1600cc capacity.
For the record, it made just 108bhp, but the car was only a tad over 1000kg, so that was sufficient for 0-60mph in 9.8sec.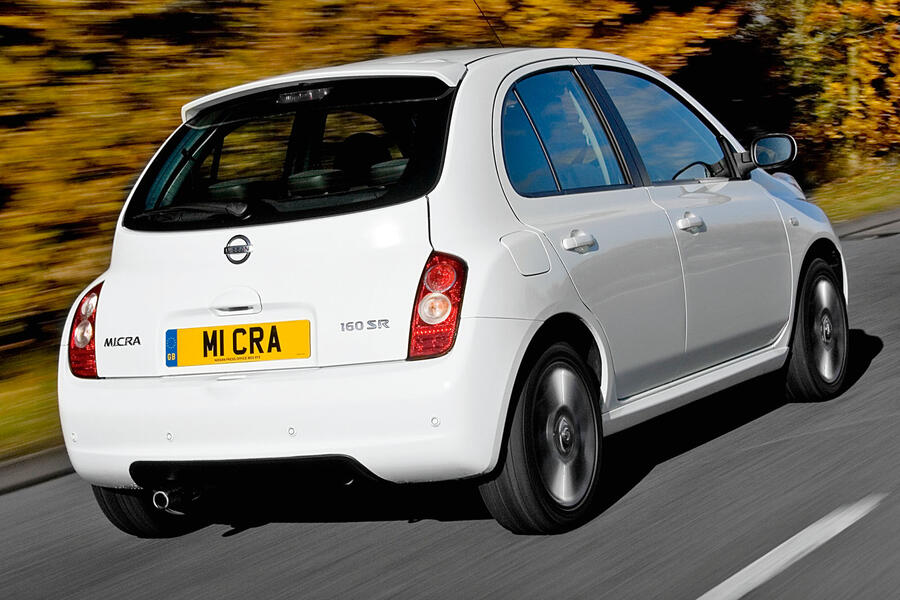 More impressive than how quick it could go was how the 160SR went around corners. It was developed by the boffins at Nissan's Technical Centre in Cranfield – the same people who tweaked the 350Z to European tastes – before being fine-tuned at the Nürburgring.
The engineers first lowered the standard K12 Micra (K12 was Nissan's codename for the third generation of 2002 to 2010), then increased roll stiffness by 27% and spring rates by 20% at the front and 10% at the rear.
They also boosted rear twist-beam stiffness by a significant 55% and increased the front anti-roll bar diameter. Then they added traction control and some extra heft to the steering and plonked the whole lot on a set of 16in alloy wheels.
Those were the technical mods, but they also added a rear spoiler, rear parking sensors, front foglights and front sports seats.