As a former Mitsubishi salesman familiar with the high-tech Sapporo saloon of the late 1980s, with its clever adaptive suspension, and its sportier contemporary, the turbocharged Starion coupé, I was less surprised than most when, in 1992, the company sprang the high- tech 3000GT on UK car buyers.
With its four-wheel steering, four- wheel drive, electronically controlled damping and, under that sculpted bonnet, a twin-turbocharged 24-valve 3.0-litre V6, it should have had sales folk clamouring for fresh supplies. Except things didn't work out that way.
Click here to buy your next used car from Autocar
A high price, lukewarm reviews and dealers' inability to sell anything but Shoguns meant too many GTs kept showrooms company. It's why you'll find so few used ones for sale today. Not so its Japanese- market equivalent, the GTO. There's a reasonable number of right-hand- drive, privately imported GTOs, priced from £2000 to £12,000.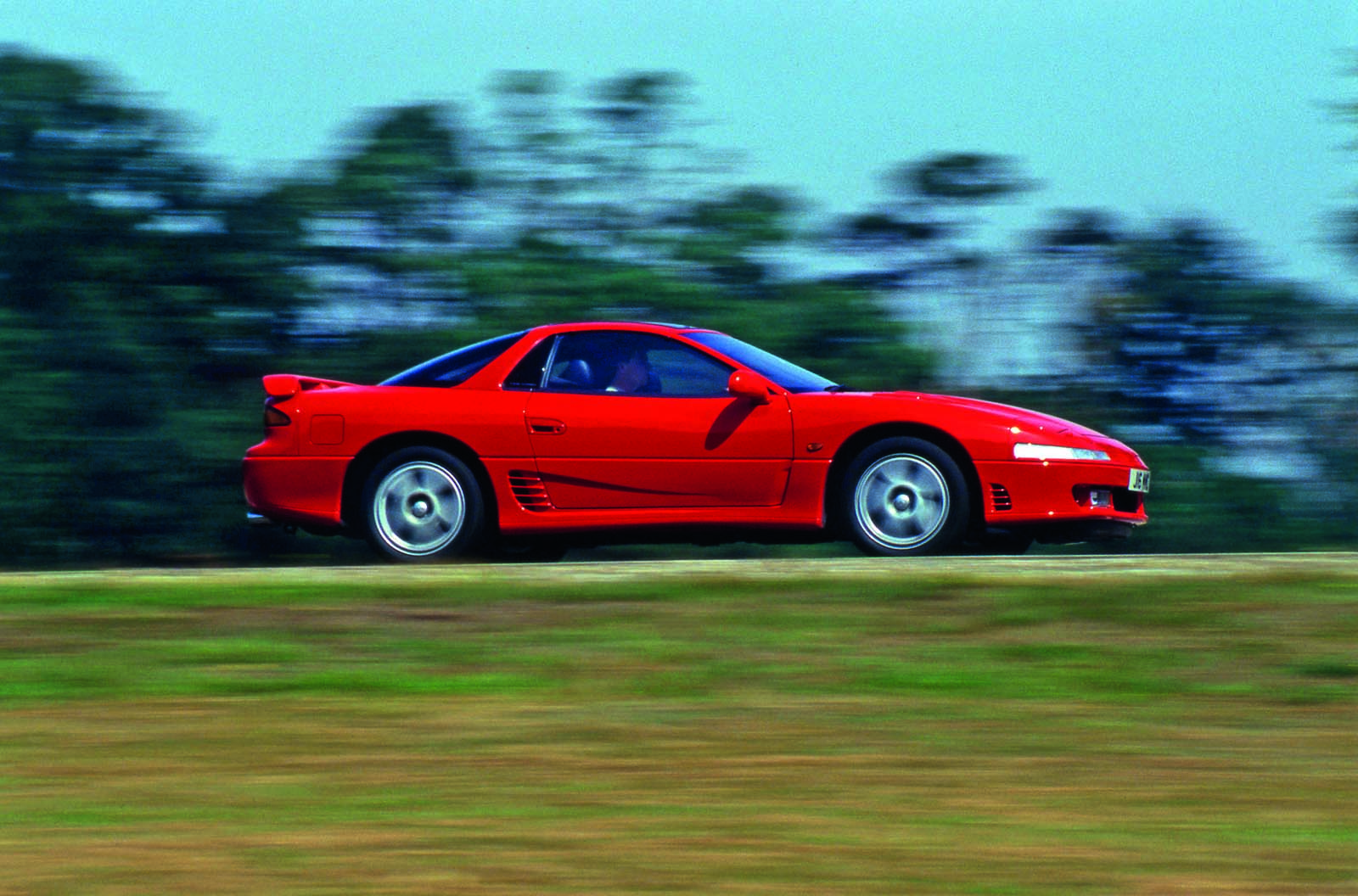 The UK-spec 3000GT may have been expensive but it wanted for little. Whereas the Japanese GTO could be bought in naturally aspirated or turbocharged forms, with a five-speed manual or four- speed automatic gearbox and cloth or leather trim, the GT just ticked the boxes that mattered.
So as standard, it had that twin- turbo V6 producing 282bhp and a solid 300lb ft torque, sufficient to hurl the lardy 1740kg GT from zero to 62mph in 5.5sec. The gearbox was a five-speed manual and all fouroccupants enjoyed leather trim. Pop-up headlights and active front and rear spoilers completed the package.
The GT was facelifted in 1995. The pop-up lights gave way to projector- style units and the gearbox gained an extra cog. This Mk2 version endured until the model was dropped in 1999.
The GT is rare but scratch around and you might find one like the 1997-reg example offered, as this is written, on eBay. It has done 169,000 miles but has had a small fortune in refurbishment expenses lavished on it. Could be worth a bid.