Got around £3000 to spend and looking for a comfortable, practical, almost go-anywhere four-wheel-drive family car that, if bought wisely, might even go up in value?
Allow us to present to you the original Land Rover Freelander of 1997 to 2006.
True, the Mk1 Freelander doesn't have a great reputation for reliability, but with only a few still left, there's a higher proportion of gold among the garbage.
In any case, it's still a handsome and interesting SUV with a string of Land Rover firsts to its name: the first to be of unibody construction, to have independent suspension all-round and to have a transverse engine.
Plus it was the first vehicle to have a computerised hill descent control (HDC) system, at least on higher-spec models to begin with, until it later became standard.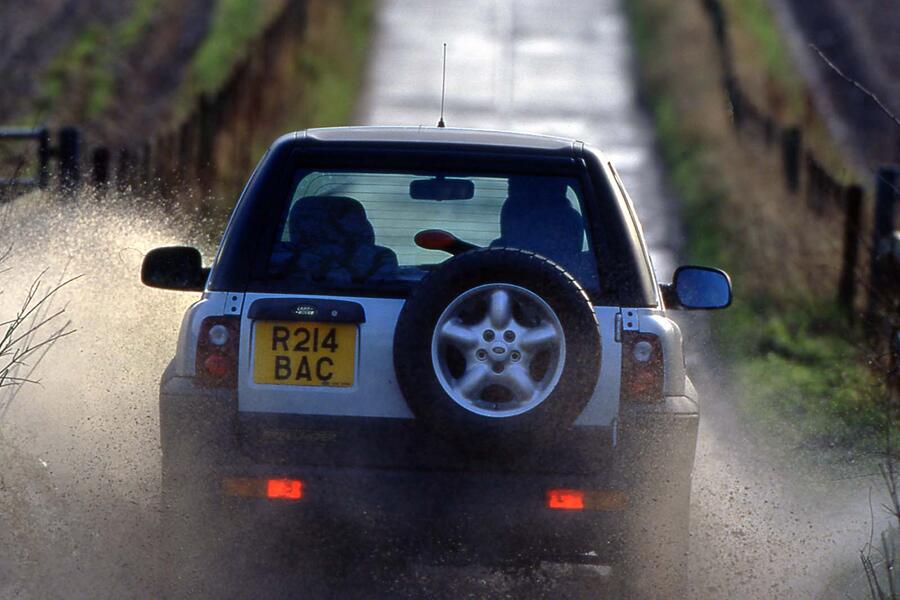 It was also Gerry McGovern's first Land Rover design project. The public loved it, and its success financed a raft of new models. It came in no fewer than four body styles: three-door softback (the hood is a pain to operate), three-door hardback/commercial and five-door (the best-seller).
At launch, there were two Rover engines to choose from: the familiar 118bhp 1.8-litre K-series petrol and the L-series diesel producing 98bhp and a useful 155lb ft of torque at 2000rpm.
Useful but apparently not useful enough, because in 2000 it was replaced by BMW's more efficient 2.0-litre TD4, producing 114bhp and 195lb ft at 1750rpm.
Secreted among these sensible four-cylinder engines was an outrageous 2.5-litre V6. Introduced in 2001 primarily for the American market but also offered in the UK, it made 175bhp and 177lb ft. It was attached to a five-speed automatic gearbox and could take the 1625kg Freelander from 0-62mph in 10sec. It's fun, rare and heroically thirsty. The TD4 is easily the most plentiful and the one to go for, as the 1.8 can't really be trusted.