For the classy customer who wanted unbeatable style, outstanding performance and a generous helping of that famous American V8 grunt, the Jensen Interceptor was a very welcome addition to a vast array of grand tourers when it arrived in 1966.
There was also a slightly longer and pricier version, the FF, which had the double distinction of being the first production car equipped with four-wheel drive (instead of the standard rear-wheel drive) and an anti-lock braking system.
With a 6.3-litre big-block Chrysler engine giving it more than 250bhp and a top speed of nearly 140mph, Jensen's Interceptor must have seemed as fast and modern as the RAF's own interceptor, the BAC Lightning, when blasting past breathless little Morris 1100s and Ford Anglias on the motorway.
Throttle response was lazy and the three-speed automatic gearbox was never in a hurry, but none of that really mattered, because you could nevertheless always rely on its strong punch for a quick getaway or an effortless overtake.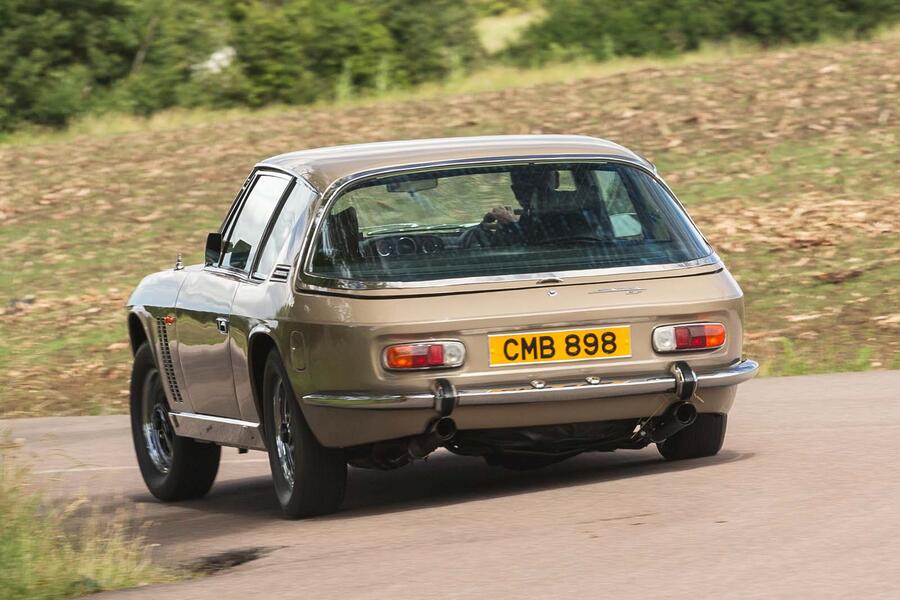 Surprisingly for such a large and heavy car, the Interceptor was equally as competent around corners as it was in straight lines, especially so in 4WD FF form.
This dynamism was mostly thanks to the Interceptor's extra-rigid all-steel body and, from 1968, its power steering. Its pliant suspension and plush leather seats made long journeys a dream – provided that your wallet filled up as quickly as the fuel tank emptied.
Indeed, the Interceptor's body came from Carrozzeria Touring, and its interior wouldn't have felt out of place in the famous Italian design house's usual Aston Martin or Alfa Romeo creations, either.