If those 19in 10-spoke alloy wheels and the discreet badge combining a red 'R' with a green 'XJ' don't quicken your pulse, then perhaps the prices of early XJRs will.
How about £4795 for a car that when new, 15 years ago, cost around £60,000?
Click here to buy your next used car from Autocar
Of course, that's the way of big, thirsty expresses such as the XJR; a comfy four-door saloon powered by a 390bhp 4.2-litre supercharged V8 that's good for 0-62mph in 5.0sec and a top speed limited to 155mph.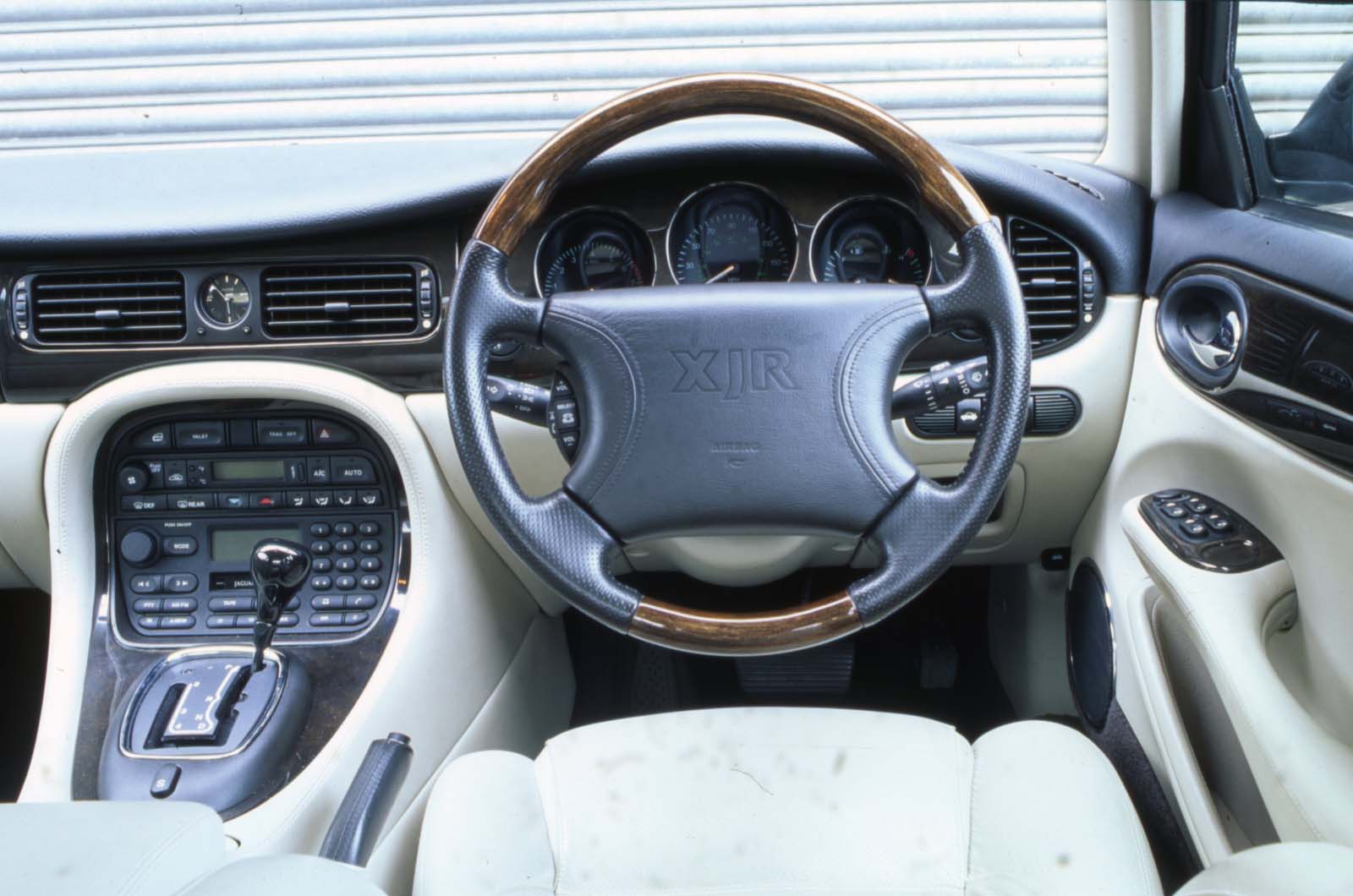 It's so discreetly powerful that one specialist we spoke to suggested our 'Worth knowing' advice might be that you could very easily lose your licence driving one.
This XJR was launched in 2003 – there were other XJRs before then – with the aim of raising the image of the X350-series XJ, especially among younger buyers alienated by the new range's conservative styling.
Jaguar really had missed a trick. The X350 was one of the most advanced production cars in the world. In place of the traditional steel monocoque favoured by competitors, it had one fashioned from extruded aluminium. It was an astonishing 40% lighter and 60% stiffer than its predecessor.
However, none of this was communicated by the X350's traditional fluted bonnet, elegant lines and shallow glasshouse. The model's target audience took one look and went shopping for a BMW 7 Series or Mercedes-Benz S-Class instead.