If you promised yourself a £60,000 F-Type when the model was launched back in 2013 but couldn't stretch to it, then top marks for waiting.
Today, those first cars start from £32,000 for tidy V6 convertibles with around 45,000 miles and good histories.
Click here to buy your next used car from Autocar
That's a 330bhp supercharged V6, remember, capable of 0-62mph in a shade over 5sec.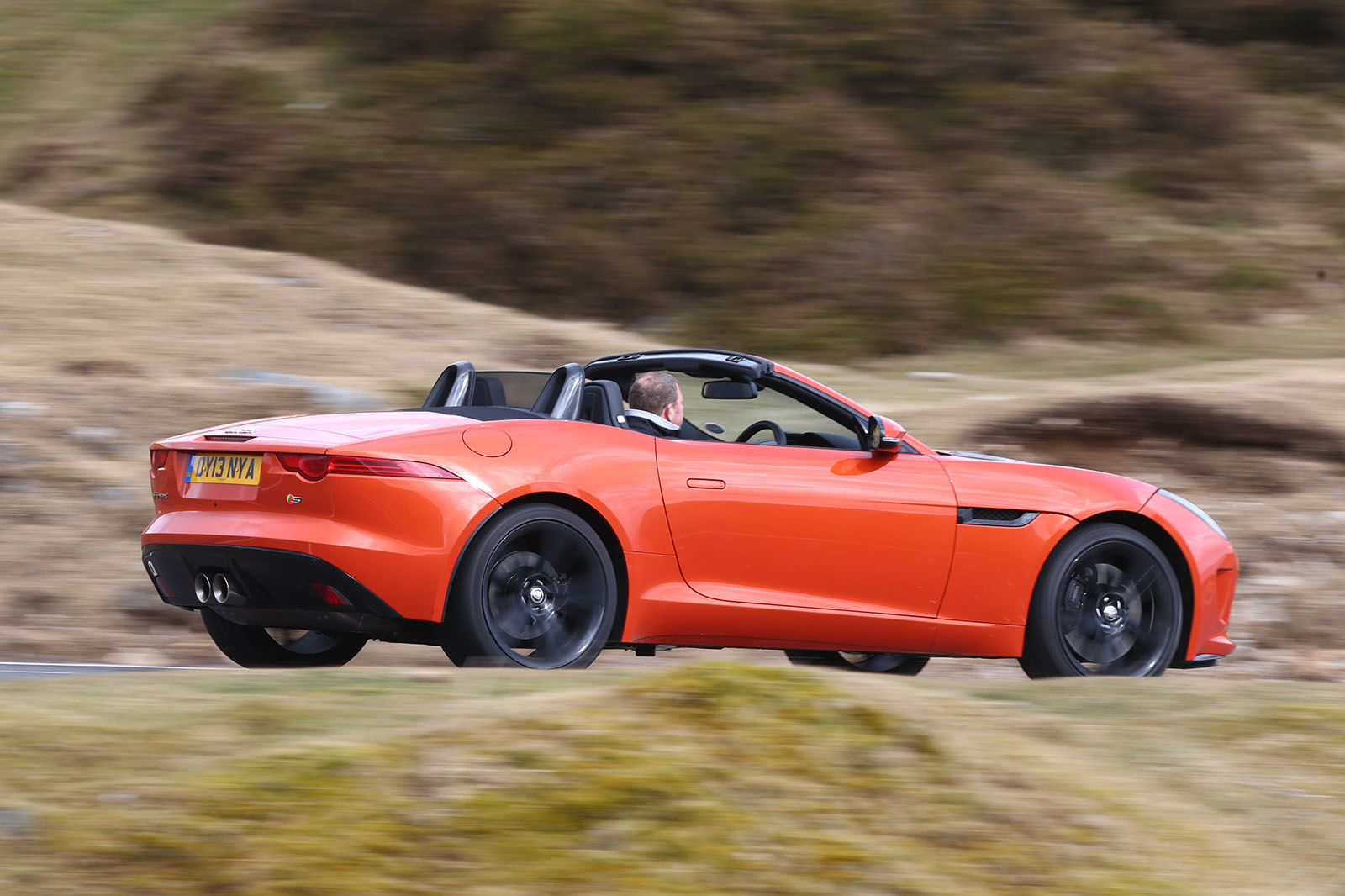 Look hard and you might find an example of the more powerful 370bhp S version, such as the 2014-reg coupé with 57,000 miles we saw, for £32,000 on the nose. No mention of its service history, though.
A standard F-Type is enticing enough (sports suspension, partial leather, steering wheel paddles), but with its hooligan sports exhaust, adaptive suspension and mechanical limited-slip diff, not to mention its extra power, the S version is worth its approximately £2000 premium.
Dig deeper and there's the 481bhp 5.0-litre V8 S convertible, with an electronic diff, from around £39,000 for the first 2013-registered cars. The sportier coupé version, launched in 2014, was known as the R and got a 535bhp V8. Prices start from around £46,000 for these.