Have you got shale oil welling up through your lawn? You might need it if you're considering a BMW 6 Series (E63/64 generation) of 2003 to 2011. It loves the stuff, necking it when you least expect it and blowing it out through the exhaust, past rocker cover gaskets, through breather hoses, down cylinder bores…
Best to get that little problem on the table from the start. We wouldn't want you thinking this was just another dewy-eyed tribute to a snazzy BMW GT powered by a choice of thumping V8s (a 4.4 and later a 4.8), a sweet straight six 3.0-litre and a sensible-as-brown-shoes 3.0-litre diesel with twin turbos.
Click here to buy your next used car from Autocar
Who can forget its predecessor, the CSi of the 1980s? A car like that plays with your mind and wants you to see echoes of it in the one that follows. There were gasps of astonishment when the E63 did eventually turn up, 14 long years later. Folk couldn't get enough of it. There was only the 328bhp 645Ci Coupé to begin, with a choice of manual (almost non-existent), sequential (rare) or automatic (plentiful) gearboxes. A convertible body style followed later.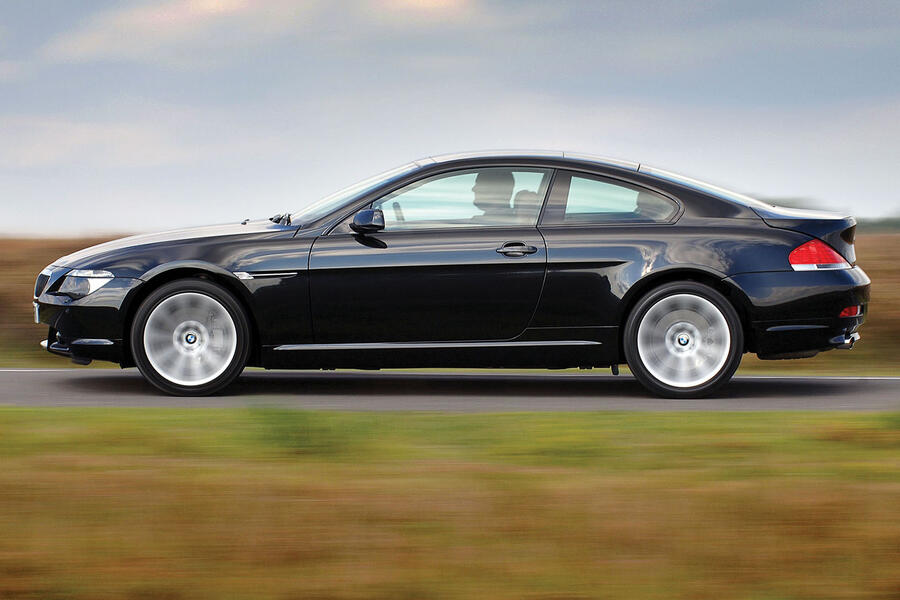 The 6 Series' four-seat cabin was even better made than the contemporary E60 5 Series'. It was not as roomy (no one older than five will thank you for sticking them in the back) but fit and finish were excellent, and remain so. The boot can take a couple of large suitcases.
The less juicy straight six 3.0-litre, producing 254bhp, arrived towards the end of 2004. A healthy 630Ci auto coupé will crack 0-62mph in 6.5sec compared with the V8's 5.4sec, but will slurp much less fuel – one gallon every 30 miles, 10 more miles than the V8. Sweeter-handling (it's 130kg lighter) and potentially less troublesome, it's the one to buy.