In 2002, the front-drive Ford Focus RS torque-steered onto the hot hatch scene. It had 212bhp. Fifteen years later, Honda boosted its front-drive Civic Type R to 316bhp and promised different results.
The promise was kept. It came as quite a revelation: all that grunt going through the front wheels and yet it didn't tear itself apart. It's a testament to the Type R's engineering magic – the same magic that causes people to rave about its pin-sharp handling, poise and composure.
Take the suspension. It's a great example of what we're talking about, because it's reasonably compliant yet also delivers the flat cornering and quick direction changes you expect from a performance car. The adaptive dampers can be altered via modes ranging from Comfort to track focused +R.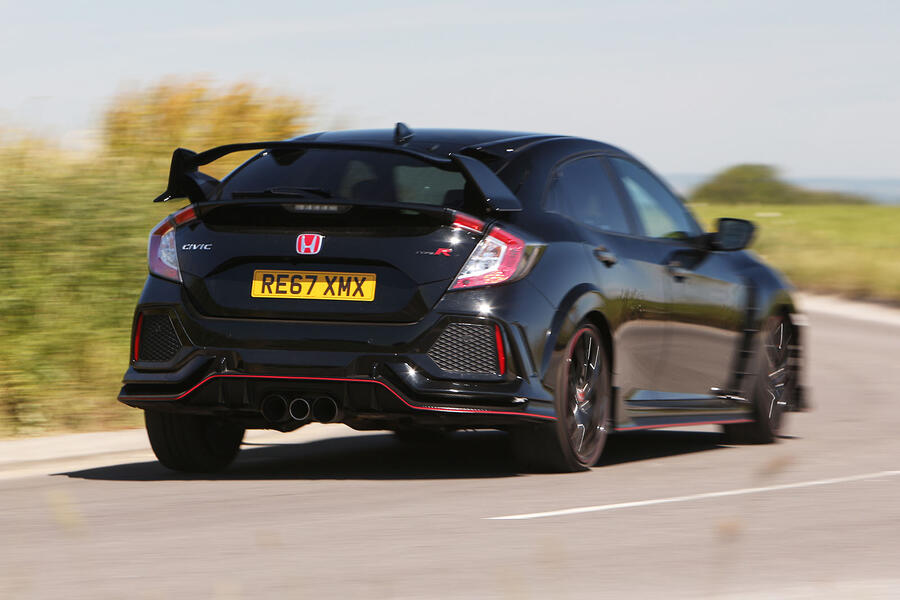 This is a true driver's car – one of the best in recent years. The steering is nicely weighted, communicative and direct, while the gearshift of its six-speed manual 'box is short, sharp and sweet. In terms of driving involvement, Autocar editor-at-large Matt Prior once described the Type R as "the closest a hot hatch comes to something like a GT Porsche" – and that's high praise indeed.
The 2.0-litre four-cylinder engine deserves praise as well. Honda's famed VTEC variable valve timing is present, although this iteration of it adjusts the degree of exhaust-valve lift to reduce turbo lag.
It's another example of intelligent engineering and helps make the engine quick to respond and eager to rev to its 7200rpm redline. You'll also see 0-60mph in 5.7sec.
The engine is far from your wallet's worst nightmare, either. Average fuel economy is rated at 36.7mpg and, with a light right foot, you can see close to 40mpg. Overall running costs are not intimidating and nor is this a fearsomely expensive car to buy in the first place.