Is there a more bewildering car than the Subaru Impreza WRX and WRX STI of 2000 to 2007?
Not only are there three versions (two facelifts and a larger-engined model known as, according to their headlight design, bug-eye, blob-eye and hawk-eye), but there are also saloon, estate and wide-track bodies, not to mention Prodrive Performance Pack (PPP) variants and countless custom-tuned examples whose claimed power outputs inevitably tumble in the face of a rolling road. Add official special editions and it's clear you need to know your Imprezas before you set foot on a seller's forecourt. 
Tempted? Visit PistonHeads for used Subaru Impreza WRX models for sale 
The first generation of 1992 to 2000 established the Impreza Turbo as a performance car to be reckoned with and spawned an equally bewildering array of special editions, culminating in the legendary 22B of 1999 and Prodrive P1 of 2000. 
From a technical standpoint, its successor, under the spotlight here, didn't disappoint. There was the familiar boxy saloon body, now sitting on a longer and stiffer platform, clothing a 215bhp 2.0-litre turbocharged boxer engine, powering all four wheels via an open differential at the front and a limited- slip item at the back, with a viscous coupling in the centre.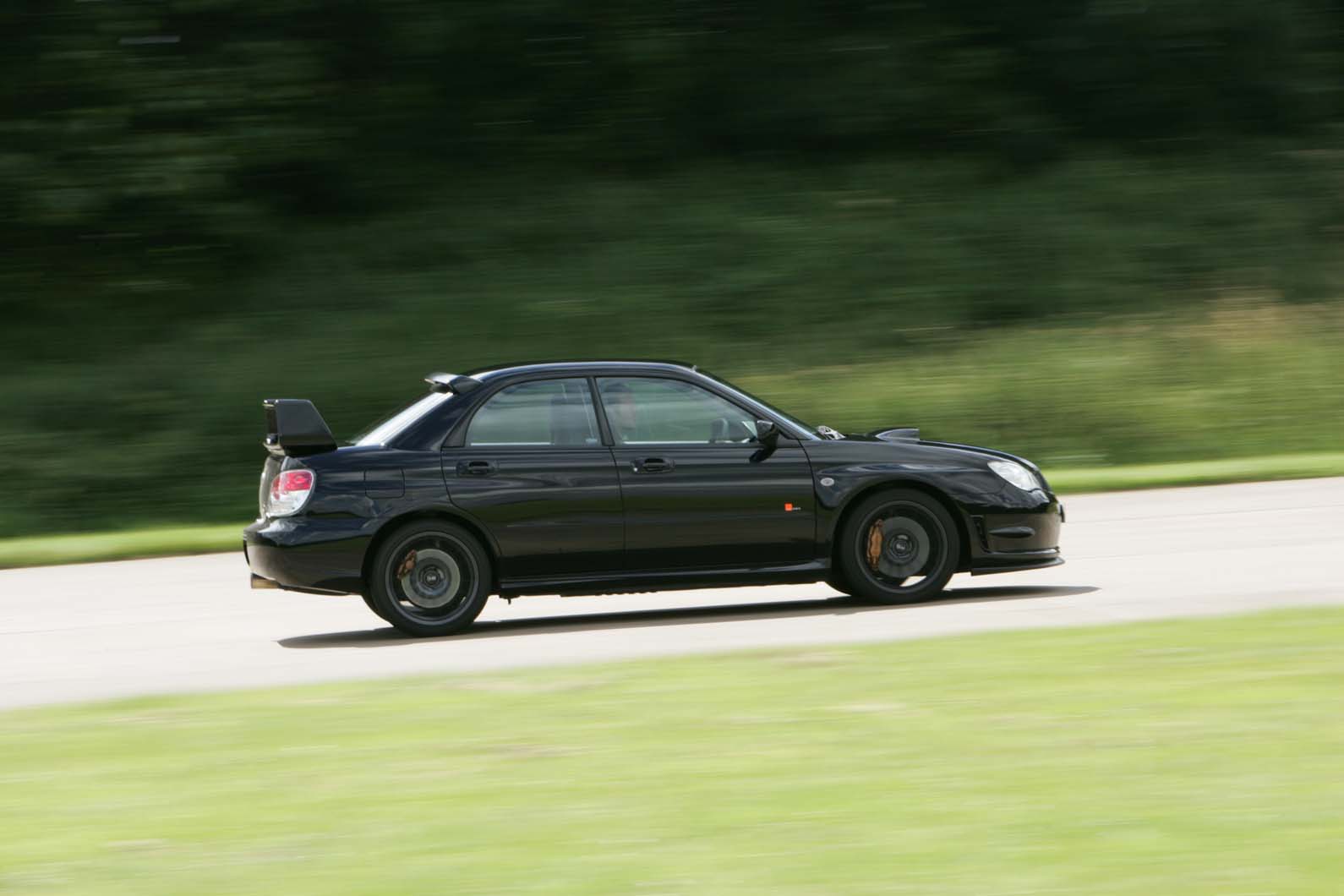 However, perhaps overwhelmed by instructions not to drop the ball, the designers did just that when they gave the new car a pair of ugly headlights. Immediately, it became known by enthusiasts as the bug-eye. A couple of years later, they gave the Impreza a fresh set of peepers, only to have the car renamed the blob-eye. At least engine power rose to 222bhp. More important, the WRX STI was rolled out. It produced 261bhp and had a strengthened six-speed gearbox in place of the WRX's five-speeder. Experts reckon this engine is the best. The STI also got quicker steering and a limited-slip front diff. 
In 2005, Subaru hoped to turn the page on bug-eye and blob-eye with a third, heavily revised version that became known, more flatteringly, as the hawk-eye. Out went the venerable 2.0-litre turbo boxer to be replaced by a much modified but, some insist, more fragile, 2.5-litre unit. WRXs produced 226bhp and STIs 276bhp.