If you can afford the depreciation on a new, mid-spec supermini costing around £16,500, you can afford to run a used, 65,000- mile 2007-reg BMW M5 at the same price.
See BMW M5 for sale on PistonHeads
Granted, when they come, the M5's bills will knock you flat on your back but you'll soon be on your feet, propelled by the desire to re-experience that Formula 1-inspired 5.0-litre V10, whose 389bhp – rising to 493bhp when you press the M (or Power) button – is directed to the rear wheels through a quick-changing, seven-speed, sequential manual gearbox (SMG).
2018 BMW M5 revealed with four-wheel-drive
Granted, this best-selling M5, codenamed E60 – there was an E61 Touring version, too – hasn't the charisma of its V8 predecessor, the E39, and prices still have a way to fall. There are some nasties to watch out for, in particular its fondness for clutches, its appetite for fuel brought into focus by a 70-litre fuel tank that means you'll be stopping every 200 miles to open your wallet, and its general high-cost ways (mechanics call this the 'M tax').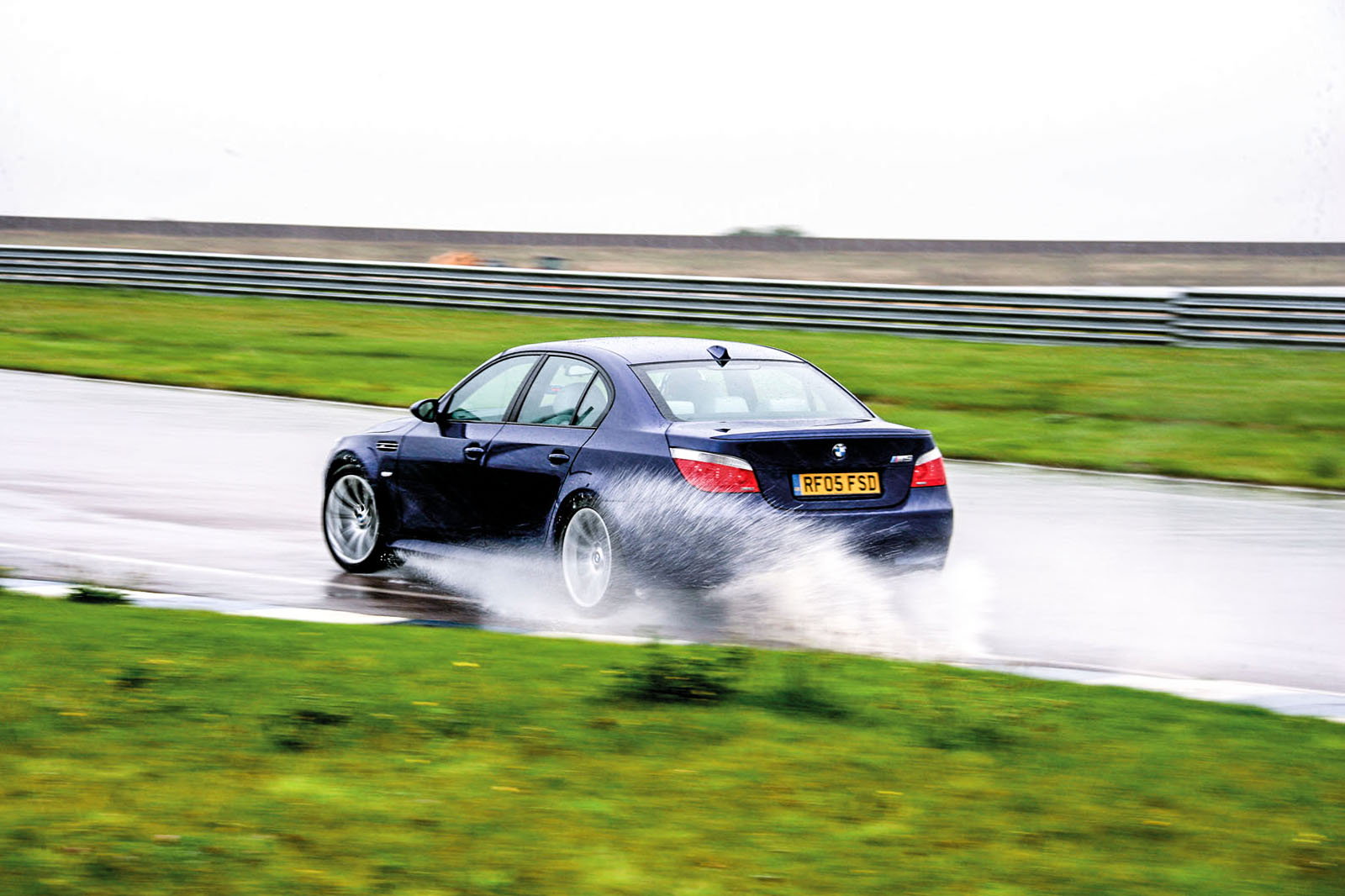 But this M5 is still a spectacular way to travel and sooner or later prices will find their level, the best cars will firm up and those who know will talk of it as a 'future classic'.
It was launched in 2005, costing £61,750 in standard form. Standard? It had 19in alloy wheels, sports suspension, gearchange paddles, a head-up display, a sat-nav, leather trim, quad pipes… we'll stop there. More important, it had gadgets: that Power button, launch control and 11 shift modes for the SMG 'box (the fastest is seriously hard on the already overworked clutch).
The M5 was facelifted in 2007, a move that coincided with the arrival of the E61 Touring version that already incorporated the new mods. Changes included adaptive cornering lights, larger headrests and visual tweaks (daytime running lights, and LED indicators and tail-lights). Crucially, the SMG transmission gained upgraded pumps and hardware, too. Facelifted cars were released in batches over 12 months, so it's not unusual to encounter a late-2007 M5 that is actually a pre-facelift model.