Much has been written about the Mercedes-Benz 300 SL, invariably describing it as one of the best-looking cars of all time and/or one of the best sports cars of its era. At the least, it was certainly the fastest.
Even if you aren't taken in by the automotive deification of the 'Gullwing' of 1954, it's nearly impossible – upon looking at the car and reading reports about it – to refute either assertation.
The 300 SL was created at the suggestion of one Maximilian Hoffman, an importer of European luxury cars into the US in the postwar years, to whom we also have to thank for the creation of the Porsche 356 Speedster and Alfa Romeo Giulietta Spider.
The grand tourer, carrying the internal designation W198, was essentially a road-going version of the W196 300 SL of 1952. This oddly bloated little creation, of which just 10 were built, was the first racing exploit that Mercedes-Benz had engaged in this side of the war.
Expectations were high, given the Silver Arrows' domination of grand prix racing throughout the 1930s. And the W196 lived up to them in fantastic style, taking a string of wins in its debut season that included Le Mans 24 Hours, the Nürburgring Eifelrennen and Mexico's terrifying Carrera Panamericana (victors Karl Kling and Hans Klenk are pictured below).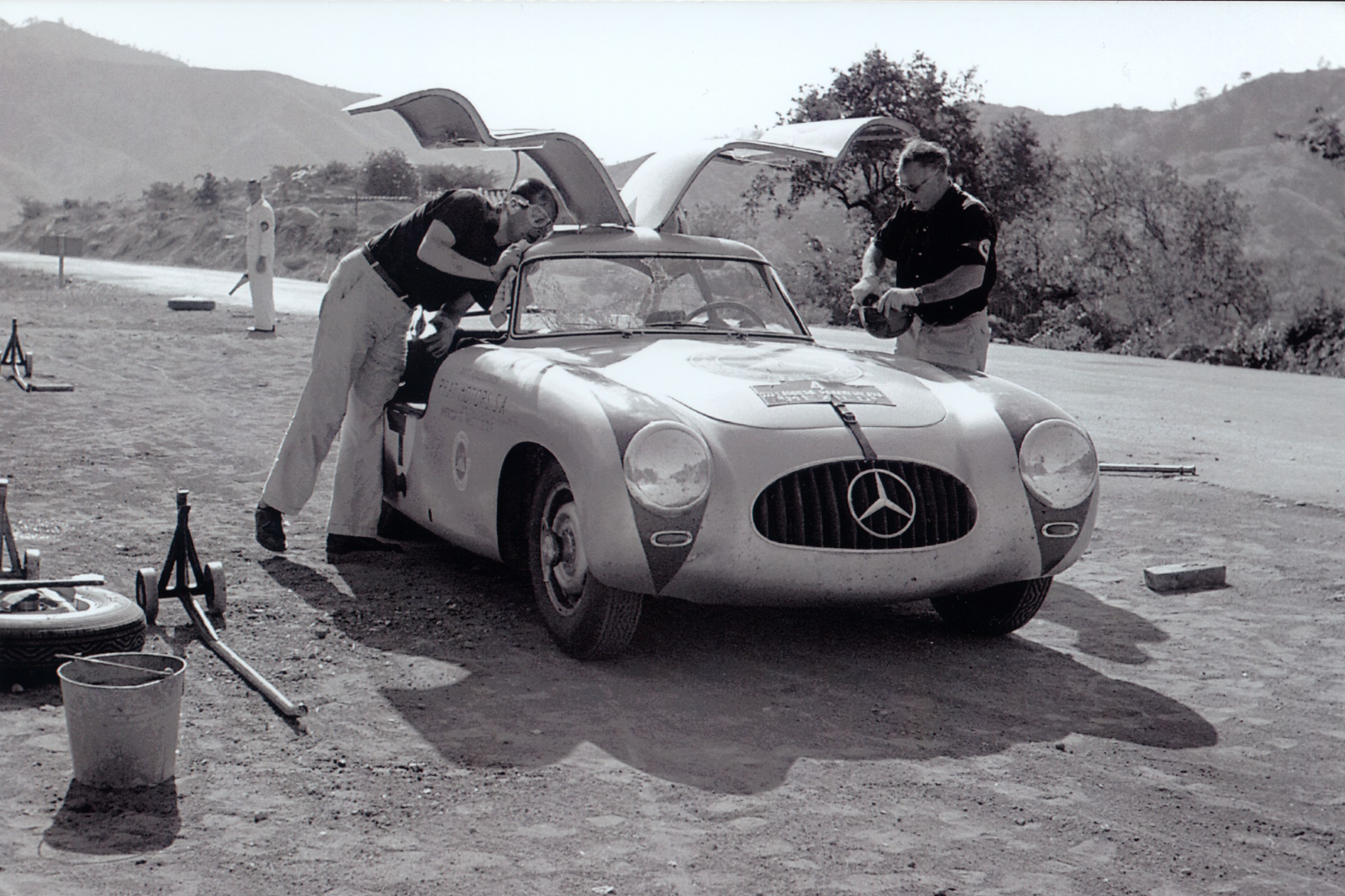 The W198 used the W196's lightweight welded aluminium spaceframe chassis – the implementation of which forced the use of innovative gullwing doors – that supported the engine, transmission and axles, and clad it in a stunning, streamlined steel body. This gave the car a kerb weight of just 1251kg.
The engine was a 3.0-litre petrol straight-six borrowed from the four-door 300 introduced in 1951. This engine was tuned, however, with a new head that allowed for larger intake and exhaust valves, and mechanical direct fuel injection in place of carburettors.