Taking a near-two- tonne pick-up truck racing is like asking a lumberjack to ballet dance, don't you think?
Like lumberjacks, pick-up trucks are big and strong and excellent with logs, but all that muscle means they tend not to be particularly agile. Odd then, that this juxtaposition (the pick- up racing, not woodsmen in tutus) seems to work so well Down Under, where championships like the V8 Ute Racing Series are very much part of the motorsport mainstream.
In Britain, pick-up racing is a niche, but now that sales of roadgoing pick-ups are increasing – as a nation, we've bought 30% more of them this year than in 2016 – is it time we sent more to do battle on track?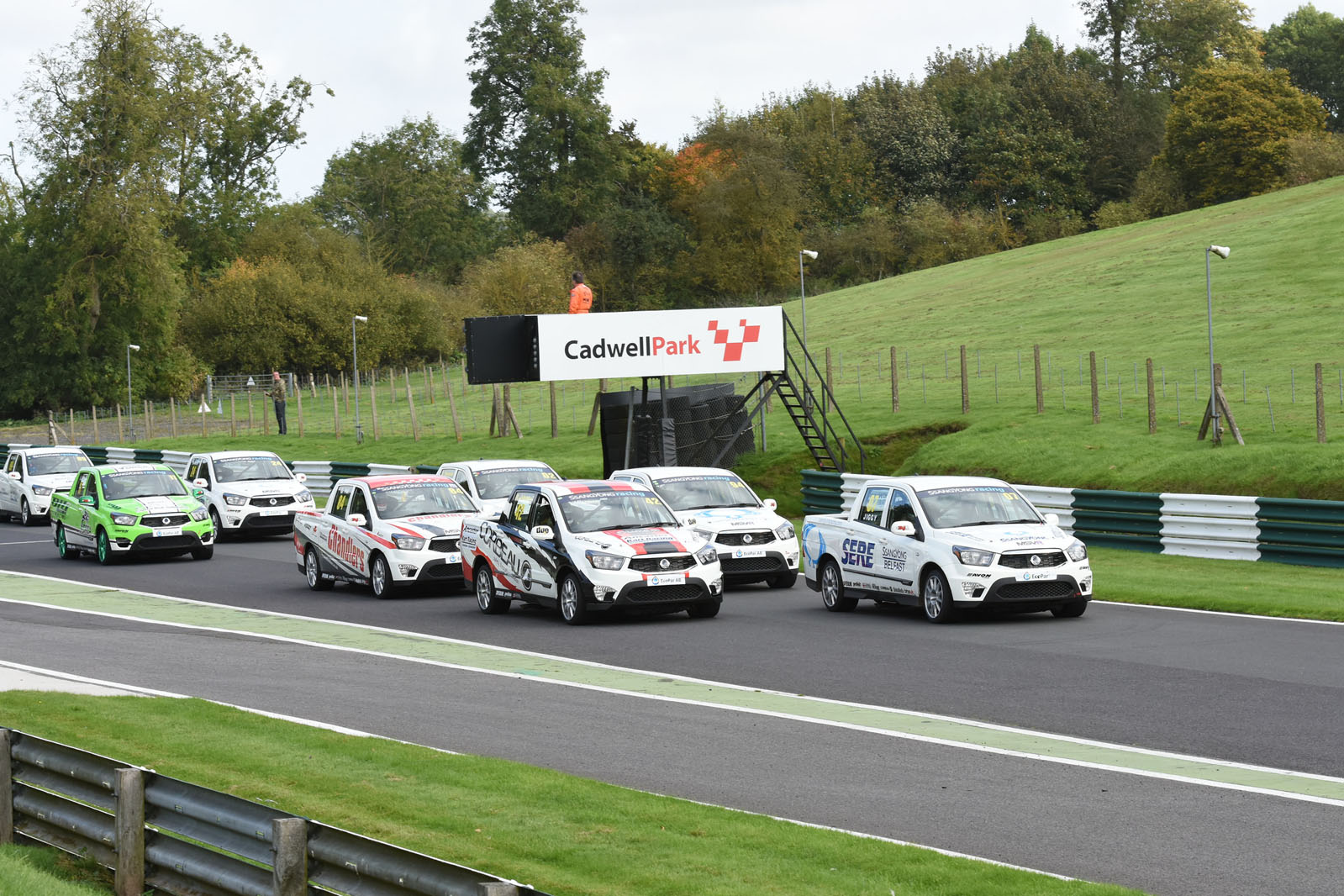 Ssangyong, the Korean brand that's yet to make a real mark here but is aiming to double its UK sales to 10,000 per annum, thinks it is, so since the start of this year has offered its Musso, a low-cost rival to the Nissan Navara, in race-prepared form for £17,000. The Ssangyong Musso Pick-Up Racing Challenge has been launched alongside it.
The one-make series is pitched as everything from an alternative tin-top series for amateur racers to a first step for youngsters with dreams of a professional motorsport career. As such, the racing Musso is quite different to its road-going counterpart, which has a one-tonne payload and a 3.5-tonne towing capacity. The track version has bespoke racing suspension and has been on a strict diet, losing practically all interior trim from the dashboard back to shave close to 400kg from the kerb weight. A Safety Devices rollcage has been fitted, and the racing Musso still tips the scales at a stout 1700kg.