How on earth do you hit a Smart? Apparently, quite easily.
Yes, ours is now sporting a long, rather ugly scrape on the nearside of the rear bumper, complete with the light-coloured paint of its attacker. Luckily, there's only the tiniest of marks on the exposed silver Tridion safety cell next to it, so hopefully that can remedied with a rubdown and some touch-up paint.
Larger cars blamed for increase in car park accidents
With the Smart being a city car, I suppose it's inevitable it'll get dinged, especially in public car parks such as where this offence took place. I guess the car's minuscule size actually counts against it, because some drivers simply don't see it in time.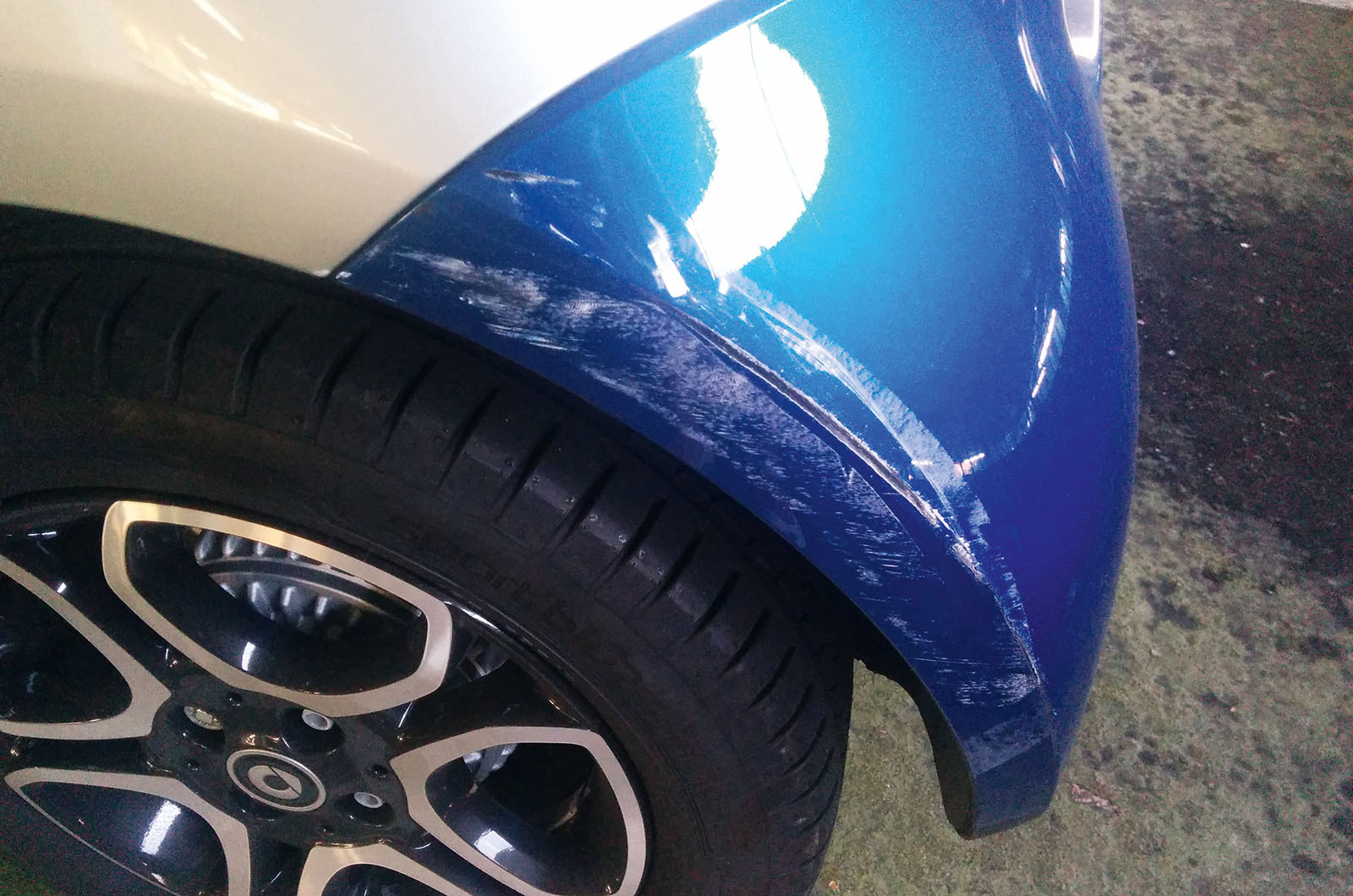 Still, the sheer selfishness of the driver in question has made me investigate to see if CCTV footage of the incident is available, if only to make said driver stop to think of the consequences of his/her actions. Looking at the damage, I believe the driver must have known there was contact with my car.