How on earth do you hit a Smart? Apparently, quite easily.
Yes, ours is now sporting a long, rather ugly scrape on the nearside of the rear bumper, complete with the light-coloured paint of its attacker. Luckily, there's only the tiniest of marks on the exposed silver Tridion safety cell next to it, so hopefully that can remedied with a rubdown and some touch-up paint.
Larger cars blamed for increase in car park accidents
With the Smart being a city car, I suppose it's inevitable it'll get dinged, especially in public car parks such as where this offence took place. I guess the car's minuscule size actually counts against it, because some drivers simply don't see it in time.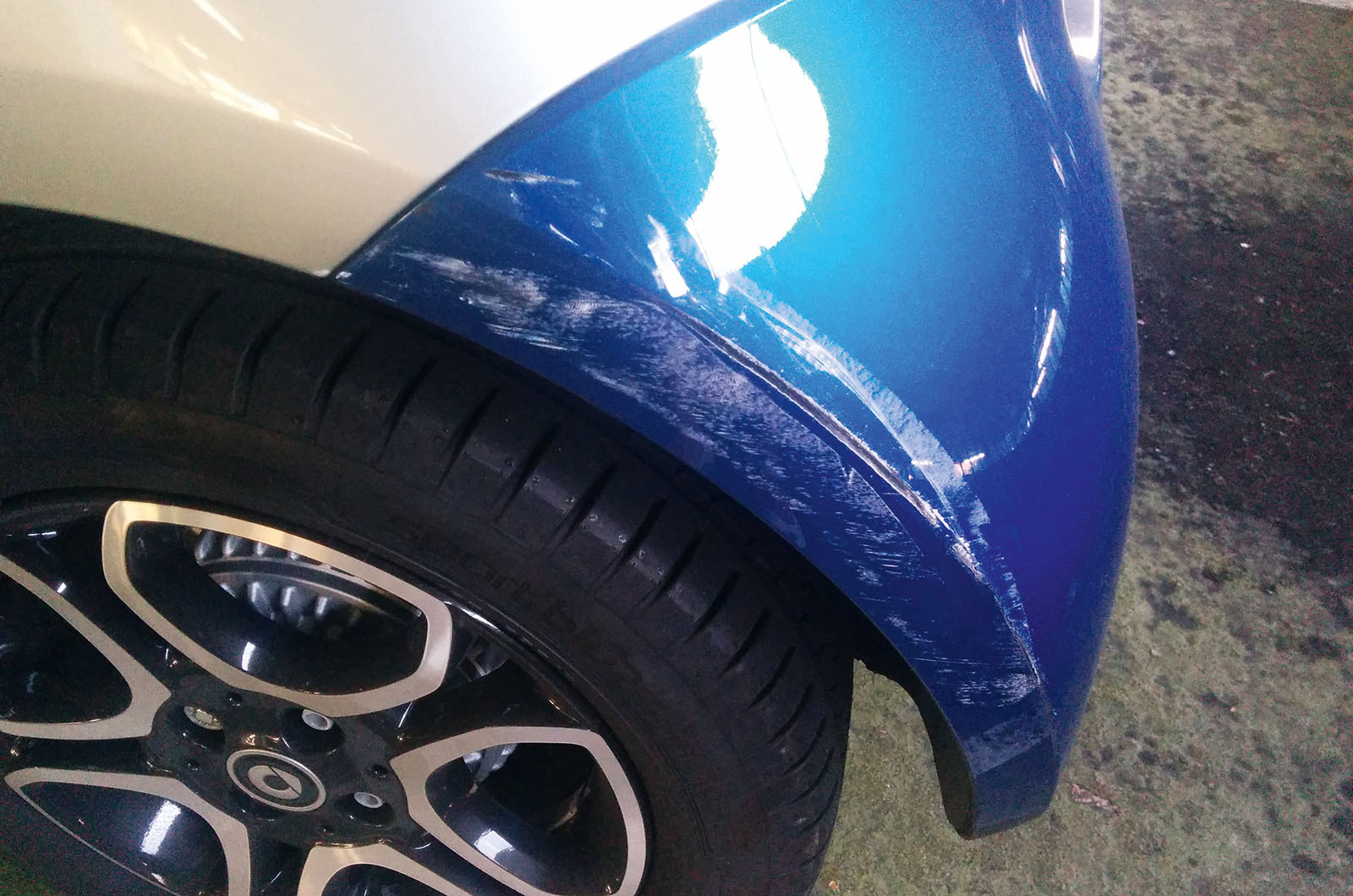 Still, the sheer selfishness of the driver in question has made me investigate to see if CCTV footage of the incident is available, if only to make said driver stop to think of the consequences of his/her actions. Looking at the damage, I believe the driver must have known there was contact with my car.
That drama aside, I've been enjoying life with the Smart. The best way to drive it in town is to stick it in Sport mode, then push the gearlever to the right when in Drive to engage the auto 'box's manual shifting. It's respectably nippy and the auto's responses are much snappier.
The Fortwo is also surprisingly practical by city car standards. The 260-litre boot is supplemented by a 100-litre compartment that's hidden in the lower part of the split tailgate and is useful for smaller items I don't want rolling around the boot. No load lip and a flat floor are convenient, too.
Some people aren't fans of a split tailgate, but I like the one on the Fortwo. Even when there's a car parked very close behind, I can still easily access the boot. And the lower section can take up to a claimed 100kg when it's folded down, so it's really handy for perching awkward items on, such as heavy shopping or my saxophone case, when loading and unloading. 
SMART FORTWO PRIME COUPE
Price £12,415 Price as tested £14,750 Economy 37.5mpg Faults None Expenses None Last seen 14.9.16