The suspension creak mentioned in a previous report was proving too persistent to ignore any longer, so I rang up our nearest dealer, Guy Salmon Land Rover Thames Ditton, to book the Discovery Sport in for a check-up.
Even that simple task didn't go all that smoothly, with unanswered phones in the service department and failures to call me back, but eventually we arranged for the car to be collected from my house, leaving me with a Jaguar XE courtesy car. In addition to the creaky suspension, I asked Guy Salmon to investigate a clonk from the rear that seemed to be linked to body movements in corners and over bumps.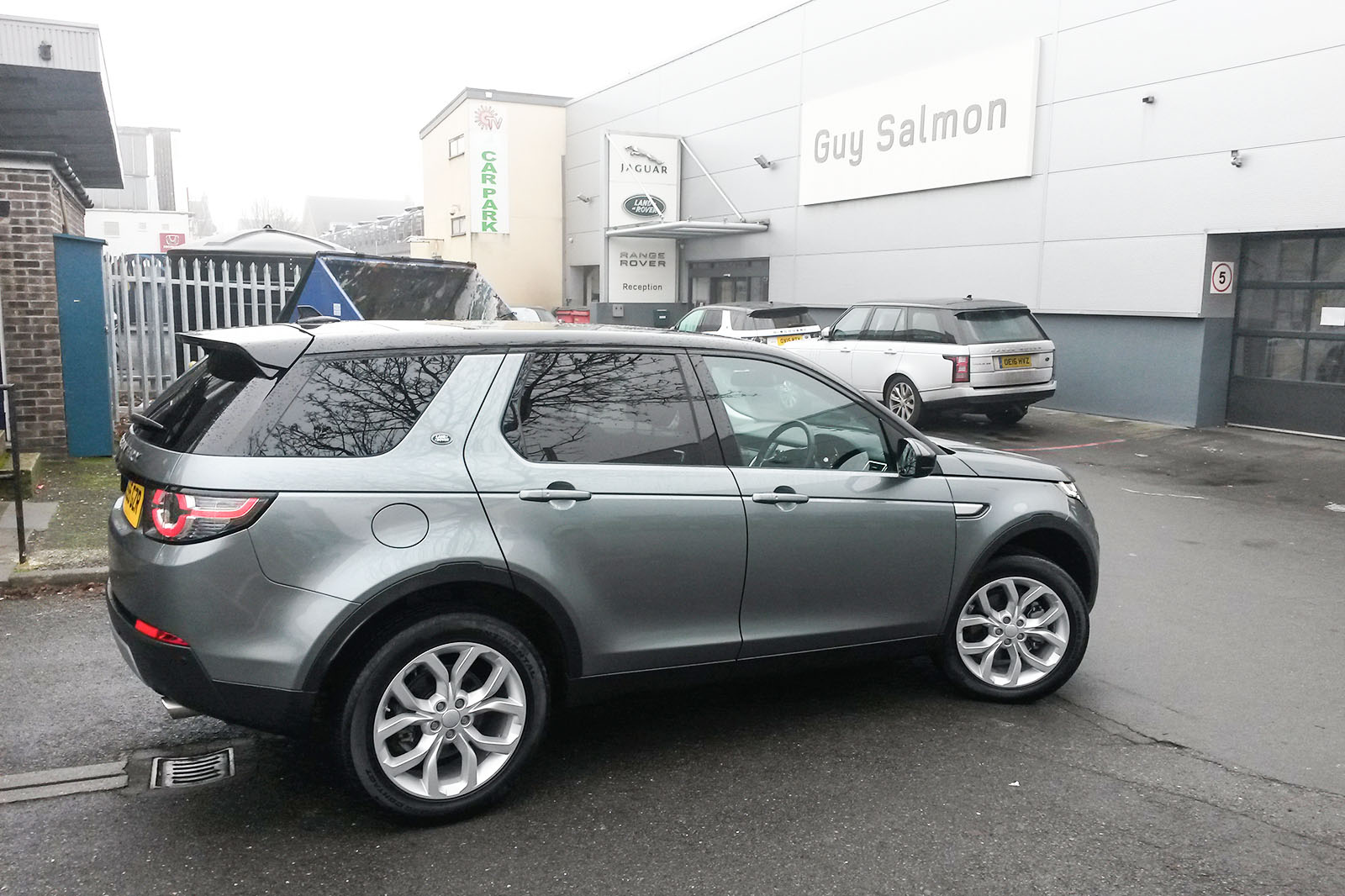 The car was returned just 24 hours later, but it didn't take long to realise that the creak hadn't been fixed. The dealer report – which I had to collect in person, despite asking for it to be emailed to me – said they checked the suspension components on a ramp, but there was no suggestion that they'd done anything to remedy the creak. They appeared to spend more time fixing the clonk from the rear, by adjusting the tailgate catch and resecuring an internal wiring harness in the tailgate. Those efforts, at least, were successful.
In hindsight, I should have taken the car to the dealer myself and gone for a test drive with a technician to demonstrate the creak first hand. I thought it would have been obvious – one speed bump should have done the trick – but I'm assuming they didn't hear anything during their road test. It's one downside to having a dealer collect your car, I guess.
The dealer's performance this time may not have been faultless, but I did feel some sympathy for the service department, which is no doubt rushed off its feet, given how many Land Rovers are sold these days. And the car itself is so good to live with that I'm having trouble getting too worked up about the experience.