Car shampoo is a simple thing, but there is a bewildering array of options ranging from pricey, premium brand products through to budget, bulk-buy options. We got the bucket and sponge out to find out which car shampoo is best; or, to be precise, we got two buckets out as we used the 'two bucket' method - keeping one bucket with clean, soapy water, and another separate for rinsing out the dirty washing mitt or sponge. The cars we tested our products on were cool to the touch when we washed it, and then we dried them off with a clean microfibre so that we could properly assess the finish across all of the car's finishes.
Top 10: car shampoos
1. McLaren Ceramic Shampoo - BEST BUY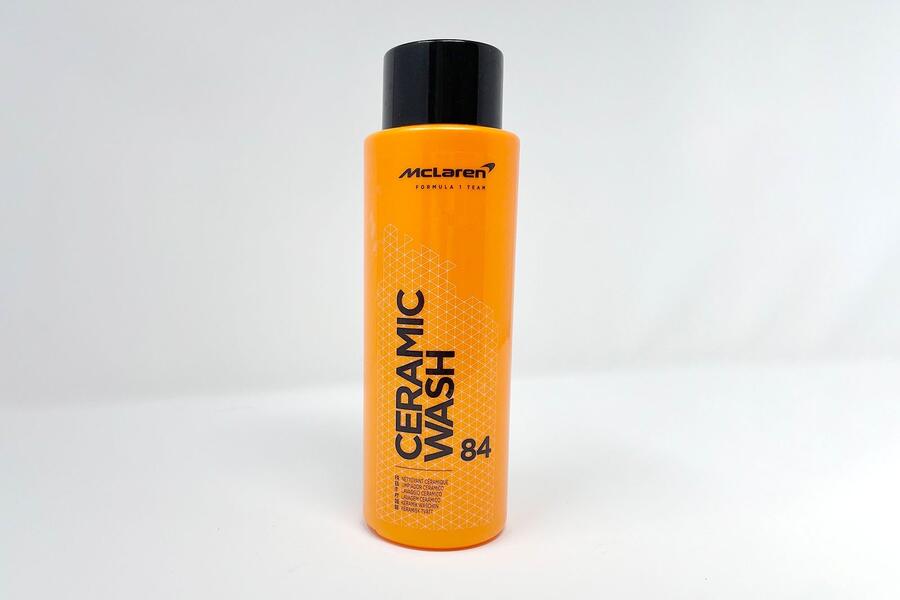 Price: £7.24 (for 500ml)
Buy from: www.amazon.co.uk
Min price per litre: £14.48
As you'd expect of a supercar-branded product, the McLaren ceramic shampoo is reassuringly pricey. It does, however, deliver the performance that you hope for given the name on the bottle. It smells great, for a start, and more importantly the cleaning power is good enough to make light work of most dirt, and even dried-o bird muck and bug guts needs minimal elbow grease. More than that, it left the best finish here, with the ceramic coating really leaving a great shine and impressively water-repellent finish. The paintwork felt really smooth to the touch, and we barely needed to dry the car, it was so effective. It really is good enough to justify the price.
Autocar says 5 stars
---
2. Autoglym Ultra High Def car shampoo - RECOMMENDED