Volkswagen Group CEO Oliver Blume has reiterated the group's commitment to launching its all-encompassing SSP (Scalable Systems Platform) electric architecture in 2026, despite executives flagging delays to 2028/29 in recent months.
The architecture will span from city cars to sports cars making more than 1700bhp, Blume told investors at the VW Group's capital markets day held on Thursday. VW had initially planned for SSP to handle around 1100bhp.
"The SSP architecture will balance the need for scale and standardisation with differentiation and speed," Blume said.
The architecture was first announced in 2021 with a 2026 planned launch date, starting with Audi's Artemis project. However, delays – especially on the crucial software 2.0 – dragged on development times and the project was pushed back to 2028/29, executives such as VW brand CEO Thomas Schäfer had previously said.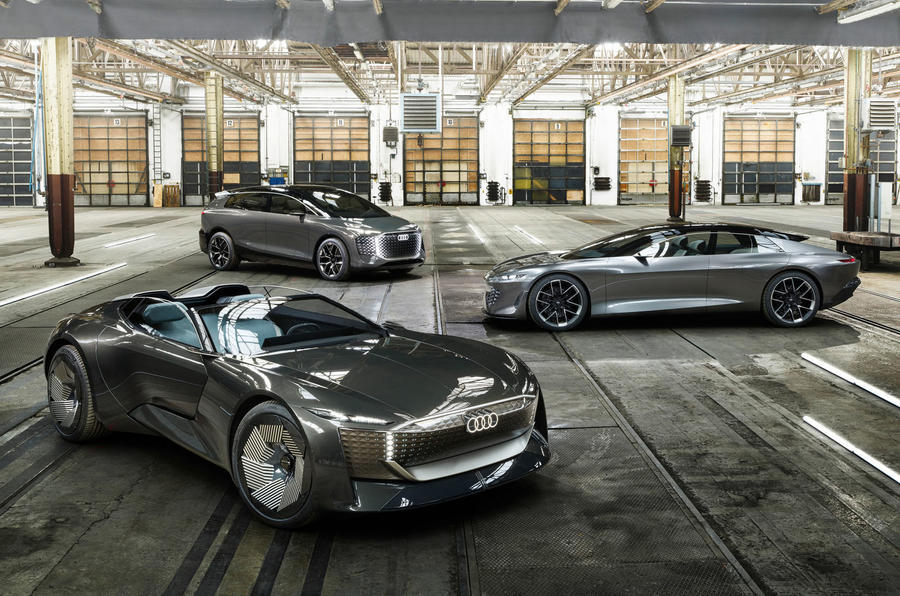 VW Group brands will share architecture modules across 40 million vehicles as the company works to standardise parts to increase economies of scale and help bring down the stubbornly high price of electric cars. "Most" vehicles on the SSP platform will achieve profit margin parity with internal-combustion-engined cars, Blume said, compared with just "some" on the group's MEB electric car platform.
"Architectures cover up to 75% of all material costs for BEV, compared to up to 10% for ICE," Blume said. "Therefore, architectures are a key driver for profitability in the future."
One part that will be shared across all models is the planned 'Unified' battery cell built in future VW plants and able to span a range of chemistries, including the cost-cutting LFP (lithium-iron-phosphate).
Blume gave new details on the performance of SSP cars, including a 10%-80% charging time reduced to 12 minutes on average, compared with the existing 35 minutes for MEB models. The software 2.0 and electronic architecture will allow for hands-free driving up to level four.