The Volkswagen C Coupe GTE concept has been revealed at the Shanghai motor show.
At slightly more than five metres long, the concept is 1930mm wide and has a 3001mm wheelbase. Wide tracks — 1634mm front and 1624mm rear — are complemented by 22in wheels.
The exterior is the most striking expression yet of VW's developing design language, which is dominated by what the firm refers to as "horizontal lines and sharp, precise edges".
VW also highlights what it calls the "prestige clearance" — the distance between the leading front door shutline and the centre of the front axle. According to VW, the "longer this measurement, the longer the bonnet can be without increasing the front overhang".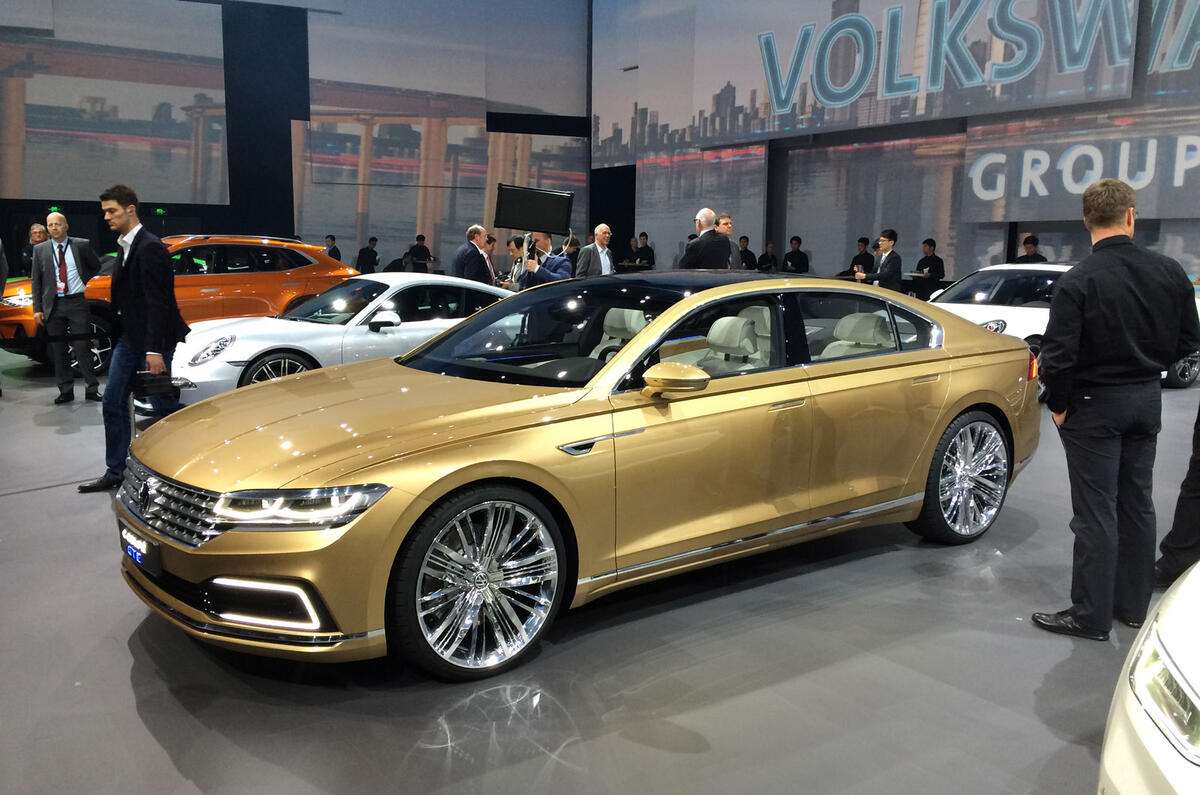 The front-wheel-drive concept uses a four-cylinder 207bhp petrol engine coupled to an eight-speed gearbox and an electric motor, with VW claiming total system outputs of 242bhp and 369lb ft. It can travel 31 miles on the battery and has a 0-62mph time of 8.6sec with CO2 emissions of 55g/km. The transmission allows the car to pull away in electric mode before the engine cuts in. It also has a coasting function.
VW admits the C Coupe, which has impressive rear leg room and luxury twin rear seats, is aimed at the Chinese market. The car is designed to be driven by a chauffeur during the week and the owner at the weekend. It features a 'Chauffeur mode' which filters information about the owner's schedule and transfers it to the infotainment system, so the chauffeur has a driving schedule and the sat-nav can calculate the day's route.