Vinfast, a new Vietnamese automotive company, has unveiled two cars based on the outgoing BMW 5 Series saloon and BMW X5 SUV at the Paris motor show, ahead of launching an all-new electric vehicle late next year.
The Paris models, named Lux A2.0 and Lux AS2.0 will both be powered by turbocharged 2.0-litre petrol engines based on the BMW N20 unit, and offered in rear- and all-wheel drive. The Lux A2.0 is a saloon, while the S in Lux AS2.0 signifies the SUV. They will go into pilot production in March 2019, with full production following in September 2019 at a new facility currently being completed on reclaimed land near the coastal town of Hai Phong, 70 miles from Hanoi.
Paris Motor Show 2018 news and updates
The new models were designed in collaboration with Italian design house Pininfarina. Both companies had begun sketching models in August 2017 and by October had submitted around 20 concept ideas for new models. The final designs were accepted the month after and brought to life in mock-ups by January.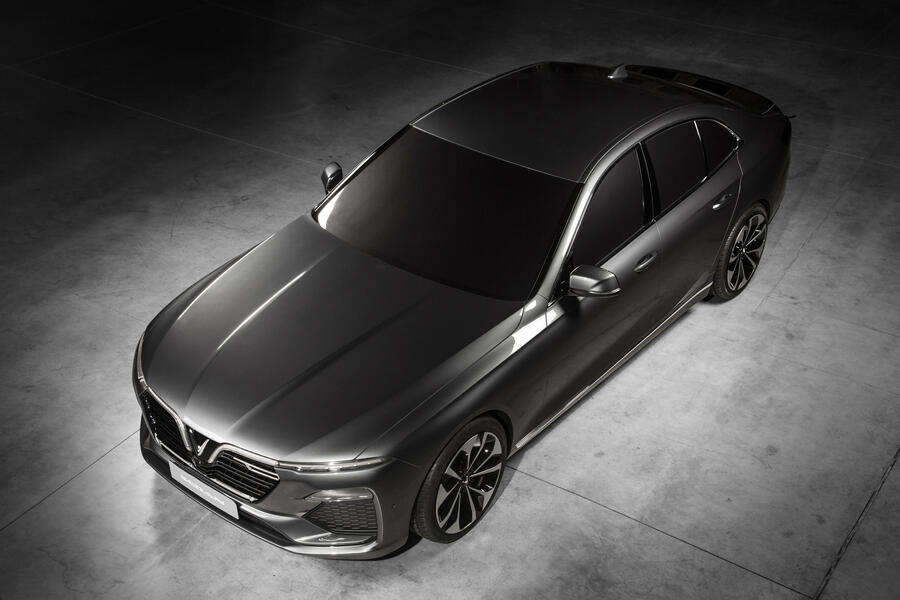 The plant will also produce an electric scooter, which will go into production that autumn. Meanwhile, Vinfast has secured a licence to produce what was sold in the UK as the Vauxhall Viva. This restyled A-segment city car will be sold in Vietnam from autumn 2019 in two versions: a 1.0-litre manual in taxi specification and a 1.4 version with a continuously variable transmission for commercial sale.
The firm is also planning an electric bus, as part of a goal to make 500,000 vehicles and one million e-scooters annually by 2025. To produce the new models, Vinfast has hired experienced engineers from around the world, including ex-General Motors US designer David Lyon, Brits Kevin Fisher (head of vehicle engineering) and Roy Flecknell (director of planning and product management), and Australian Shaun Calvert (vice president of engineering).