Car journalism, in case you were wondering, is a mostly sedentary job. Long hours, yes; exciting, occasionally.
But it is generally accomplished while either sitting behind a steering wheel or laptop, or standing next to a car at a fuel station eating a sandwich. As preparation for any kind of manual labour, it is about as effective as watching Man vs Food from a hospital bed. This much I reflected on last month as B&Q bag of shingle number four made its ungainly way from shelf to trolley via cantilever crane made entirely of yours truly.
Why do I need 15 bags of tiny rocks? Well, I don't. In fact, they're strewn about Autocar premises even now, violating fire legislation and tripping up elderly photographers. No, what we need is 300kg of old-fashioned ballast: stackable, slideable and, crucially, affordable. And 20kg bags of shingle, it turns out, are as easy on the wallet as they are exceptionally hard on one's back. We need this because in the B&Q car park, drawing absolutely no attention at all among the builders' vans and bemused DIYers, is an indefatigable 1676bhp of Aussie, Brit and Bavarian packhorse.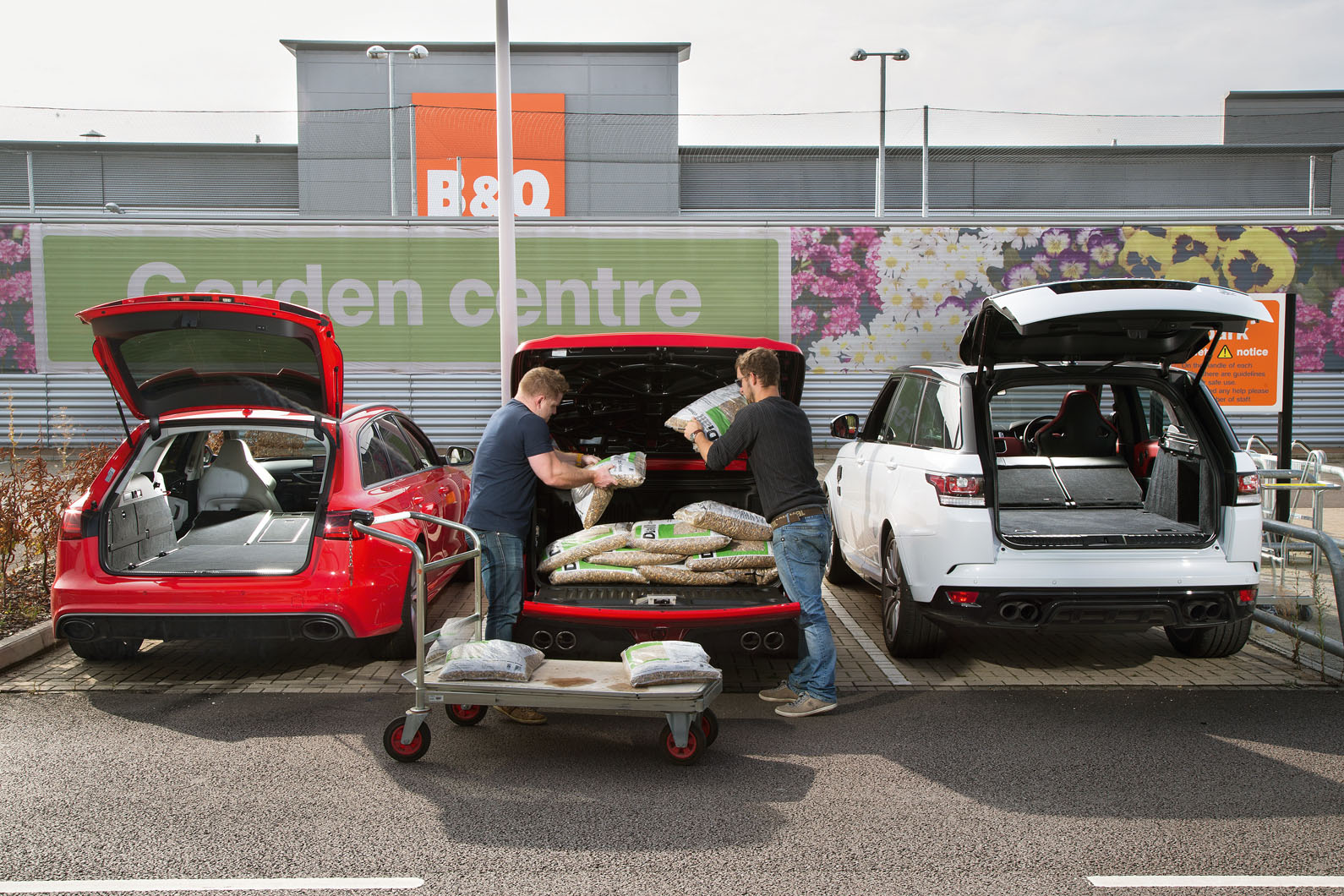 Granted, only one actually fits the description – and it's because of Holden's (or Vauxhall's, if you prefer Luton's pretence) freakish Maloo pick-up that we've assembled in Bedford and started buying scenery. We've seen HSV's modified V8-powered ute before, of course, except now, in numbers so small that you're unlikely to run out of body parts counting them, Vauxhall intends to import this, the R8 LSA. The letters are significant, because they designate the fitment of a supercharger to General Motors' 6.2-litre V8, meaning that the Maloo now dispatches a gargantuan 537bhp to the rear wheels.
That figure is significant, too. Not only is it more than you get in a Porsche 911 GT3 RS, but it's also very nearly as much as the 542bhp twin-turbocharged V6 that Jaguar installed in a humble Ford Transit back in 1989 when it needed somewhere to surreptitiously test the drivetrain that would eventually power the XJ220. To almost equal the output of a supercar test mule pretending to be a commercial vehicle is remarkable. Strewth, it's downright commendable. However, that doesn't automatically mean that it's the quickest way of shifting, say, 300kg of shingle in 2016.