Tesla Model 3 output hit 5000 units in the final week of June, just meeting the firm's self-imposed deadline to reach that figure by the end of the second quarter.
Elon Musk said via his Twitter account that Tesla had built 7000 cars in total last week at its California factory. Production has been temporarily boosted by a huge tent outside that facility to accommodate another production line.
The tent was the latest in a long list of developments aimed at ensuring the milestone of 5000 Model 3s was reached in time. After the first quarter, the brand claimed that it had increased output by 40%. Tesla said: "This is the fastest growth of any automotive company in the modern era. If this rate of growth continues, it will exceed even that of Ford and the Model T."
The company had been struggling with 'production bottlenecks' for the Model 3 and briefly halted production of the car in February to fix automation issues at the California plant.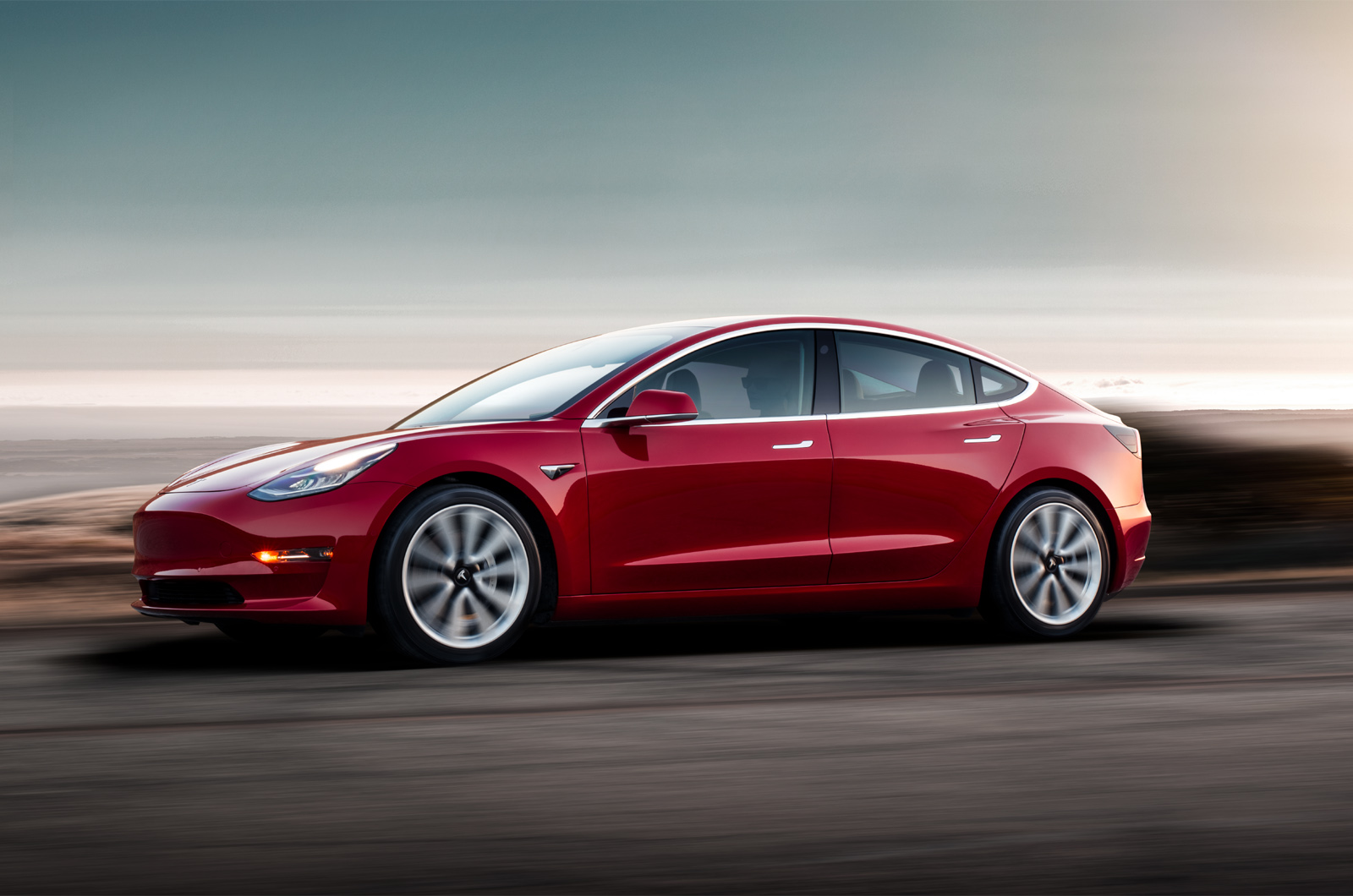 Tesla said a series of short shutdowns that took place before the summer had enabled it to address production and supply chain bottlenecks, allowing it to increase Model 3 production "exponentially".
It added: "What took our team five years for S/X took only nine months for Model 3."
Analysis: Will the Model 3 make or break Tesla?
The company has responded to concerns about the Model 3's quality due to the comparably rapid build rate versus its other models. It said: "The quality of Model 3 coming out of production is at the highest level we have seen across all our products. This is reflected in the overwhelming delight expressed by our customers with their Model 3s."
Production prospects could be further boosted by an influx of cash from Model 3 confirmation deposits, which were requested last month. The confirmation deposit requires US customers who have placed $1000 for an order to add another $2500 (around £1900) to move the process to build stage.