Smart has crowned its third-generation Fortwo and second-generation Forfour ranges with three powered-up Brabus performance models, which are on sale now.
Prices for the new performance-oriented models start at £16,320 for the Brabus Fortwo, £18,460 for the Brabus Fortwo Cabriolet and £16,815 for the Babus ForFour.
Read our review of the Smart Brabus Fortwo
Unveiled at the Beijing motor show earlier this year, the Smart Brabus Fortwo coupé and cabriolet and Brabus Forfour continue a partnership between the Mercedes-Benz owned city car offshoot and renowned German tuning company that was established back in 2004.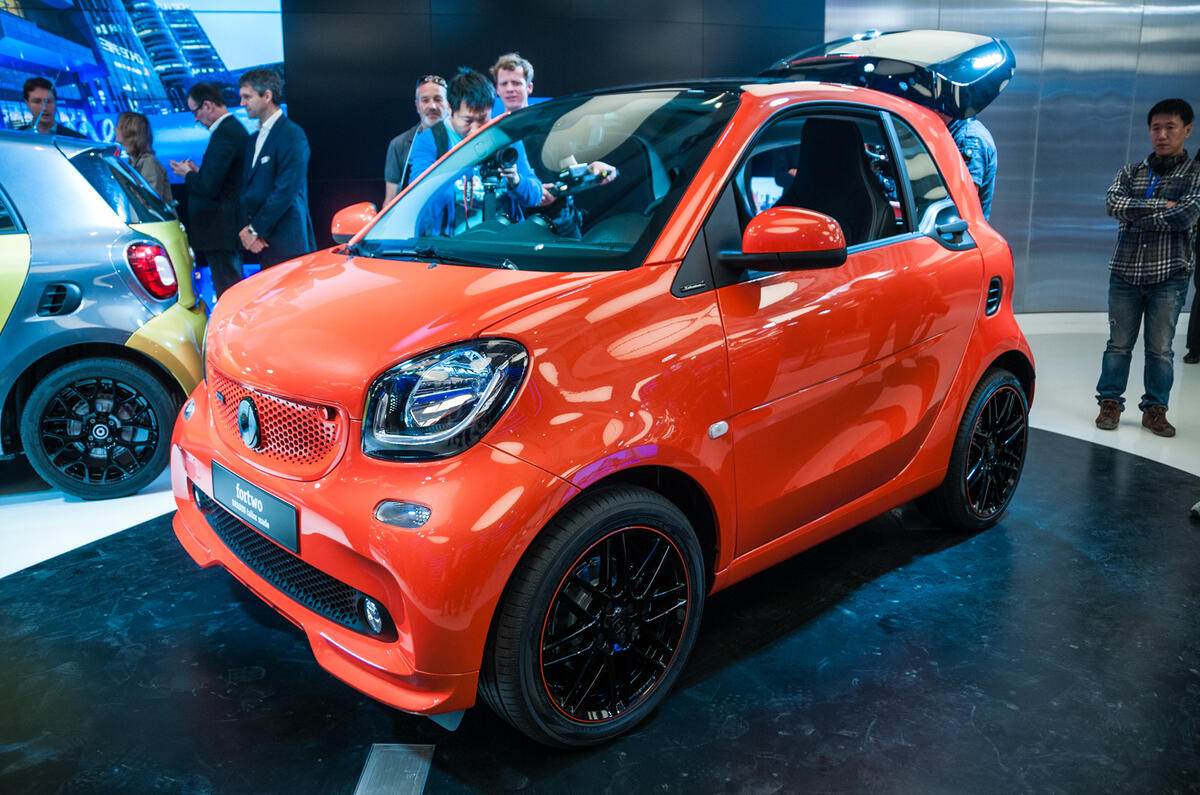 A series of subtle exterior styling upgrades distinguish the new Brabus models from their standard siblings. They include a beefed-up front bumper with an extended spoiler, a rear bumper featuring a matt grey diffuser element and chrome tailpipes and standard Brabus alloy wheels.
Power for Smart's new Brabus models comes from a newly developed version of the Renault-derived turbocharged three-cylinder petrol engine featuring a revised air manifold, increased fuel pressure and a Brabus exhaust system with reduced back pressure.