German manufacturer and Porsche tuning specialist Ruf has unveiled the CTR 3 Evo - its most powerful car yet.
Revealed at Monterey Car Week, it is a completely redesigned and heavily upgraded proposition based on but separate from the Porsche Cayman-based CTR 3 Clubsport.
It's powered by a mid-mounted 3.8-litre twin-turbocharged flat six producing 789bhp and 730lb ft - 23bhp and 8lb ft more than the Clubsport. Max power comes in at 7100rpm and maximum torque is deployed at 4000rpm.
The car pictured is fitted with Ruf's seven-speed dual-clutch automatic transmission, but because the Clubsport can also be specified with a six-speed manual, the Evo could also become available with this option.
The body is made from a Kevlar-composite, similar to the Koenigsegg Agera RS, known for its lightweight properties, strength and heat resistance.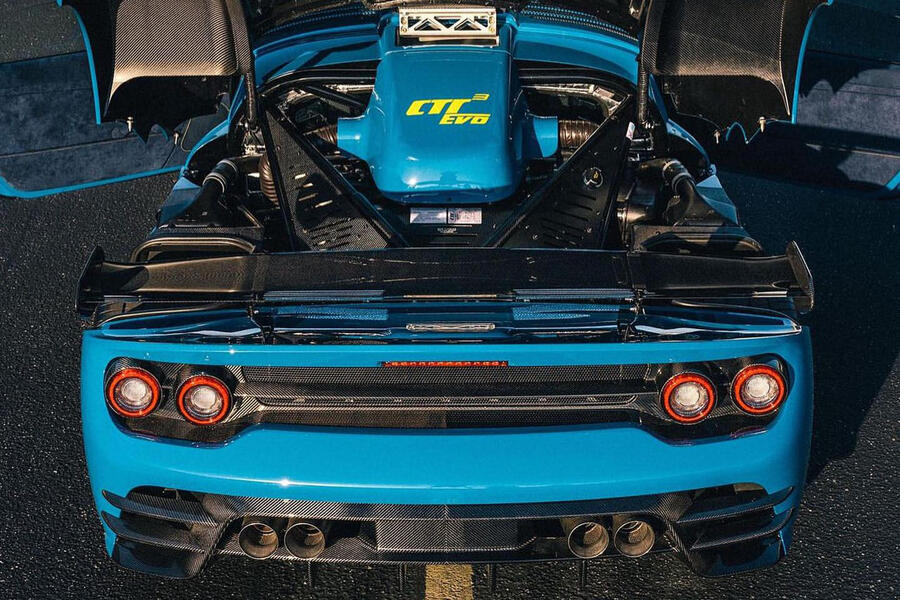 The top speed and 0-62mph time are both not yet known, but the Evo will be faster than the Clubsport, which is able to top 236mph and dispatch 0-62mph in 3.2sec.
The slew of upgrades goes beyond engine tuning - with modifications to the MacPherson-strut front suspension and a multi-link rear suspension, combined with carbon-ceramic brakes and a track-ready dry-sump lubrication system similar to that used in the Ferrari 488 GTB and Chevrolet Corvette Z06.
Inside, its one-piece body-hugging sports seats are made from carbonfibre and upholstered in Alcantara with contrasting yellow stitching.
Customers will be able to order the CTR 3 Evo at a cost of more than $725,000 (£570,466), making it more expensive than the similarly positioned Manthey Racing Porsche 911 GT3 and similarly potent Ferrari SF90.
used Porsche 911 cars for sale
Porsche 911 3.4 991 Carrera 4 PDK 4WD Euro 5 (s/s) 2dr Euro 5
Porsche 911 3.8 991 4S Targa PDK 4WD Euro 6 (s/s) 2dr
Porsche 911 3.0T 991 Carrera S PDK Euro 6 (s/s) 2dr
Porsche 911 3.8 991 Carrera 4S PDK 4WD Euro 5 (s/s) 2dr
Porsche 911 3.8 997 Carrera S 2dr
Porsche 911 3.8 991 Carrera 4S PDK 4WD Euro 6 (s/s) 2dr
Porsche 911 3.8 991 Carrera S Euro 5 (s/s) 2dr
Porsche 911 3.4 991 Carrera PDK Euro 6 (s/s) 2dr
Porsche 911 3.6 997 Carrera 4 PDK AWD 2dr
Powered By