Go green laning, they said. It'll be a giggle, they said. You know how it is: small car, but large fun, in a slow, discreet, sliding, rocky, muddy, amusing way.
Sure, I replied. You never know, they said, like a Fiat Panda 4x4, this new Suzuki Ignis might surprise you with how far it'll go off-road. It might, I admitted.
It might, only now I'm not so sure, because I'm waiting for a photographer (I'm early, he's not late, because he never is) at a service station by the M4. To pass the time, I'm casually reading the bumpf for the new Ignis and I have a dawning suspicion that this particular example might be two-wheel drive.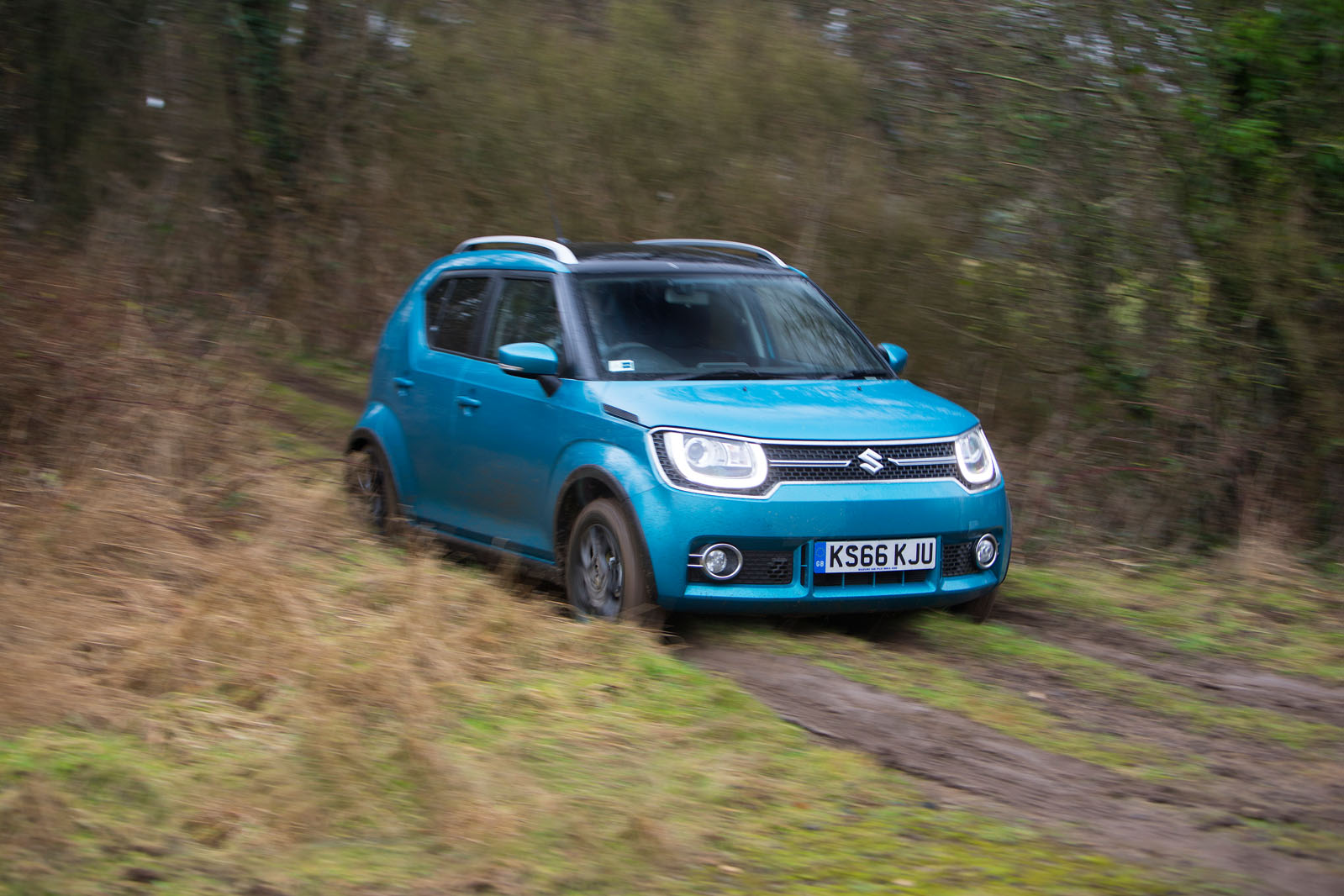 The Ignis can be had with fourwheel drive, obviously. We asked for it that way, more obviously. When I collected the car in the dark last night I glibly assumed it was. Suzuki calls its 4WD system 'Allgrip', you see, and announces it – according to the pictures in the brochure I'm reading – by a little badge on the bootlid. My car doesn't have an Allgrip badge on the bootlid, and it isn't exactly on off-road tyres, either. This could be the shortest off-road trip in history.
So I get out and kneel behind the car and – what do you know? – there it is, thank heavens, a live rear axle with a differential in the middle of it. Hold on: a newly launched car with a live rear axle? Well, that would explain the ride quality, I suppose.
Most of the Suzuki Ignis Allgrip isn't quite as old-school as its back axle. This is otherwise a modern compact crossover, on a new platform called the Suzuki Next 100 (not very catchy, fellas), which first underpinned the fairly ordinary new Suzuki Baleno. The Ignis is a rather more distinctive-looking thing, what with its hints of Vitara (the clamshell bonnet) and Whizzkid (the rear-quarter louvres). I rather like the way its jib is cut.