The Porsche 911 GTS line-up has been facelifted, with all models boasting a claimed stop speed over 186mph.
Unveiled at Detroit motor show and set for UK sale in March, the five new 911 models – Carrera GTS, Carrera Cabriolet GTS, Carrera 4 GTS, Carrera 4 Cabriolet GTS and Targa 4 GTS –  all run a powered-up version of the German car maker's turbocharged 3.0-litre horizontally opposed six-cylinder engine.
Video review of Carrera 4 GTS
With 444bhp, the forced induction engine delivers 30bhp more than in the facelifted 911 Carrera S and 20bhp more than the naturally aspirated 3.8-litre flat-six cylinder unit used in earlier 911 GTS models.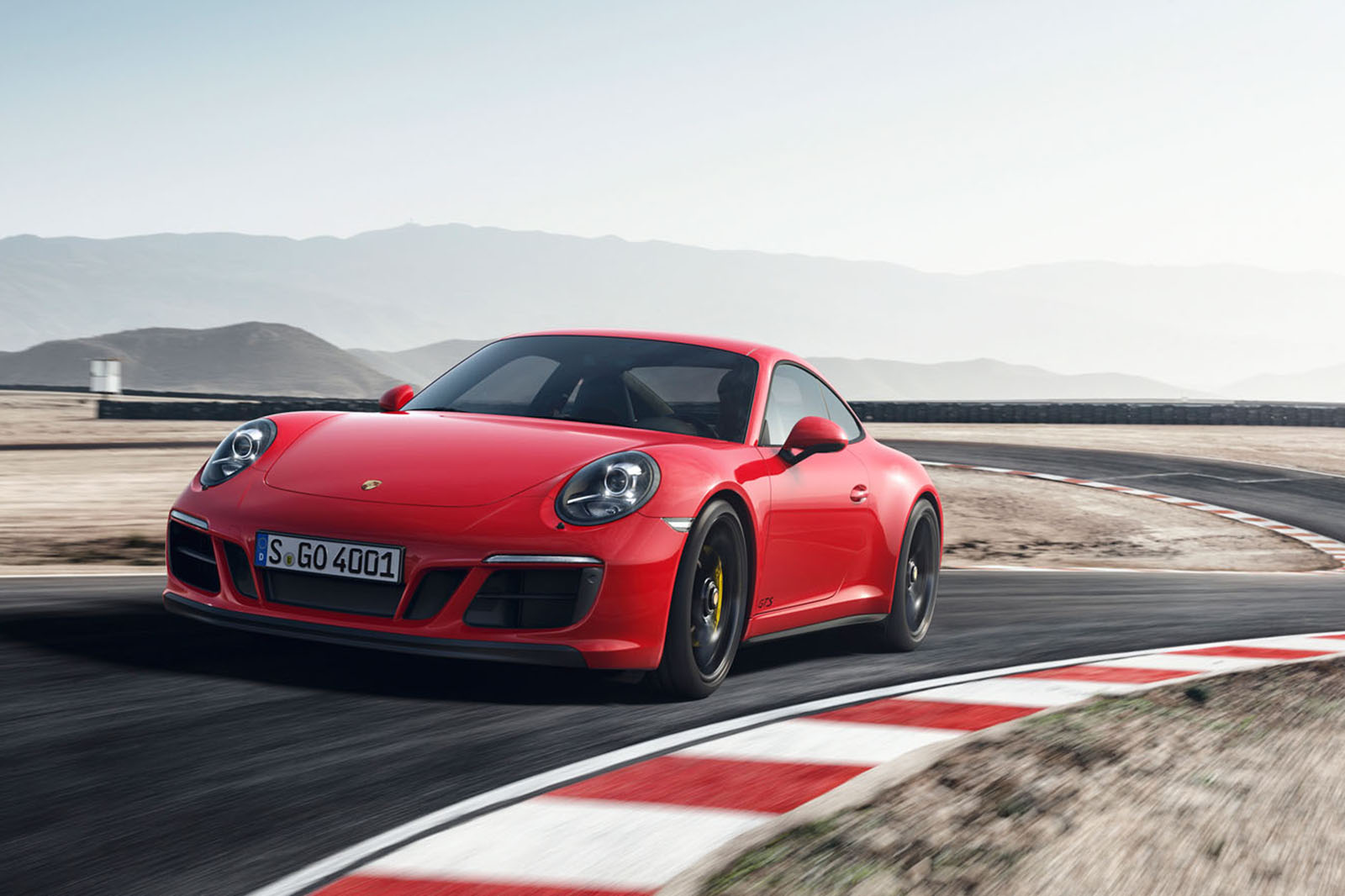 The new engine also pumps out 405lb ft of torque at 2150rpm, giving the 2017-model-year 911 GTS models an added 81lb ft some 3600rpm earlier in the rev range than with the engine used by their predecessors.