Nissan has revealed new pictures of its upcoming Kicks crossover, which will be produced for Latin markets this summer.
Inspired by the Kicks concept that made its debut at the Sao Paulo Motor Show in 2014, the new model will be sold first in Central and South America before entering more than 80 other global markets. Nissan is yet to confirm if the car will be produced for right-hand-drive markets including the UK.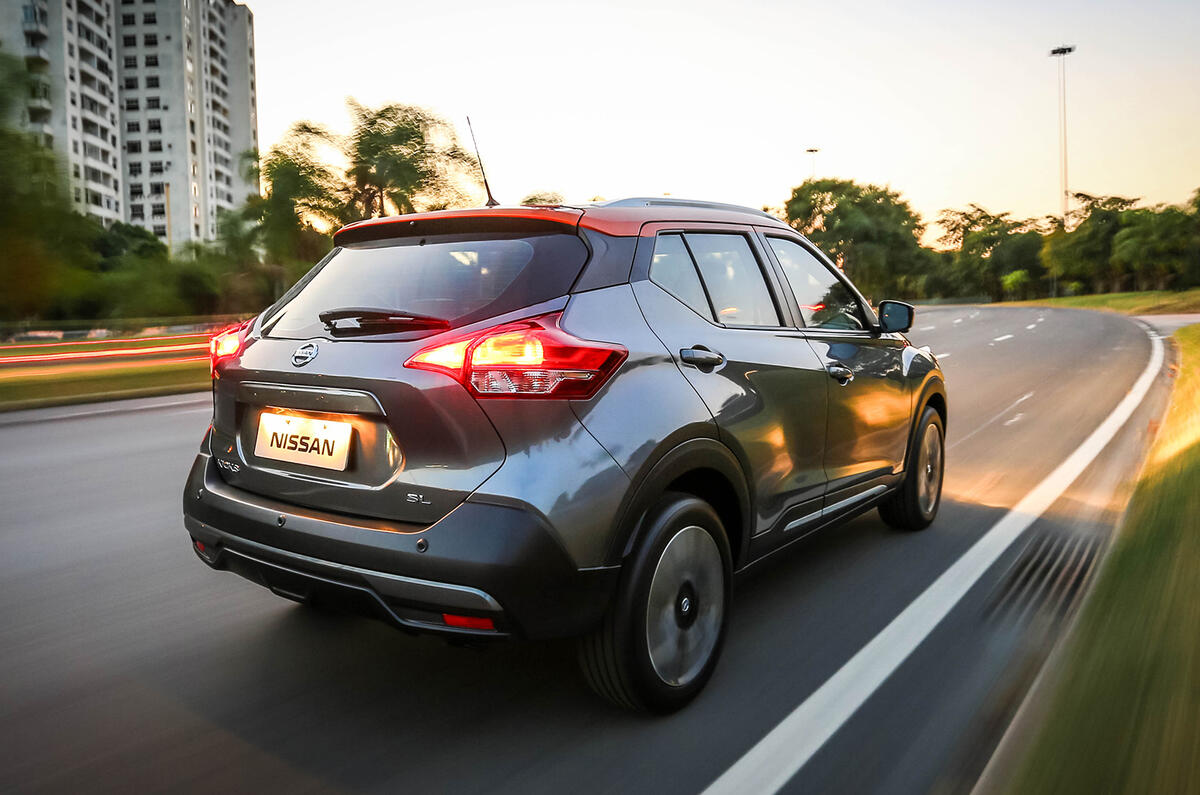 Although no figures for the Kicks have been released, Nissan claims the model will have class-leading passenger space despite its coupé-like roofline. The concept on which it is based was 4300mm long and 1800mm wide, with a height of 1600mm; with similar dimensions, this would postion the production Kicks alongside models such as the Fiat 500X.
Inside, the dashboard features a centrally mounted 7.0in full-colour display and a smartphone-connectable infotainment system. Four externally-mounted cameras enable the display to show the area surrounding the car, revealing any unseen obstacles to aid parking and manoeuvring in tight spaces.
Nissan Latin America chairman José Valls said the model has been designed with a Latin American focus because of rapidly increasing demand for compact crossovers in the region. "With Nissan Kicks, we will go beyond the obvious to pack a punch with a strong design statement and the performance that our customers crave," he said.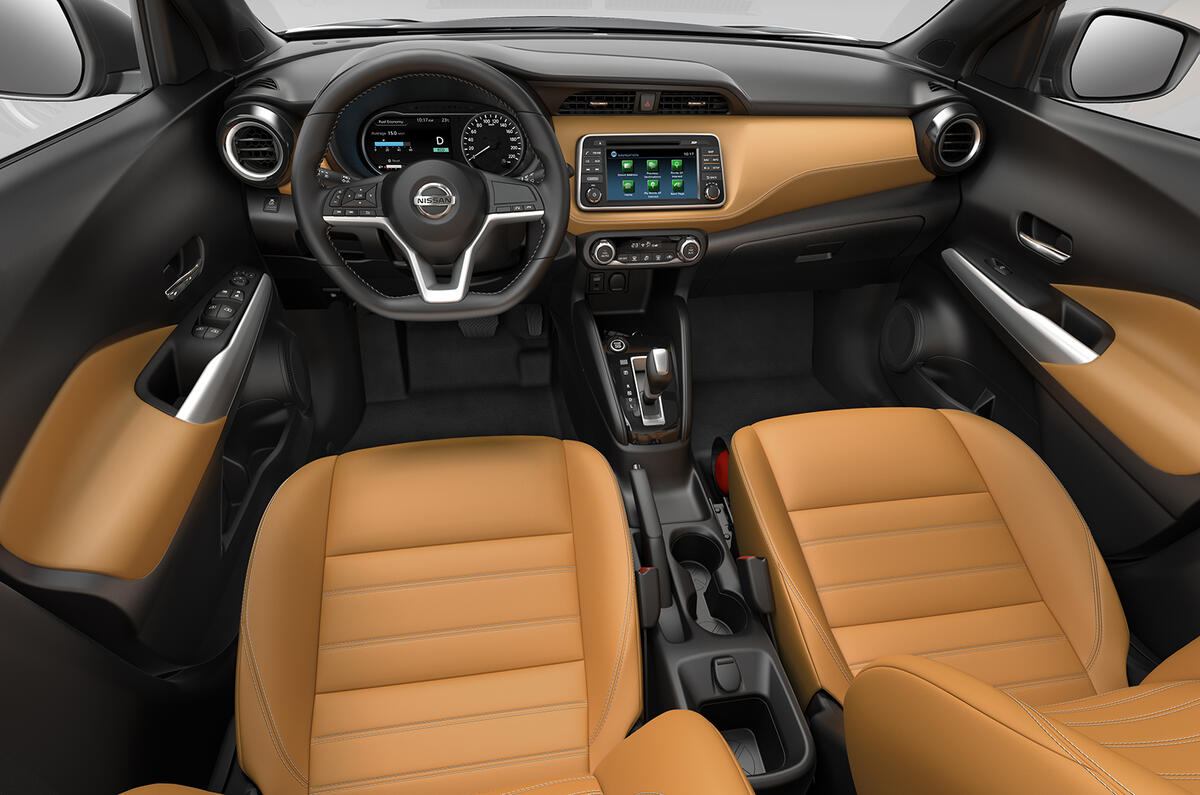 Keno Kato, corporate vice president of product planning, added: "Kicks will offer best-in-class design, convenience and technological innovation. And it will demonstrate Nissan's commitment to Nissan Intelligent Mobility. Kicks is a car to confidently take on the city."