A new Porsche 911 Speedster model is due to be revealed this summer as a limited-production, high-performance run-out for the 991.2-generation sports car.
Caught on camera under wraps during testing in Germany, the model — recently previewed by the 911 Speedster concept — will sport the distinctive shape of its spiritual predecessors and come with a performance package tuned by Porsche's GT department.
UPDATED: Porsche 911 Speedster spotted ahead of release later this year
The concept used running gear from the driver-focused GT3. The production car will follow suit — the fitment of centre-locking wheels on the test car proves this to be true, meaning that the 991-generation Speedster will be the most hardcore to date.
The previous Speedster was based on the 997-generation car and came in Carrera S specification, but the new version is due to have the GT3's naturally aspirated 4.0-litre flat six engine.
The 911 Speedster has been confirmed for production. Full story here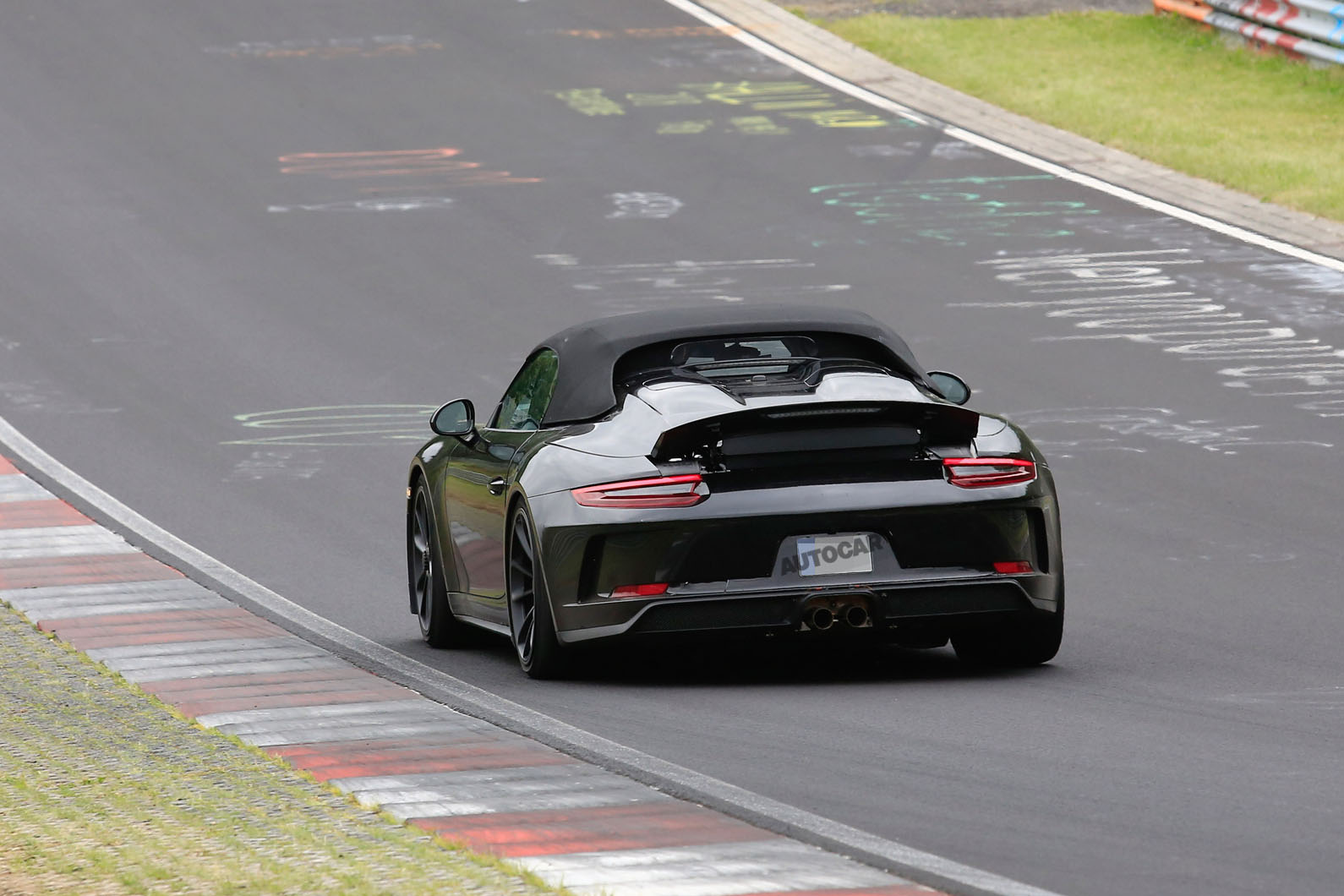 That would give it 493bhp and 339lb ft, and would mean its motor will rev to 9000rpm. If it follows the example of the GT3, the Speedster's engine will come mated to a six-speed manual or seven-speed PDK transmission.
The Speedster test car also looks to be sitting on the same widened track as the GT3, which measures 1555mm across at the rear, suggesting that car's adaptive damping system will be fitted as standard. However, the Speedster's more obvious road focus might negate for the toe and camber adjustability that is also a feature of the 911 GT3.