The exterior styling of the next-generation Renault Zoe has leaked ahead of its official debut.
The electric supermini, which is due to be revealed later this month, appeared on a French automotive facebook fan page, showing a redesigned front end that shares styling elements with the upcoming fifth-generation Clio. The overall profile doesn't appear to have changed dramatically from the original car, which is in line with earlier statements made by Renault's design boss.
According to Laurens van den Acker, the next-generation Zoe will be a "heavy phase two design rather than a new car from the ground up".
No other aspects were revealed in the leak, including a rumoured interior upgrade.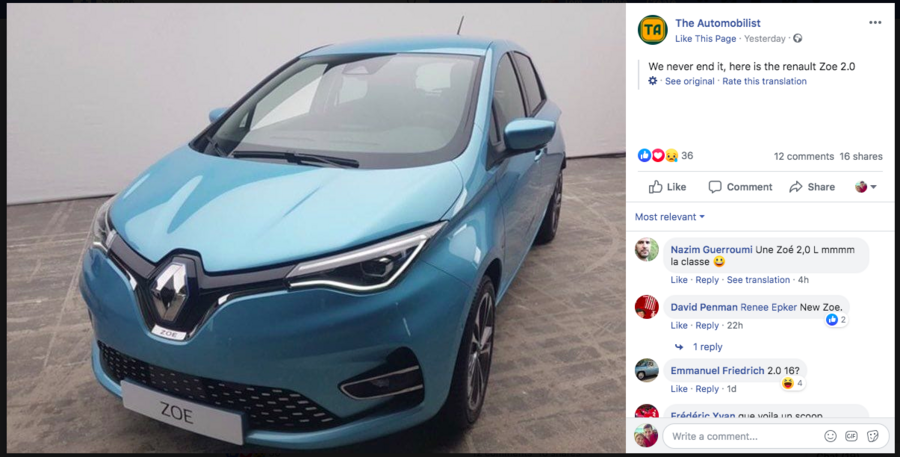 The second-gen electric supermini will launch in a far more competitive market space than its predecessor, which means the model needs to step up to rivals. Van den Acker said: "Competition is coming hard and fast in 2020 so Zoe will have to fight for its place."