Audi finally brought the RS5 Sportback to the UK a few weeks ago, but already prototypes of a facelifted version have been seen.
The four-door Audi RS5 will receive a number of mid-life revisions that echo that of the recently launched 2019 A4, including mild external tweaks and an interior tech overhaul.
The RS5 Sportback will be the last of the updated A4 and A5 models to launch after the two-door coupé variants in standard, S and RS form. The prototype disguise isn't extensive, so we can see revisions to the car's headlights and tail-lights, as well as reprofiled bumpers.
Cabin revisions centre on the grafting in of the brand's latest MMI infotainment system, which can be seen through the window of this prototype. It throws out the outgoing rotary controller in favour of a larger 10.1in touchscreen that sits more prominently in the dash and is operated by touch or voice control. New assistance tech features have also been introduced.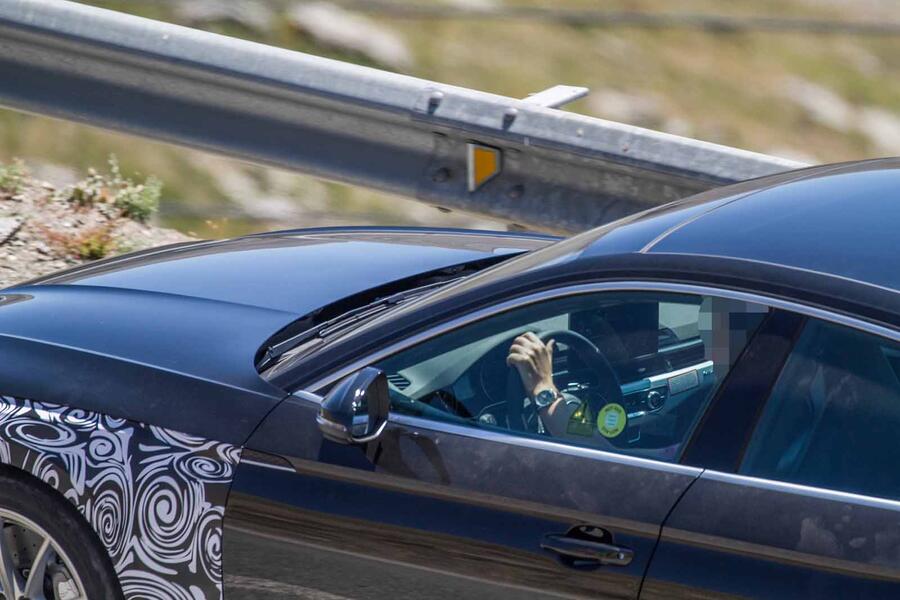 One thing isn't expected to change much, however - the 444bhp 2.9-litre V6 powerplant. That has only just returned on sale in Europe after revisions to ensure it meets WLTP homologation standards, but for 2020 it will also feature a petrol particulate filter to further reduce tailpipe emissions.
Expect it to return with a similar output figure, or potentially with some choice revisions for a small power boost, given the competition is aiming towards the 500bhp mark. The RS5 is already capable of breaking the four-second 0-62mph mark in its current form, however, so that remains to be seen.
Expect the 2020 RS5 range to be introduced to market early on next year, with a possible debut at a motor show later this year.
Read more