The new Audi A8, due later this year, will incorporate more lightweight technologies than ever before in its revised Audi Space Frame (ASF) architecture.
The body shell of Audi's flagship will be a hybrid construction comprising four different materials for the first time. These are steel, aluminium, magnesium and carbon fibre joined using 14 different processes.
Despite Audi's best efforts to reduce weight, the new body in white (the bodyshell less running gear and equipment) weighs 51kg more than the outgoing model, at 282kg compared to 231kg. Dynamic stiffness of the shell is up by 24 percent, which should contribute to improved handling, steering and refinement. Rear seat passengers get a 28mm increase in knee room and 14mm increase in headroom.
Read more: 2017 Audi A8 to feature fully autonomous tech
The weight gain is due to the need for more capable crash structures in the face of more stringent crash safety regulations. "The increase is also due to the need to accommodate new alternative powertrains and because of the increased specification our customers want," said body engineer, Tim Hämmerle.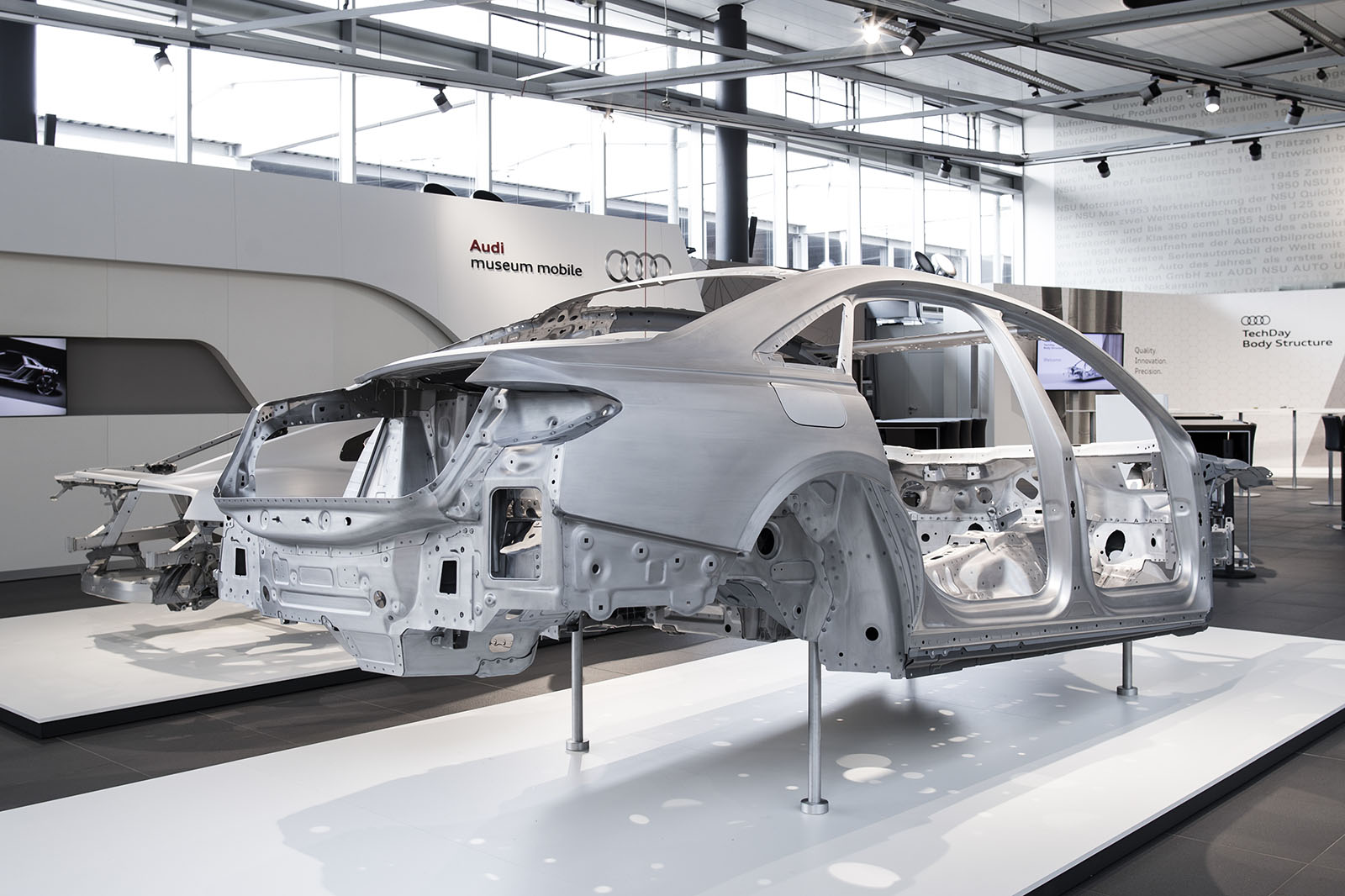 Another factor is the addition of protective measures relating to the hybrid powertrains. "Once you add a lithium battery to a car you have to think about how to protect it in the event of a crash," said Dr Bernd Mlekusch, chief body engineer.
The Audi A8 is expected to be equipped with a 48-volt electrical system and the body has been engineered for full hybrid systems, something which requires further protection from the body structure. "We have taken into account the possibility of a PHEV version of the A8 as well," said a spokesman." The extra weight is unlikely to be due to the new model growing in size. "It won't be significantly larger" than the outgoing model, said the spokesman.