Alfa Romeo's new Tonale marks the renaissance of the Italian brand under new owner Stellantis, in which it must radically overhaul its approach in order to survive.
The compact SUV, a rival to the Audi Q3 and Volvo XC40, is not only the first model to be launched in this new era for Alfa Romeo but also its first foray into electrification, which will rapidly take centre stage for the brand. From 2027, Alfa will launch only electric cars. Following the Tonale's introduction this year, the brand will launch a new car every year until 2030, according to CEO Jean-Philippe Imparato, who previously ran Peugeot.
Alfa's first fully electric model, a small SUV understood to be called the Brennero, will arrive in 2025, while a GTV-badged model, rumoured to be an electric four-door coupé, is also expected in the line-up. In addition, there will be replacements for the current Alfa Romeo Giulia saloon and Alfa Romeo Stelvio SUV, plus longer-term plans for a sports car.
Imparato called the entry-level SUV a "cool car" and confirmed the company is currently considering designs for the model.
On a future GTV in the vein of a four-door coupé, Imparato said that so long as the inside is spacious, as electric architectures typically allow, the model is possible. "Next year, we will show a concept that is not very far from the GTV, with enough roominess to fit customer expectations, from 2025 to 2027," he said.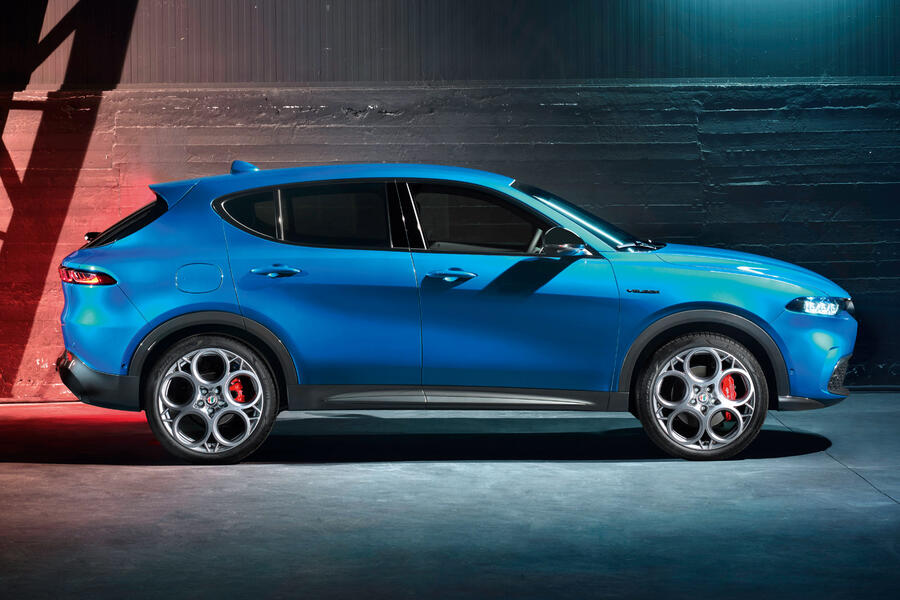 The Tonale, like the Stelvio, is named after a famous Italian mountain pass, albeit a lower one than that of its bigger SUV sibling.
It will be the final Alfa to sit on a platform developed by ex-parent company Fiat Chrysler Automobiles (FCA) – one that it shares with the Jeep Renegade – before future models move to Stellantis's global platforms. Alfa confirmed the platform is set up for a fully electric Tonale if there is demand for it.