The new Mitsubishi Mitsubishi Shogun Sport will go on sale in the UK this April, priced from £36,905.
The seven-seat SUV, which is already on sale in Asia as the Pajero Sport, is slightly larger than the Land Rover Discovery Sport, as a more practical and luxurious SUV than the regular Shogun. It will be the fifth SUV model in Mitsubishi's current UK line-up, following the newly launched Eclipse Cross.
Sold here exclusively with a 2.4-litre diesel engine that develops 179bhp and 317lb ft, the Shogun Sport comes with a new eight-speed automatic gearbox and Mitsubishi's Super Select 4WD II four-wheel drive system, which can operate in either two-wheel drive or all-wheel drive mode.
The model has hill descent control, trailer start assist (TSA), hill start assist (HSA) and a dedicated off-road mode as part of its driveline armoury, while premium features include leather upholstery, keyless entry and push-button start.
Mitsubishi managing director Lance Bradley expects the Shogun Sport, which is based on the Mitsubishi L200's platform, to become one of the brand's biggest sellers. He said it could quickly add around 3000-4000 sales to its annual figures. This would rank it behind the Outlander PHEV (which sold in close to 11,000 units last year) and the new Eclipse Cross, which is predicted to become the brand's best-seller.
"The Eclipse Cross could actually overtake the Outlander PHEV," added Bradley, "because it's a much more mainstream model and will get a range of petrol, diesel and hopefully plug-in hybrid drivetrains."
The previous-generation Shogun Sport was discontinued in the UK in 2006.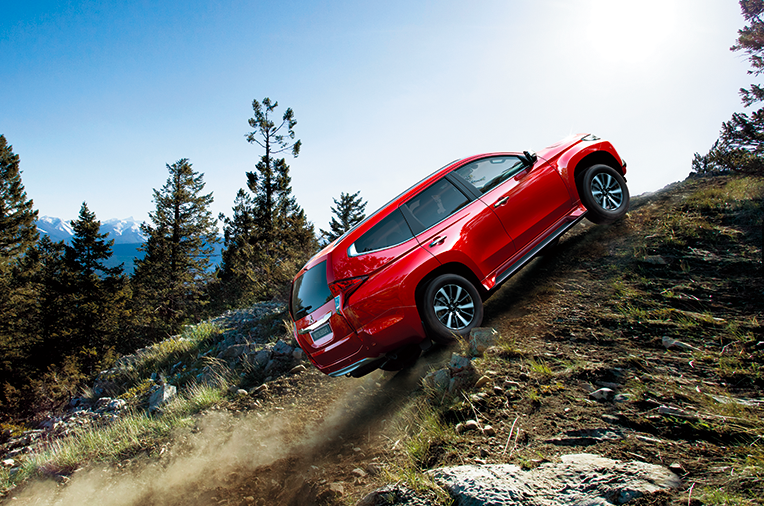 Meanwhile, the fifth-generation Shogun, which will be available as a plug-in hybrid, is expected by 2019.
"The Shogun is slightly hard to justify for investment, being a small-volume car," said Bradley.