Mini design chief Oliver Heilmer said his team will investigate the scope for new models beyond the five so-called 'superheroes' that constitute today's range, which will be completed in 2019 with the arrival of the Mini EV.
Although Mini is committed to this strategy for the medium term, Heilmer believes it is vital to explore other options: "I'm not saying it's wrong, but it's good to ask if it's going to last."
Heilmer is no stranger to exploring Mini variations, having helped produce the virtual body variations displayed at the 2000 Paris motor show (below), including a pickup, a cabriolet and the Mini Clubman. For this exploration, Heilmer plans to use the same thought process that yielded the original 1959 Mini.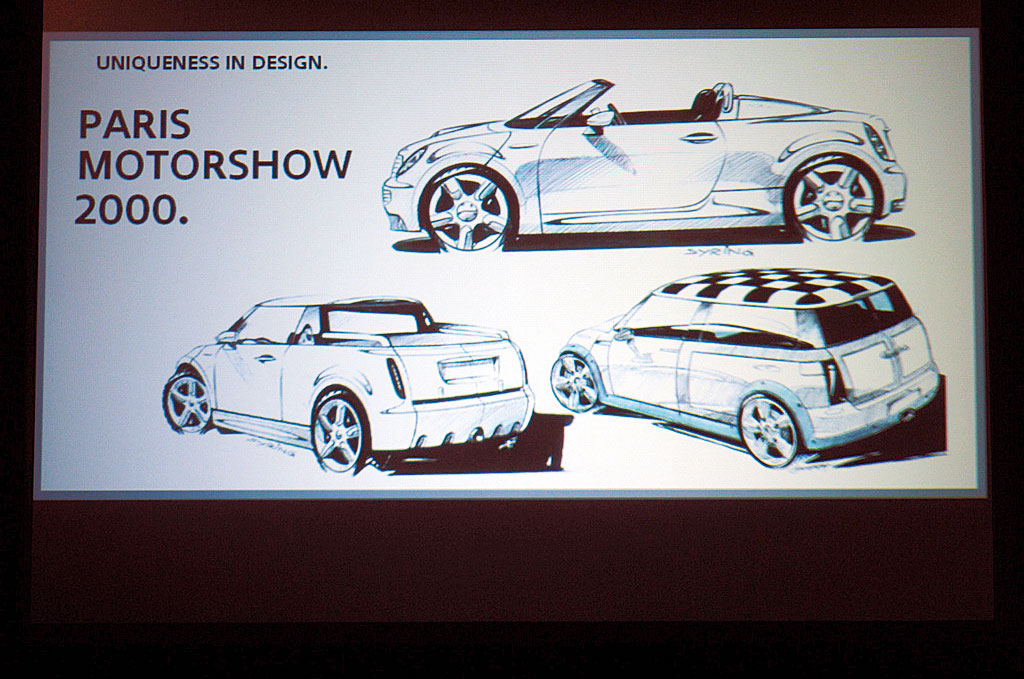 He said: "The first Mini was built out of a need. I would like to understand what the needs in the next five to six years will be. We want to look at customers who are 13, 14, 15 years old now. What is their aesthetic approach? It's obviously influenced by smartphones. But if we understand it right, we can bring this into the future."
Insight: how Mini is growing up as a brand
Heilmer doesn't plan to abandon Mini's distinctive design features, such as the floating roof and wheel-at each-corner stance. Although he agrees these can be "limiting and challenging", he said: "I love to deal with that challenge. You need to be experimental but can't lose what it is."